Hamilton is the 'captain' says Russell as he explains dynamic between Mercedes team mates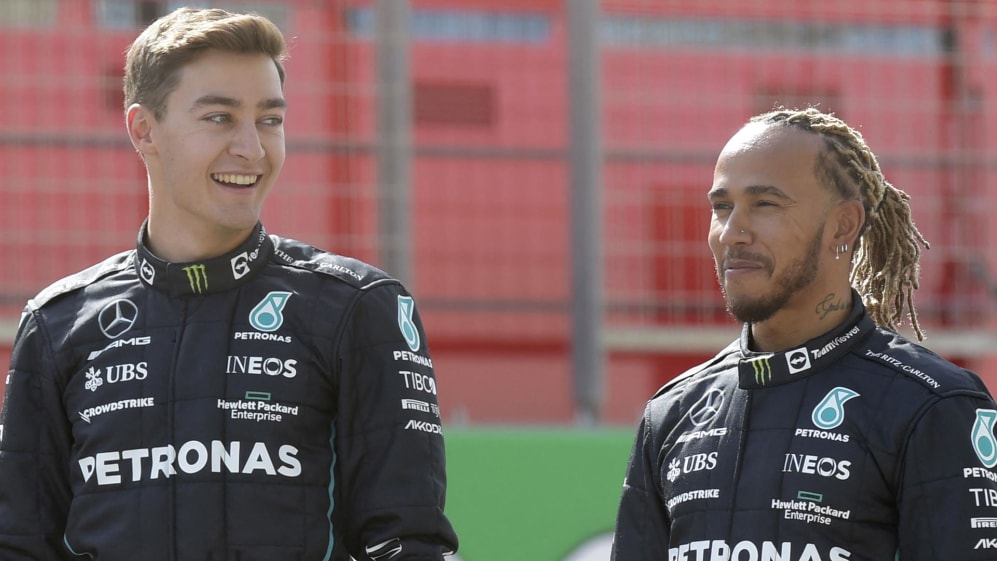 Mercedes' George Russell has delved into the relationship – and whether there is an intra-team rivalry – between himself and seven-time champion team mate Lewis Hamilton ahead of the fourth round of the 2022 season at Imola.
Russell became the first Mercedes junior driver to be promoted to their works team as he joined for the 2022 season, and the Briton clinched his first podium for the Silver Arrows at the Australian Grand Prix – outscoring Hamilton for the second race running to go second in the standings.
In an interview with Sky Sports F1, Russell explained that he's not gunning for 'number one' spot at Mercedes.
READ MORE: 5 of the best F1 Sprint weekend moments so far
"You see it sometimes when you've got two drivers at different stages of their career… there's no number one or number two at Mercedes, but in the back of all drivers' minds they're fighting for that top leadership spot: 'I want to be the one'.
"Whereas for both of us, there isn't that because Lewis has been here for so long; I'm the new kid within the team and I'm not going to go out there trying to be the leader of the team when I'm going up against the greatest of all time who's been here for 10 years. He is like the captain of the team and that's how it should be."
Mercedes' latest driver recruit added that he looks up to Hamilton, particularly the champion's mentality, which allows him to balance F1 and his other interests.
"I think this is something I really admire from Lewis… he puts a lot of effort into dabbling into other sports or music and it's a way to take your mind away. And I'm so focused on my racing – I give all of my life to be successful inside that cockpit but sometimes you can overdo it, and if you don't give yourself a second to breathe you will just get suffocated in it and you won't get the most out of your performance."
FORM GUIDE: Who is looking in good shape for Imola as F1 Sprint returns?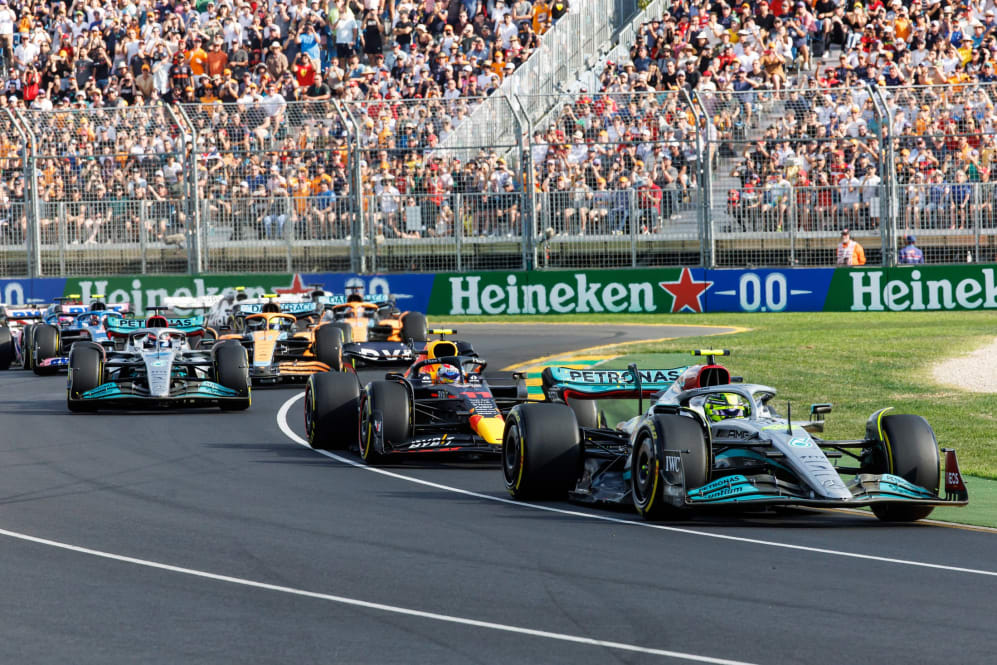 Ahead of the first Sprint of 2022, Mercedes sit second in both championships having taken two podiums this season (courtesy of Hamilton in Bahrain then Russell in Australia) and points from both drivers in each of the first three rounds. While they're not at the pace where they can fight for the title just yet, Russell said the Silver Arrows will bounce back.
READ MORE: Mercedes steeling themselves for 'challenging' Imola Sprint weekend
"For sure it's not just the porpoising, there are other issues that we need to get on top of. There's a lot of talk about the weight of the cars and we're definitely not the lightest car on the grid for sure. There's free lap time there, we're trying to improve the engine and trying to make that more efficient – obviously you've got the stable regulations now but there's some more we could be doing to get the most out of the engine, which I think some of the other guys are doing a slightly better job of at the moment, and obviously the porpoising issue.
"There are many different approaches and limitations we have, which I think for me gives me faith and confidence that if we get on top of it over time, we will find a huge chunk of lap time," he said.