Feature
IT'S RACE WEEK: 5 storylines we're excited about ahead of the British Grand Prix
Only the second double-header of the season comes to a close with the British Grand Prix. It's a home race for many of the teams and means high hopes to put on a show in front of a big crowd, so here are some of the main talking points ahead of the race weekend at Silverstone.
Mercedes bringing another upgrade
The Austrian Grand Prix was a bit of an underwhelming weekend for Mercedes, especially following the optimism that had built up courtesy of an upgrade in Barcelona and strong showing at a very different type of venue in Canada.
READ MORE: Wolff explains radio message to Hamilton as he reflects on 'bruising day' for Mercedes in Austria
Seventh and eighth for George Russell and Lewis Hamilton respectively was all the team had to show from Sunday's race after struggling for pace, but there was always an eagerness to move onto Silverstone given how well the team expect the circuit to suit the W14.
Even just in its current form, Mercedes would have been expecting to be stronger than in Austria, but Toto Wolff says there will be an upgrade and some fresh ideas being implemented by the team at Silverstone. The Team Principal is insistent that Mercedes can close the gap and win races this year, and says they won't be giving up on that pursuit, having been closer to Max Verstappen in Canada than at any other race.
With three practice sessions to try and set the car up and find its sweet spot, Wolff is confident they will be closer to their own maximum potential come Sunday – but a lot of how close to Red Bull that is will depend on how the upgrades perform.
Can Ferrari remain a threat?
Wolff admits he had his eye on Ferrari in Austria when analysing how quick Mercedes could have been if they'd got everything right, and that's because he feels Fred Vasseur's team were simply more competitive regardless of Mercedes' own struggles.
Best of the rest has been the minimum target for a number of big teams this season given the advantage held by Red Bull, and heading to Silverstone, Ferrari will be aiming to maintain the position they had in Austria.
READ MORE: 'Red Bull still quite far ahead – but we are getting there' declares Leclerc after P2 in Austria
Twelve months ago, the Scuderia won both Austria and Silverstone – Charles Leclerc the former and Carlos Sainz the latter race – and they remain a serious threat to Red Bull on Saturdays at least.
Their own upgrade from Canada was added to last weekend, and ensured Ferrari showed good race pace across both venues, so another strong display at the next Grand Prix will bode well for their chances of winning the fight for second in the constructors' championship after an inconsistent start to the season.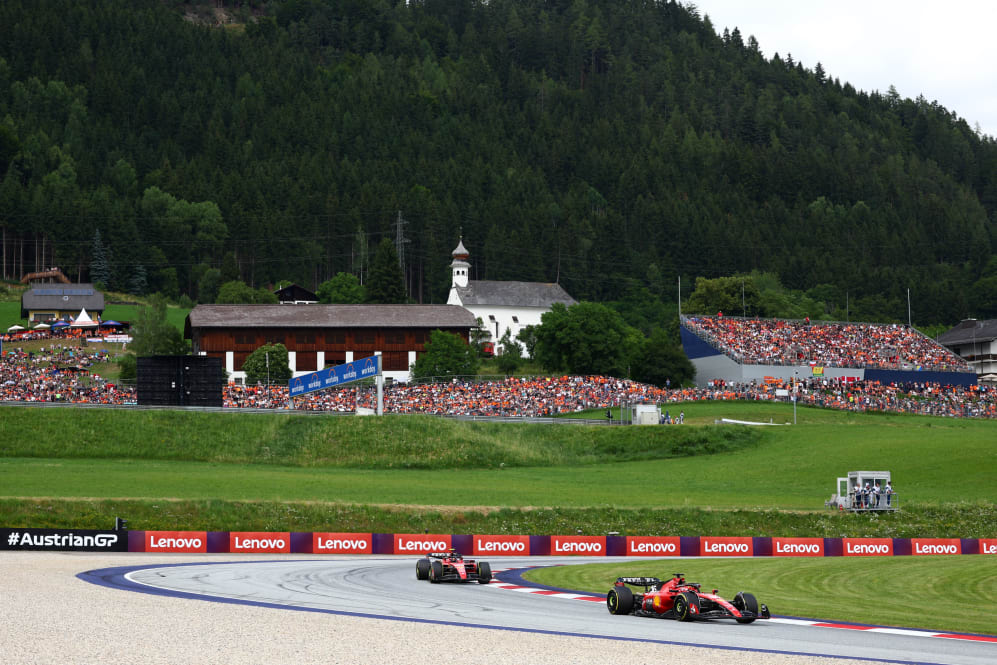 Norris chasing top Brit honours
Another team who haven't had the smoothest start to 2023 are McLaren, who struggled to score points on a regular basis, bagging them in just three of the first eight rounds (albeit two of those were with both cars). However, Austria saw a major upgrade introduced on Lando Norris's car, and Norris duly delivered on a track he loves, eventually being classified fourth to nearly double the team's tally in a single weekend.
While McLaren – and in particular Norris – have been extremely strong in Austria in the past, there was real cause for optimism as a result of the past weekend, because the update was the first major change that the team expected to make a clear performance gain from. In Baku, new parts were designed to redirect the car's development, and set the platform for this part of the season.
READ MORE: 'That's what I fell in love with' – Norris gets his wish with McLaren's special chrome livery for British Grand Prix
Oscar Piastri will receive the same upgrade that Norris already has this weekend at Silverstone (as well as a shiny new livery for both cars), while there will be a few more new parts for the British driver too – and that will boost his hopes of trying to remain the leading home driver.
Norris faces stiff competition from Lewis Hamilton and George Russell if the track does suit Mercedes as expected, but in Austria McLaren were simply the faster team, and it will be fascinating to see how much of that form carries over.
While he might not be realistically expecting to fight with Norris, Hamilton and Russell, British-Thai driver Alex Albon could still be an outside bet for points at his home race too after back-to-back competitive weekends for Williams.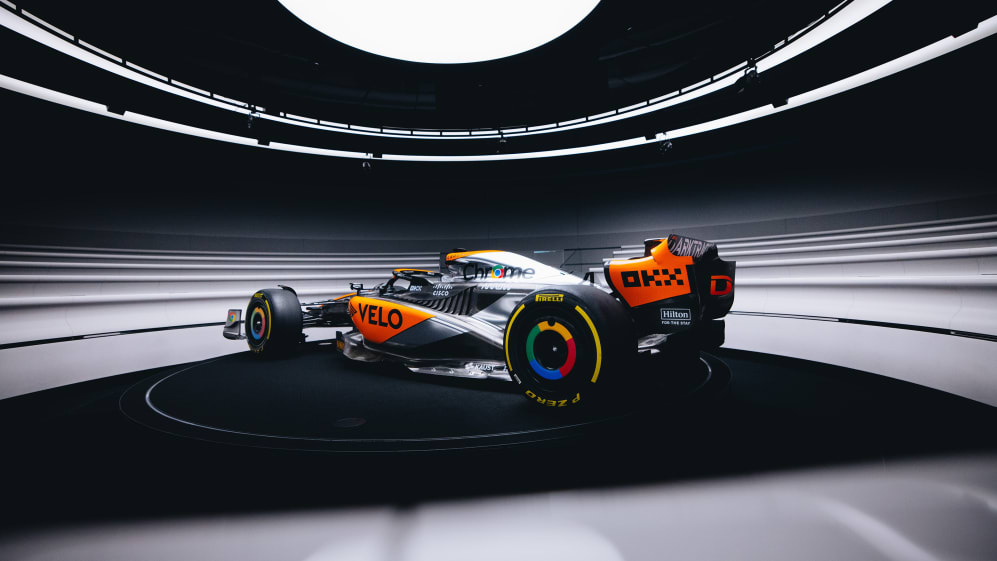 Aston Martin looking to bounce back
In contrast to McLaren, Aston Martin were surprisingly quiet in Austria, where Fernando Alonso did go a little under the radar on his way to fifth in the final classification. Alonso was sixth on the road and closing on Norris late on, before benefitting from a track limits penalty for Carlos Sainz.
READ MORE: 'We need to understand why' – Alonso calls on Aston Martin to investigate lack of pace after Austria struggles
But neither Alonso nor Lance Stroll had the pace to really fight with Ferrari or Red Bull, having been the second quickest team at a number of circuits this season, and with the team having expected their Canada upgrades to show a little more potential at the Red Bull Ring.
Silverstone offers a chance to respond on a weekend that couldn't be any more of a home race for Aston Martin, with their new technology campus situated directly outside the circuit. Barcelona wasn't their strongest venue though, and its similarities with Silverstone might not bode well, but will some more knowledge of how the updated car behaves help keep them in the fight for the podium come Sunday?
A huge crowd at a drivers' favourite circuit
Whether a team is having a strong weekend or a tough race, there's no doubt they will still have plenty of support from one of the biggest and most passionate crowds of the season.
Fans turn out at Silverstone in their hundreds of thousands and are even at the track in huge numbers on the Thursday, creating a fantastic atmosphere. It's one that the drivers feed off, and only adds to the anticipation for a weekend on a circuit that also regularly gets the thumbs up from those behind the wheel.
READ MORE: TECH TUESDAY: Why Ferrari's Austria updates were another important step in getting the Scuderia on par with Red Bull
The high-speed changes of direction through Maggots and Becketts, plus the likes of Abbey and Copse, all give the drivers the opportunity to really push a Formula 1 car to its performance limits, plus there are plenty of sections that encourage close racing, as we saw a year ago when Hamilton fought with Leclerc and Sergio Perez through the final corner, much to the home crowd's delight.
Even the unpredictable British weather won't dampen spirits – but it might just make for a wet qualifying on Saturday based on the early forecast…