'We need to understand why' – Alonso calls on Aston Martin to investigate lack of pace after Austria struggles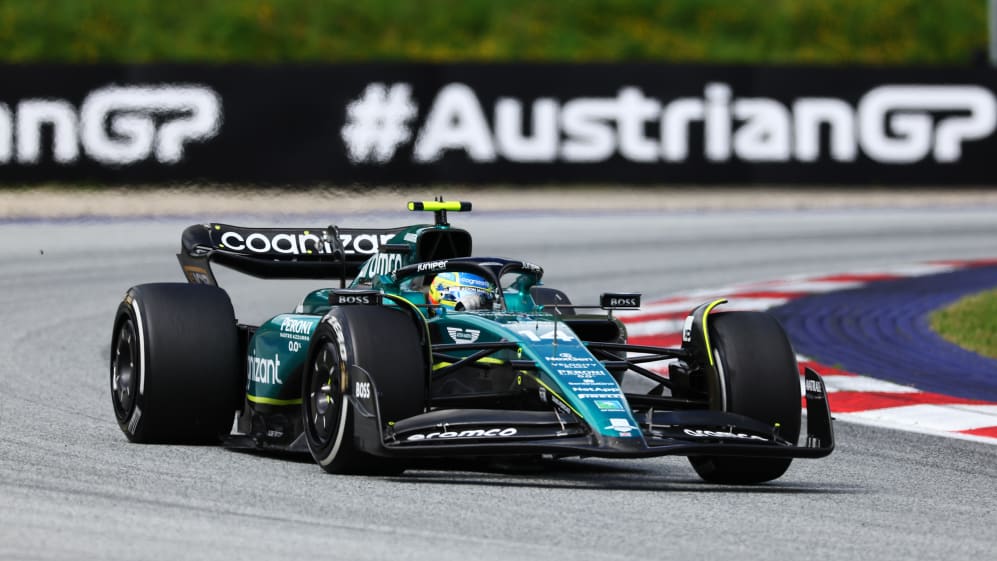 Fernando Alonso has called on Aston Martin to understand their pace deficit at the Austrian Grand Prix after he failed to finish on the podium for only the third time this season.
Having taken six top-three finishes from his first eight races with Aston Martin, the Spaniard was unable to make an impression on the lead battle throughout the Spielberg weekend, leaving Red Bull and Ferrari to fight it out up front.
READ MORE: Austrian Grand Prix results confirmed as Sainz and Hamilton among drivers demoted
At the end of it all, Alonso came home a distant sixth, which became fifth after post-race penalties for track limits violations, with team mate Lance Stroll taking 10th, which became ninth for the same reason.
Reflecting on Aston Martin's performance, Alonso said: "It was nothing wrong with the car, to be honest, but we were not fast enough. The balance felt good, everything felt good, but we struggled the whole weekend.
"It was the same last year, Aston was not super-fast in Austria, Haas was very fast and they were fast also this year, so there is a kind of similarity on the performance of some teams. We need to understand why like this next year we don't come here and we're slow again."
Asked if the Silverstone team had perhaps been a little conservative with their approach to the Sprint event, Alonso suggested that there will be more to come from them when the format returns in Belgium at the end of the month.
"You never know how to approach these Sprint weekends, it's a little bit unknown territory for everybody, but we are learning," he commented. "At Spa, the next opportunity, we will be hopefully more prepared."
EXPLAINED: Why did the Austrian Grand Prix race result change?
On the other side of the garage, Stroll was left to lament lost time under the early Virtual Safety Car period – triggered when Nico Hulkenberg's smoking Haas stopped at the side of the track – having been the second of the Aston Martins to pit.
"We lost a lot of time with that, I think it was like five positions, then [I was] just trying to claw my way back through the field," he explained.
As for Aston Martin's lack of pace, Stroll echoed Alonso's sentiments, saying: "I think we've got to look into it, but yeah, it wasn't our most competitive day, so definitely got to do some homework before next week."