Podcast
'I've got absolutely nothing to lose' - Perez on why he's not fazed by the challenge of facing Verstappen at Red Bull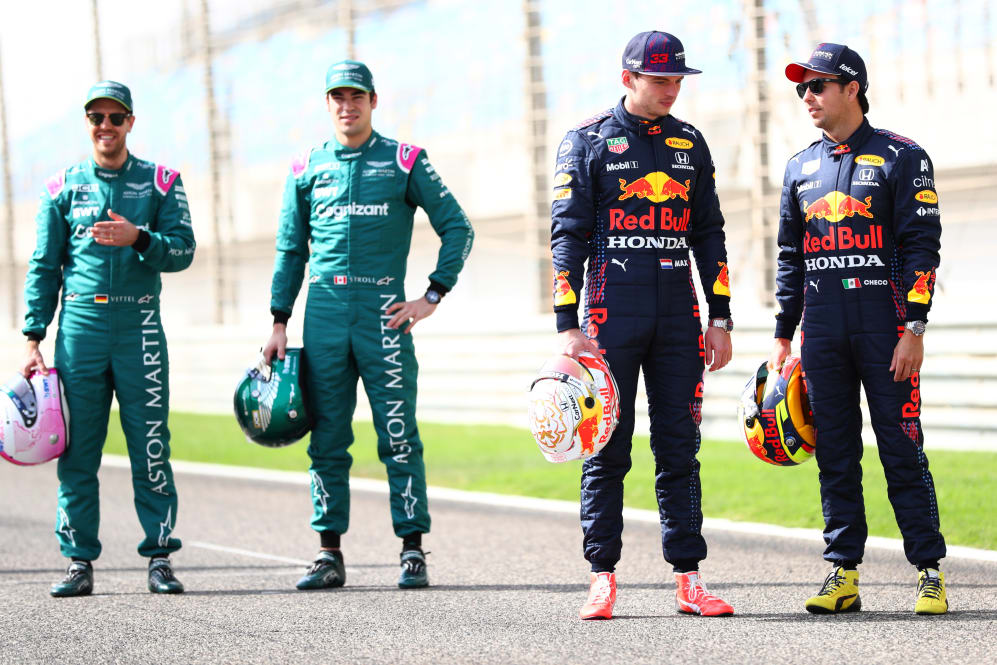 Max Verstappen has established himself as a tough man for his team mates to beat, and this season the honour of going head-to-head with the Dutchman in equal machinery goes to Sergio Perez. Ahead of the first race of the year in Bahrain the former Racing Point driver spoke out about the new challenge he must face in 2021 – and how he's undeterred by the prospect....
Perez, who is the first guest on the brand-new series of F1's Beyond The Grid podcast, released on Wednesday, showed his pace at pre-season testing in Bahrain last weekend, with and our data showed that the Mexican seems to have got to grips with his RB16B already. But can he take on Verstappen in the upcoming 23-race season?
READ MORE: 6 key things our data tells us from pre-season testing – including Perez taking the fight to Verstappen
Speaking on the podcast, he said: "Since I knew I was coming to Red Bull I knew that I am going to be facing a big challenge which is Max. He's a very complete driver. I've found no surprises to be honest – I've just found that he's a very strong driver all around and it's going to be a task, a big challenge for myself.
"But this is what I wanted. I wanted to measure against the best in the sport. So, it's a great challenge and a great opportunity and something that I'm looking so much forward. The way I see it is that I've got absolutely nothing to lose in my career. I've been lucky enough to have a fantastic career, so whatever comes next is great."
"I don't see why he should be worried about me or why I should be worried about him. We've both come here to do the best possible job," he added.
The 31-year-old from Guadalajara added that he hasn't been able to gleen too much from Verstappen's data traces yet as the two ran in totally different conditions in Bahrain.
READ MORE: 6 Winners and 6 Losers from 2021 F1 pre-season testing
"Conditions have been so different in these couple of days for both of us," continued Perez. "I haven't seen enough, you know? He's driven with a track that is 10-15 degrees cooler at times and vice versa, with the wind changing.
"In the first three or four races I will know more but I can already see that he is a very fast, solid driver."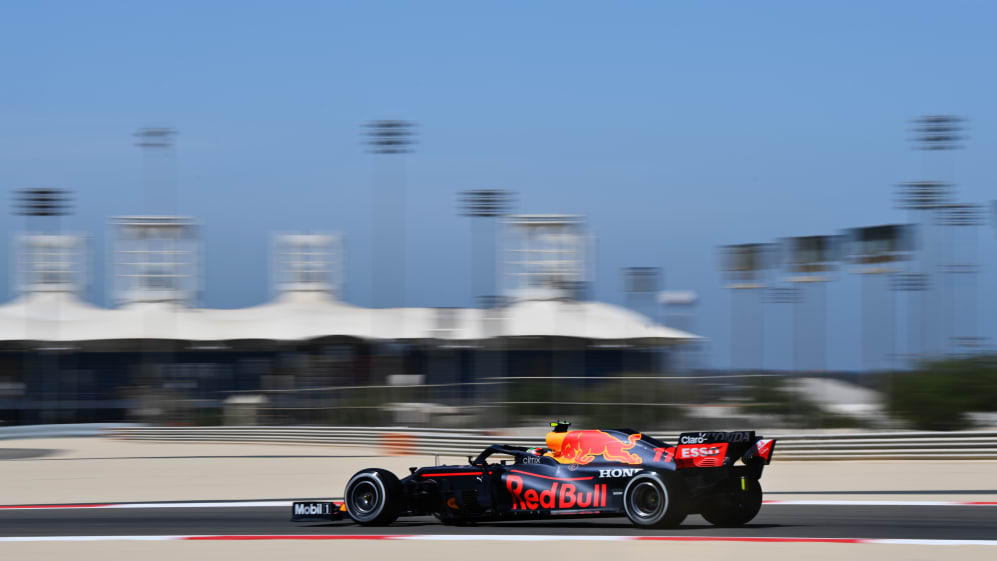 The pair have been working together for months ahead of the season, and Perez even gave an insight into his new team mate's personality as the two have been burning the midnight oil at Milton Keynes, trying to get Red Bull primed for a 2021 title challenge.
"He's a very chilled guy. No political things going on around him," said Perez. "He just enjoys driving and we've had good fun in the couple of times we've spent together.
TECH TUESDAY: Have the 2021 rule changes swung the advantage from Mercedes to Red Bull?
"We've done a lot of [PR] together. It's been non-stop! We've spent two days together doing stuff for media and it's been just enjoyable. Max is just a young guy that enjoys life and gets on with the driving."
The season starts at the end of the month in Bahrain and Red Bull have turned up the heat on reigning champions Mercedes, as some onlookers reckon the Bulls are favourites going into the first round...
You can listen to the full conversation with Sergio Perez on Beyond The Grid in the player above, or via Spotify, Apple Podcasts, Google Podcasts or your favourite podcast app - it's on all of them.