Feature
6 Winners and 6 Losers from 2021 F1 pre-season testing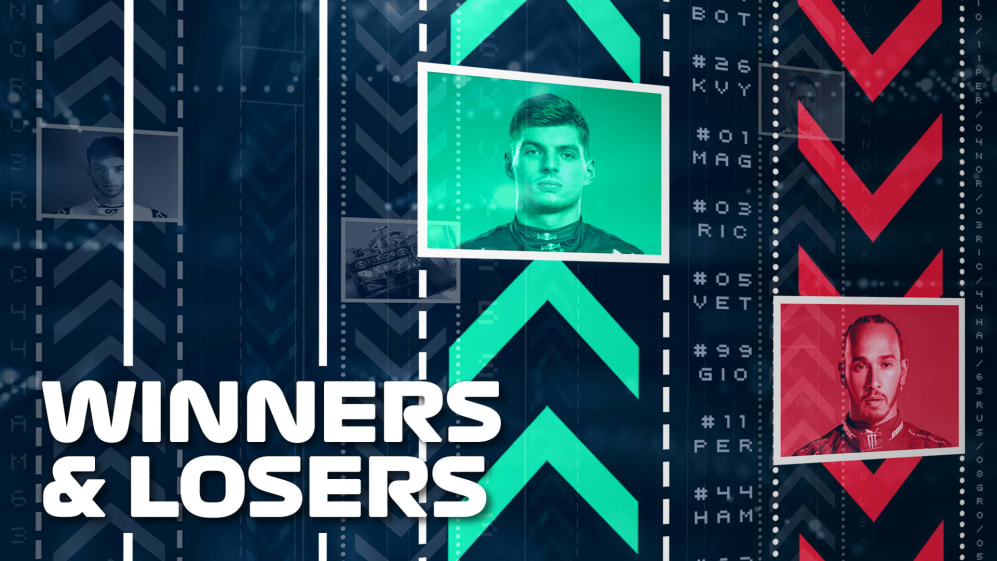 Formula 1's shortest pre-season in years is done and dusted, with teams enjoying just three days of running to get their cars in shape for the 2021 campaign. After testing wrapped up on Sunday night, we picked out six winners and six losers, as Bahrain took on hosting duties ahead of holding the opening race of the season…
Winners: Red Bull
There was an extra spring in the step of Red Bull personnel on Sunday evening as pre-season testing drew to a close. Make no bones about it, the four-time world champions 'won' the three-day test.
This time last year, the Red Bull was nervous, with a very lairy rear-end that even Max Verstappen – widely considered as a future multiple world champion – struggled to tame. But the RB16B, an evolution of its skittish predecessor, appeared to be the polar opposite.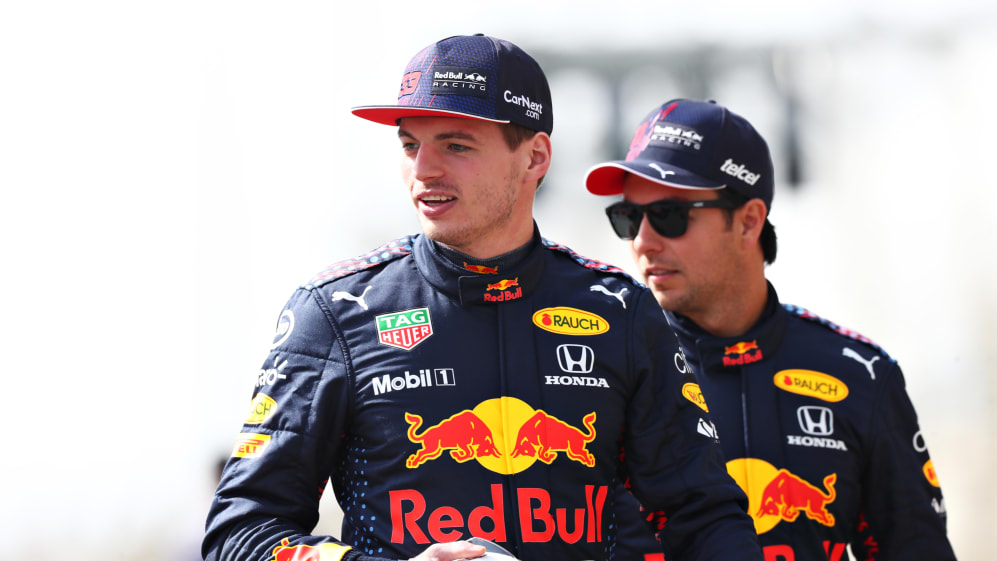 Both Verstappen and new team mate Sergio Perez reported their new machine was stable, with the car responding quickly to set-up changes, and when in the hands of Verstappen in particular – who has been with team early in the 2016 campaign – the RB16B looked like it was on rails.
Verstappen, as usual, was not getting carried away, but his body language and pointed choice of vocabulary when describing performance suggested he was pretty happy with where Red Bull were at this stage of the year.
READ MORE: Verstappen hails best ever pre-season test for Red Bull after posting fastest lap in Bahrain
Our data suggests they have a staggering 0.5s advantage over rivals and reigning world champions Mercedes in terms of short run pace, an area where they've long had a deficit. It's early days, of course, but there's no doubt Red Bull will be heading to race one with their tails up.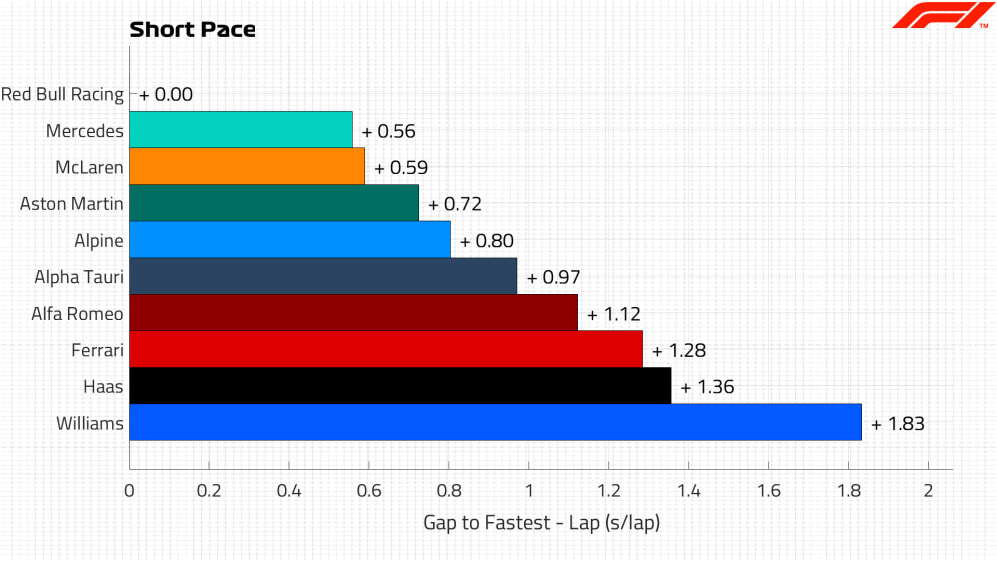 Losers: Mercedes
As Red Bull glided through pre-season with very few headaches, rivals Mercedes were having a stinker. The test started off in the worst possible way, when Valtteri Bottas was limited to a pitiful six laps on the opening morning because of a gearbox problem in the new W12 car.
Boss Toto Wolff said they could not afford another stumbling block, but they kept coming. Lewis Hamilton doesn't usually spin, but he did so on day two, and then again on the final day, suggesting the W12 was not giving the seven-time world champion the confidence he has become accustomed to.
READ MORE: 'We're just not quick enough' – Hamilton admits Mercedes have 'lots of work to do' before first race
The result was that Mercedes managed just 304 laps – the fewest of any team on the grid, having topped the mileage charts last time. Last year, they did six days of testing, and clocked on average 150 laps per day. This year, over three days, that average was down at 101.
The difference, this year, though, is that Hamilton in particular doesn't feel comfortable in the car, with the rear end not behaving in the way he is used to. The team were also concerned by their lack of performance on low fuel, the times not improving as much as anticipated when they bolted on the softer compounds. Plenty of work to do, then, in the 12 days till the opening race of the season.
Winners: AlphaTauri
Yuki Tsunoda's low-fuel run on the softest compound of all on the final afternoon of testing, when the conditions were at their very best, was good enough to put the team second fastest overall and ensure they ended pre-season on a high.
The Japanese rookie, highly rated by both Red Bull and Honda who back him, was just 0.093 off Verstappen's leading time. They won't be that close when the season starts, of course, but they do appear to be very much in the midfield fight.
Pierre Gasly and Tsunoda clocked the equal most laps of all over the three days – Alfa Romeo matched them – with 422, and while they had a series of niggles each day such as with the DRS and brake pedal, which slightly disrupted Tsunoda's bedding in process, they seemed to get on top of them very quickly.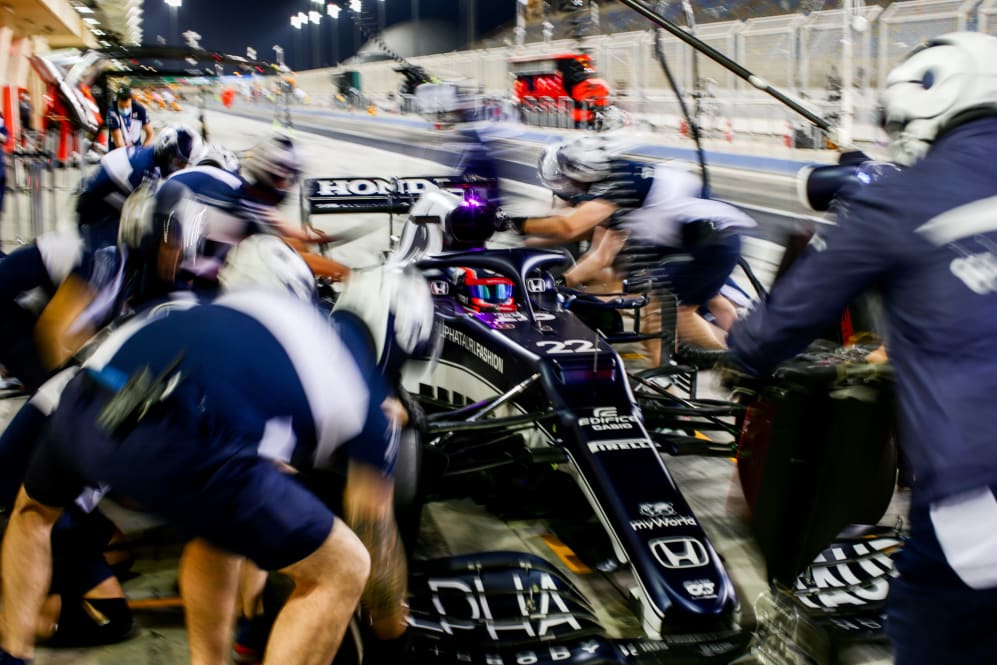 Loser: Sebastian Vettel
This was not the pre-season test Sebastian Vettel wanted, the German ending up bottom of the driver mileage charts with just 117 laps – 110 short of table-topper Gasly – and finishing the test without a performance run in his pocket.
But Vettel's maturity and experience shone through when reflecting on the test. Sure, his side of the garage had the worst of the unreliability, but rather than getting frustrated by the situation, he focused on the positives.
READ MORE: Vettel positive about 'really productive' test despite Aston Martin reliability issues
His early feel of the car was good, he's settling in well with his new team and he can feel there's plenty of potential. The AMR21 is a car that should suit him, so while it may take him a bit longer to get up to speed with his new squad after a poor test, there's still a belief he will get up to speed and start pushing the team forward.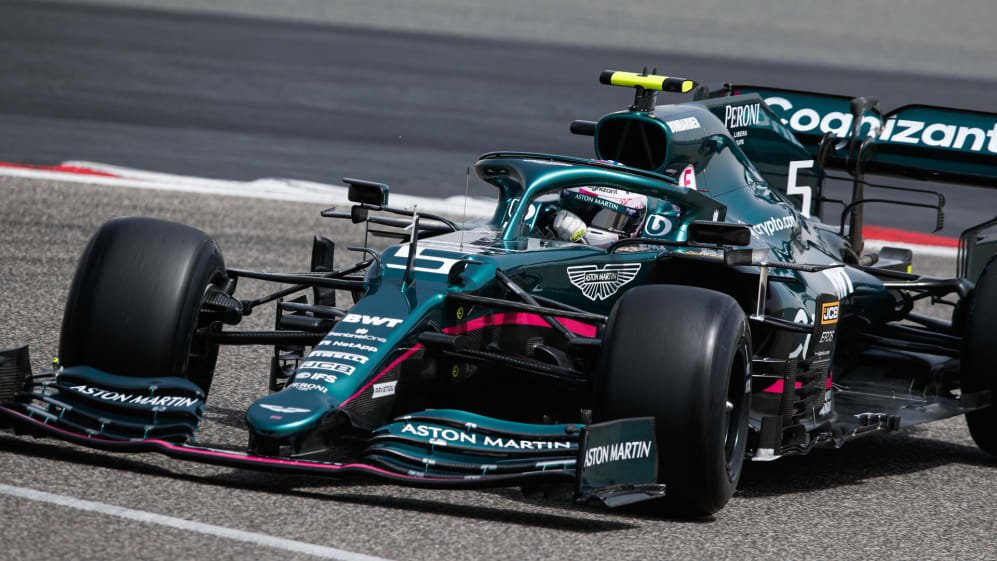 Winner: Yuki Tsunoda
Considering Tsunoda only has two years of international single seater experience, the 20-year-old has taken to his third promotion in as many years with remarkable ease.
Sure, the six tests he had in a variety of STR machinery will have helped, but the way he tackled his first Formula 1 pre-season, his approach to completing the run-plan and ability to not let a series of niggles faze him, only served as confirmation to boss Franz Tost and the Red Bull management that they were right to promote him.
WATCH: P2 Yuki Tsunoda 'put it all together' on final day
There is plenty of work ahead of him, of course, and his tally of 185 laps was around a Grand Prix distance shy of team mate Gasly, but this was nonetheless a stonking start to life as a Formula 1 race driver.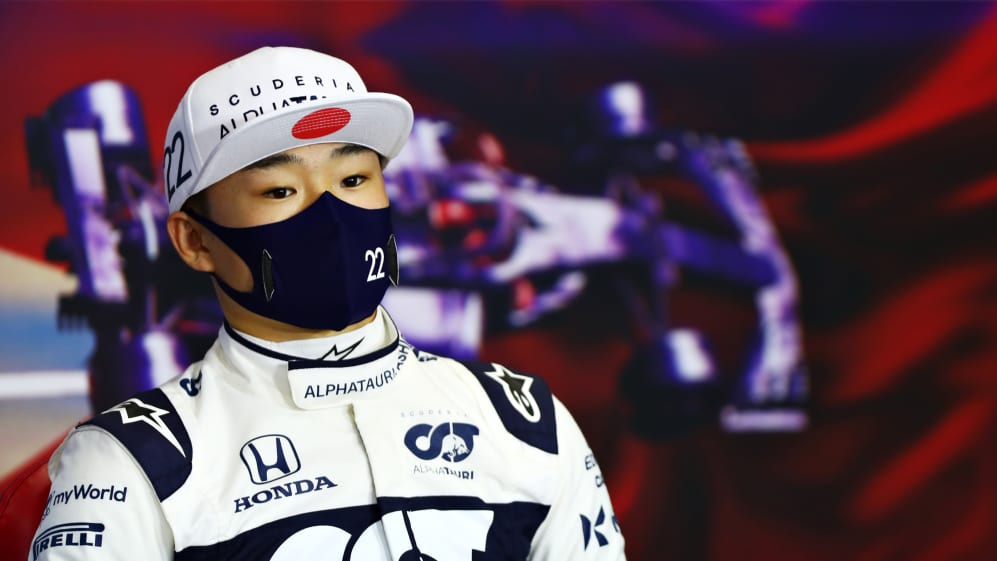 Losers: Aston Martin
Lawrence Stroll's rebranded Formula 1 team launched their new project in spectacular fashion, with a star-studded line-up that included James Bond himself Daniel Craig.
There were plenty of neat design improvements on this year's AMR21 challenger, with the green team keen to get plenty of mileage under their belt, especially for new charge Vettel, but that didn't happen with the car spending too much time in the garage.
READ MORE: Vettel rues lost time on Day 2 of testing after gearbox issue restricts him to just eight laps
They encountered a gearbox issue with their Mercedes transmission, there was a turbo issue too, and then there was an electrical problem. The result was they managed just 314 laps, a tally that bettered only Mercedes and more than a 100 shy of AlphaTauri's test best.
It's not a disaster, but it's certainly not the smooth start to life Stroll, Vettel and co would have been hoping for under their new identity.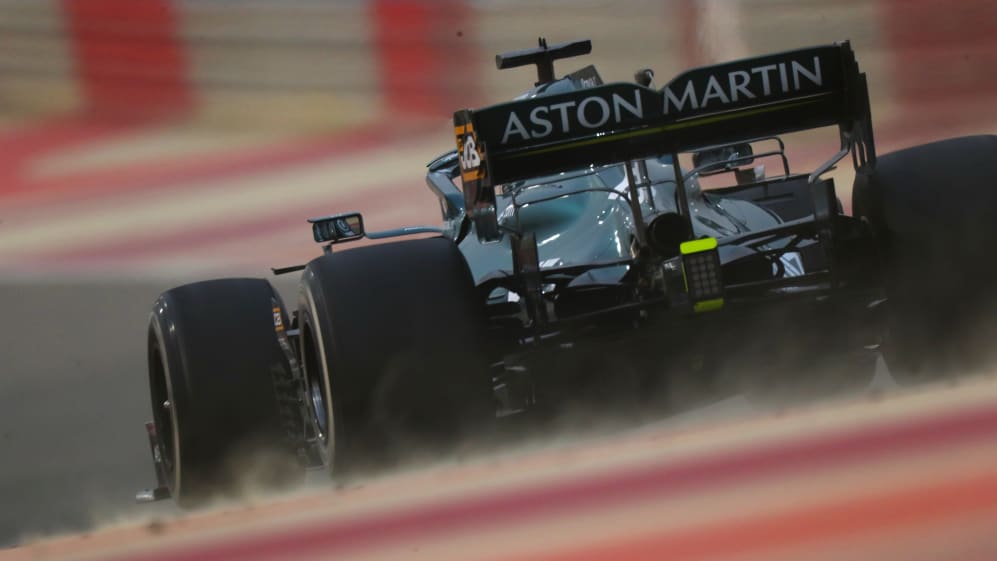 Winners: McLaren
McLaren caught the attention of the paddock, not just with innovative diffuser strategy but also through the MCL35M's strong performance and reliability throughout.
Their reliability is even more impressive given McLaren had their work cut out to incorporate the class-leading Mercedes power unit into their existing chassis design, as per the rules.
New driver Daniel Ricciardo seemed to get comfortable very quickly, too, benefitting from the smooth running of the car to clock up plenty of mileage – 173 laps – and starting to hustle the car in search of more performance.
Losers: Haas
Haas almost broke the 400-lap mark, the American team showing impressive reliability given they only fired up their car on the eve of the test.
However, their development of the VF-21 has been limited, with their focus instead on diverting as much resource as possible to 2022, when the regulations change dramatically.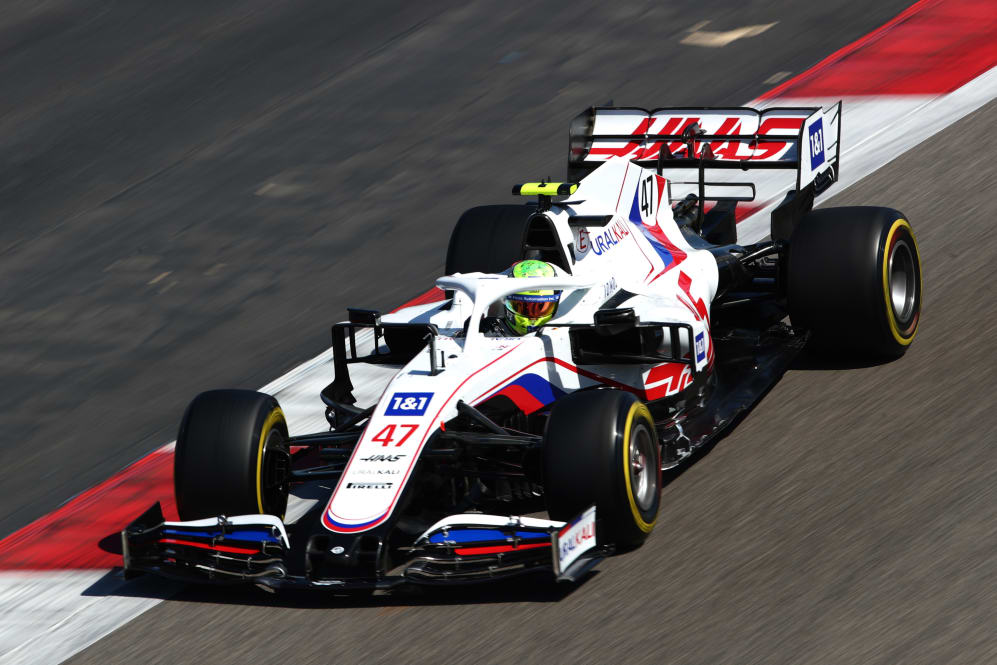 It means their rookies Mick Schumacher and Nikita Mazepin are in for a challenging season, especially given their pace relative to rivals as attention turned to performance was nothing to write home about.
READ MORE: 'I feel ready, I feel confident' – Schumacher raring to go for debut Grand Prix after Bahrain test
Winner: Fernando Alonso
Fernando Alonso's much anticipated return to Formula 1 hit a stumbling block in the winter when he was involved in a cycling accident, that required surgery on a fracture jaw. It involved the installation of two titanium plates that won't be removed until the end of the season.
But such a trauma didn't appear to disrupt the double F1 world champion's preparations as he impressed from the off with Alpine. Importantly, he looked like he was loving driving as much as ever and there was not even the slightest hint he had lost any of the confidence that made him such a formidable competitor.
His tally of 206 laps was the fifth best of all, almost double that of old foe Vettel and 50 better than former team mate and rival Hamilton. A job well done, then, for the two-time champ.
Losers: Day 1 runners
The prospect of a warm and sunny test in Bahrain was appealing for the F1 fraternity, who are used to spending pre-season wrapped up in several layers to battle the cold in Barcelona. But perhaps what they weren't expecting to be caught in a sandstorm, with chilly evenings to boot.
Day one was hit hardest, with high winds whipping up a sandstorm that created slippery conditions for those out on track, with visibility also at something of a premium. Not ideal, then, for drivers who had a full day in the car – 66% of their total test running – such as Max Verstappen and Esteban Ocon.
Winner: The three-day testing format
Pre-season testing was slashed in half for this season, dropping from two three-day tests in 2020 to just a single three-dayer, this time in the warmth of Bahrain, which of course hosts the opening race of the season.
READ MORE: 5 things we learned on the final day of pre-season testing in Bahrain
The beauty of a compressed test is that the stakes were significantly higher, which increased the tension, and saw the teams hit the ground running sooner in the search for performance and reliability, making the event more of a spectacle for the fans watching at home.
It hurt teams who had problems – such as Mercedes and Aston Martin – and rewarded those who were quick and reliable throughout – such as Red Bull and McLaren.
Losers: Recovery truck drivers
Red flags are usually a common occurrence pre-season testing as the teams push the limits of reliability with their brand new machines, but we were limited to just three this time around.
One was caused by Hamilton beaching his Mercedes in the gravel, another for Red Bull's engine cover detaching when Sergio Perez emerged from Nicholas Latifi's slipstream and Charles Leclerc brought one out when he stopped out on track.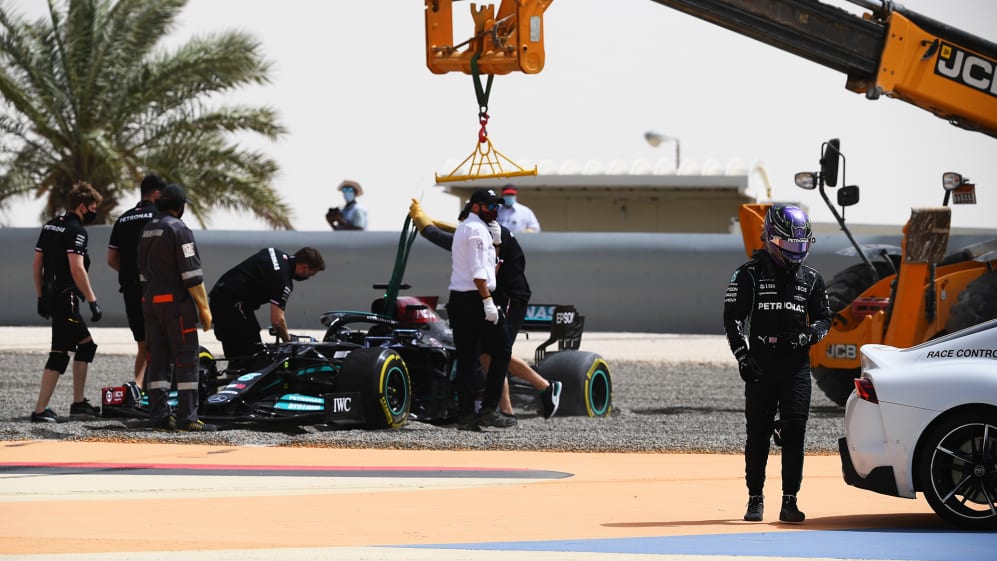 Reliability, then, was very strong with 3,725 laps completed in three days. That's an average of 1,242 per day, just a fraction down on last year's average of 1,291. Big mistakes were at a premium, too, with the cars generally feeling more stable.
All that means the recovery truck drivers had very little to do other than soak up the eight hours of action per day.
HIGHLIGHTS: Watch all the action from the final day of pre-season testing in Bahrain