Feature
Jamie Chadwick on why W Series will have a generational impact – plus our guide ahead of the season opener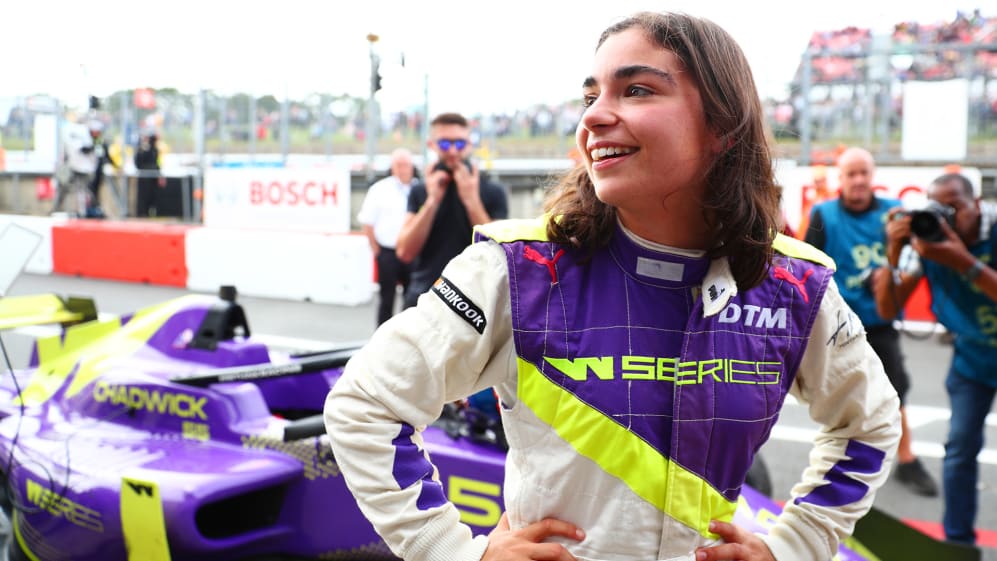 W Series' 2021 season kicks off this weekend as a support race for Formula 1's Styrian Grand Prix, but why should you tune in, and why is this female-only motorsport series so important? Reigning champion Jamie Chadwick explains all – and we set out the series format, ones to watch, and more below.
The global pandemic nixed its return in 2020 but now, finally, W Series is primed for its second season with 18 female drivers (five reserves standing by) facing off for the 2021 title over eight rounds, beginning with a double-header at the Red Bull Ring.
READ MORE: W Series joins F1 support bill for US and Mexico City Grands Prix
W Series was not universally welcomed when it was announced, but Chadwick – also a Williams F1 development driver and Extreme E offroad racer – says the series plays a crucial role in encouraging and supporting women in motorsport.
"Aside from the criticism, in my opinion, W Series has single-handedly done more than anyone else to help women in motorsport," she says. "I think whether you agree or not that it's the right approach, it's definitely professionalised women's motorsport overnight."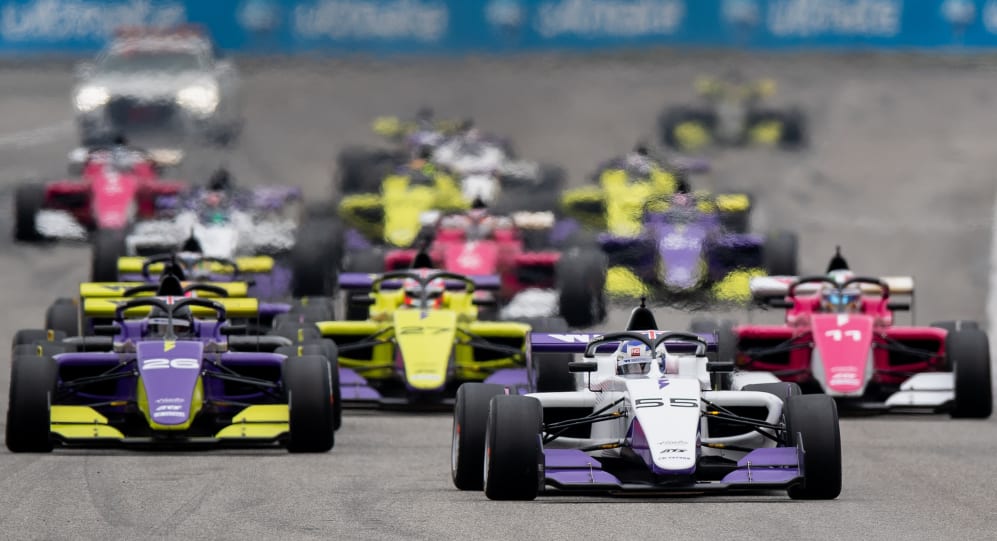 Given that the last female racer to score points in F1 was Lella Lombardi in 1976, a female presence on the F1 grid is long overdue. But motorsport remains heavily male-dominated across the board and, W Series, according to Chadwick, is the most realistic way to help progress gender equality in the industry.
She says: "It's [W Series is] something that has made more of an impact on our sport for women than anyone else has been able to do, and the realism of just funding maybe a scholarship, something like that, and the potential return on that, isn't necessarily a viable option for a backer to be able to do. From my perspective, I think you can't argue that what W Series is trying to do is trying to help more women enter the sport, and you can't argue with that success.
READ MORE: Mercedes mark International Women's Day by launching new partnership to inspire more girls into STEM careers
"I think I'm a good case study for someone that it has worked really well for. I think I was achieving a certain amount within the sport but I don't think I would have been able to pursue particularly single-seaters. So, off the back of 2019 [when she won the inaugural W Series title], I got a development role with Williams. I was then able to secure a role with Aston Martin, also the opportunity I've now got in Extreme E. I think without W Series, I don't think I would have got these opportunities. Effectively, it's given me a career in the sport.
"And we're looking at more women getting involved in professional motorsport, getting these professional opportunities, whether that's myself in Extreme E or Beitske [Visser] in World Endurance Championship, Alice [Powell] in Formula E testing – I think we're seeing that it is making a difference, and it's getting the girls involved in the sport."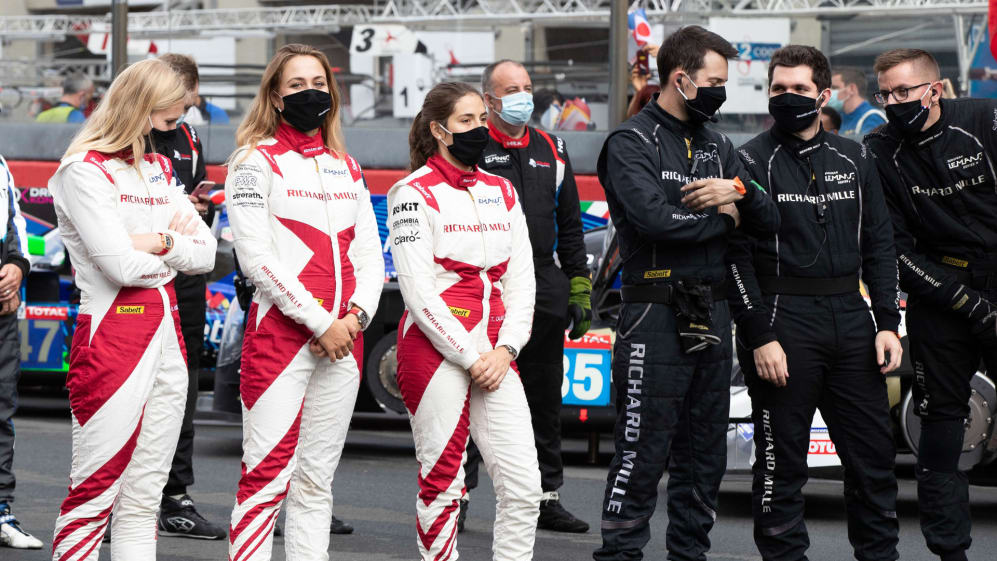 For Chadwick, the role of inspiration is important too. W Series won't just create a generation of female racers, but also engineers, designers, and many more.
"For W Series to create this kind of emphasis on creating women role models within the sport is going to have a really positive impact on the younger generation coming through – I think it's really important to have that – and yes, I think it's one of those 'you can see it you can be it' kind of scenarios," she says. "By giving us this degree of exposure, young girls are going to watch W Series and be inspired by it."
READ MORE: 'If you can see, you can be it' – Jamie Chadwick on the new F1 Esports Women's Wildcard series
Although pre-season testing, held at North Wales' Anglesey circuit from May 17-21, was held behind closed doors, Chadwick has already had a glimpse of her rivals. And she says that the field is far stronger and more competitive than in the maiden 2019 season.
"The field's definitely very strong this year – no doubt about that," says Chadwick. "I would say the depth of field is much greater than even in the first year, and I think if testing was anything to go by, it's going to be very close. I think there's four or five girls, at least, that are going to be my closest rivals and with even more races this year it's going to be competitive right to the very end."
The first of eight rounds begins this weekend at the Red Bull Ring with practice on Friday, June 25, qualifying that same afternoon, and the race on Saturday, June 26 at 1630 local time. Scroll down to find out more on how to watch it, who to watch for, and how W Series works...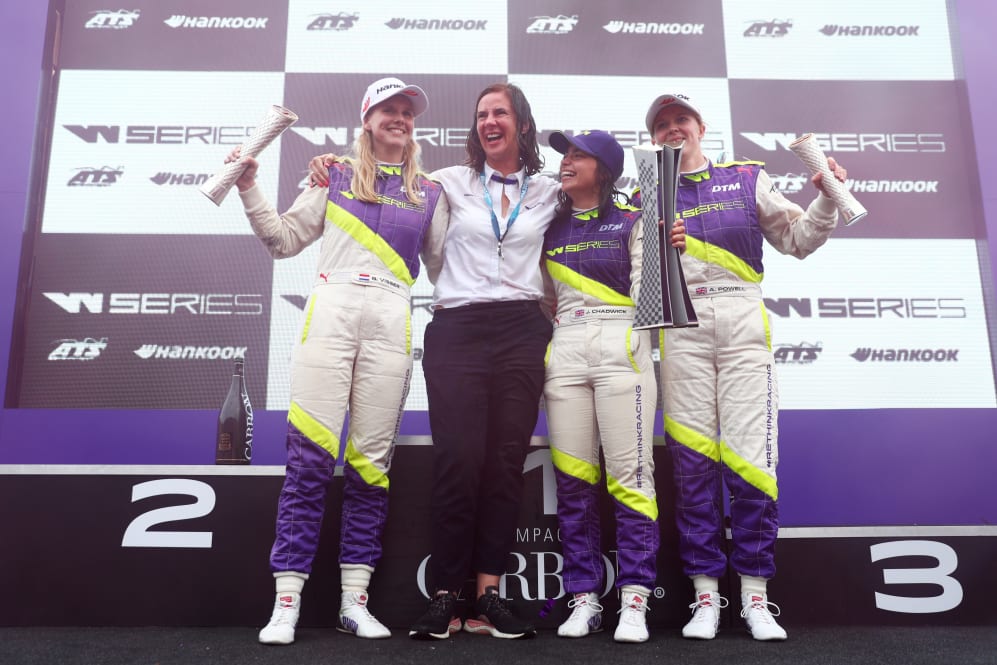 Our guide to W Series
With the second season of W Series looming, here's a handy primer on the W Series format, the biggest names from its grid, and everything else you need to know.
The cars
W Series cars are identical Tatuus T-318 single-seaters powered by a four-cylinder turbocharged engine with an output of up to 270 horsepower. They're homologated to FIA F3 specification.
This season, six brands such as Puma and Veloce (for whom Chadwick will drive) will run teams for the first time, with an unofficial team championship for 2021. The Series hopes to expand that into a fully-fledged teams' championship next season.
The drivers
The top 12 finishers from the inaugural 2019 season automatically qualified for the 2021 season, and they're joined by six debutants – with five reserve drivers on standby – all of whom have been picked through an intensive selection process. Furthermore, an additional car can be put onto the grid to allow one of the reserve drivers to compete on any W Series weekend.
The two youngest drivers will race under the 'W Series Academy' team and will be guaranteed a place on the 2022 grid.
Crucially, none of the drivers are required to bring sponsorship or pay to drive.
The prize
The prize pool totals $1.5m with $500,000 for the winner and the rest split across the field according to their position in the standings. The winner also receives 15 Super License points to help them towards that dream of racing in Formula 1.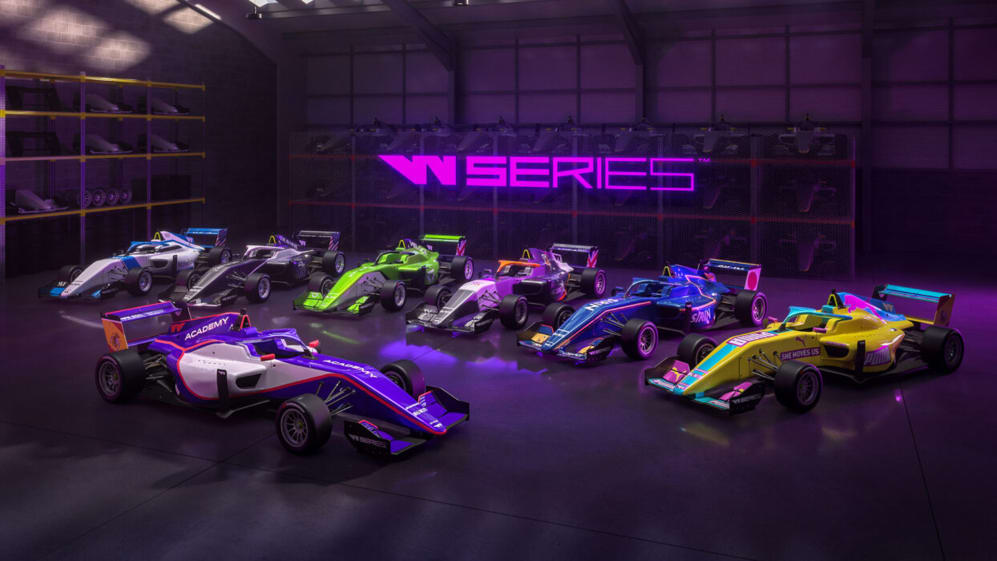 The ones to watch
Jamie Chadwick: Reigning champion with Extreme E and Williams simulator experience
Beitske Visser: 2019 W Series runner-up and LMP2 endurance racer with Le Mans 24 Hours finish
Abbi Pulling: Took four podiums in 2020 British F3 Championship to finish sixth overall
Ayla Agren: Former IndyCar safety car driver, IndyCar and Indy 500 spotter and 2014 Formula F1600 Champion
Marta Garcia: Karting star who finished fourth in maiden W Series season
For the full list of drivers racing in the series this year, visit WSeries.com
When and where to watch
Practice takes place on Friday before Qualifying, with the Race on Saturday afternoon.
Find the full list of broadcasters in your region here
2021 W Series calendar
| Venue | Date |
| --- | --- |
| Red Bull Ring, Austria | June 25-26 |
| Red Bull Ring, Austria | July 2-3 |
| Silverstone, Great Britain | July 16-17 |
| Hungaroring, Hungary | July 30-31 |
| Spa-Francorchamps, Belgium | August 27-28 |
| Zandvoort, Netherlands | September 3-4 |
| Circuit of The Americas, USA | October 22-23 |
| Autodromo Hermanos Rodriguez, Mexico | October 29-30 |