Mercedes mark International Women's Day by launching new partnership to inspire more girls into STEM careers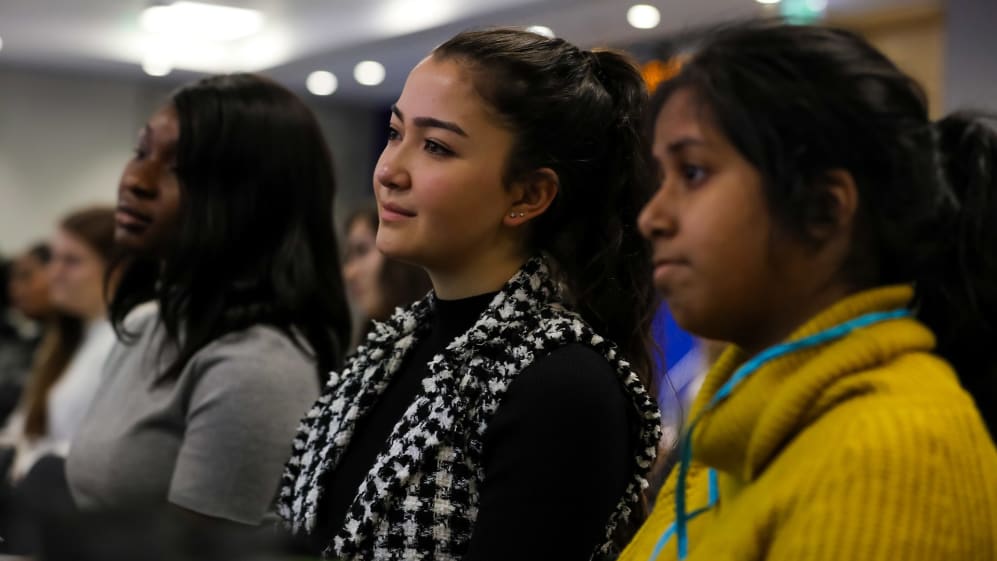 As part of their 'Accelerate 25' programme, Mercedes have partnered with British social enterprise the Stemettes to try to inspire more girls and young women into pursuing Science, Technology, Engineering and Maths (STEM) careers.
With women comprising only 24% of the UK's core STEM workforce, the Stemettes – an award-winning UK social enterprise led by Dr Anne-Marie Imafidon MBE – have worked with more than 50,000 young people aged five to 25 across the British Isles since 2013. And now the reigning champions Mercedes are on board, as they've marked International Women's Day 2021 by unveiling details of a partnership with the scheme.
READ MORE: Mercedes host first STEM Academy talk in new schools partnership led by Hamilton and Wolff
In March, the 'Student to Stemette' programme will see young women from ethnic minority and low socio-economic backgrounds match with experienced Mercedes Formula 1 engineers for a four-month mentoring programme to guide them towards a STEM career.
In July, 10 young women will also join the Stemettes Certification Academy, which is a one-week online STEM programme including sessions with Mercedes F1 employees – leading to an industry qualification.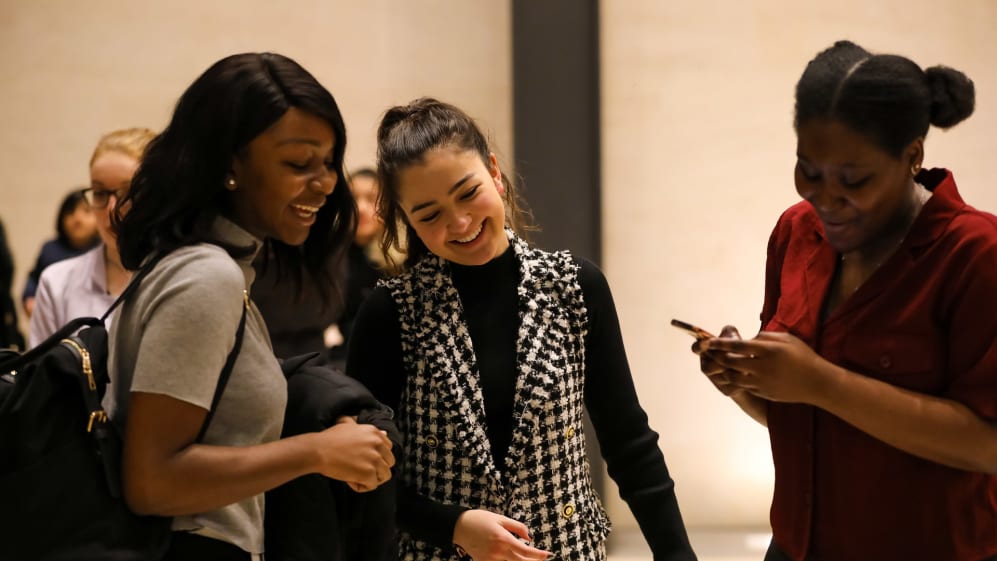 "We are very excited to be partnering with Mercedes-Benz Grand Prix to motivate and inspire today's generation of young women and non-binary young people to enter the world of STEM," said Stemettes co-founder and CEO Dr Imafidon. "We know from eight years of work how important mentoring support and advice is for mentees and are looking forward to starting our programmes this month with the enthusiastic employees at Mercedes F1.
"I very much hope that our work together will encourage more young people to choose STEM subjects and enter STEM industries in the future."
READ MORE: Hamilton vows to 'keep pushing' in fight for equality in 2021
Dr Imafidon is also on the board of commissioners for Lewis Hamilton's 'Hamilton Commision' that aims to encourage black people to take up STEM careers in motorsport. In February, Mercedes also kicked off their first STEM Academy talk in a partnership launched by Hamilton and Team Principal Toto Wolff.
Mercedes Grand Prix's Chief People Officer Paul Mills said: "I am delighted that our partnership with the Stemettes has now begun and we are excited to get underway and start our first programme together. Mercedes F1 and the Stemettes share the same aims; to encourage, enthuse and build confidence in young women and support them as they consider STEM as part of their education and career.
"We look forward to working closely with the Stemettes, learning more about their experiences and the STEM challenge, and seeing what more we can do to support," he added.
Mercedes launched their 'Accelerate 25' scheme, which aims for 25% of new starters in their multiple-championship-winning team to come from under-represented groups by 2025, in December 2020 – with Technical Director James Allison having taken part in the first STEM Academy talk last month.
READ MORE: 'The first black woman to stand on the F1 podium' – Hamilton heralds Stephanie Travers after Styria 2020 win