Japan preview quotes – the teams and drivers on Suzuka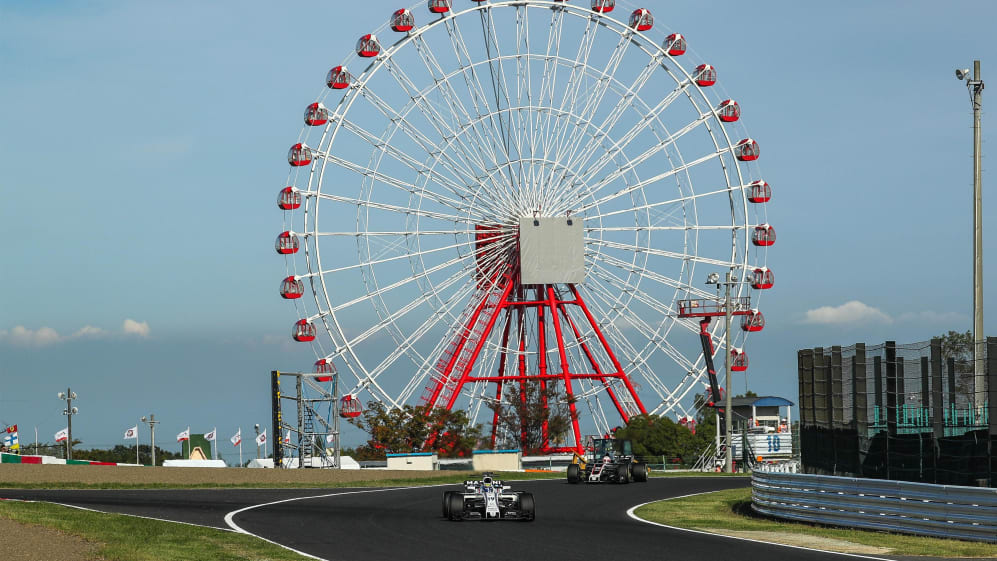 F1 returns to one of the sport's most fabled tracks: the legendary Suzuka. Here's how the drivers and team personnel were feeling as they primed themselves to take on this super-challenging race circuit.
Force India
Sergio Perez
"Suzuka is a proper drivers' track and it is definitely one of my favourite circuits of the year. I love its flow and the high speeds, especially in the first sector. I think it's one of the best sectors of the whole calendar. It's a big challenge inside the cockpit, but it's also a tough weekend because you really need to find the perfect balance for the car to put together a good lap. It's not only the layout that is difficult – you can have a lot of wind that changes direction from one lap to the other and can throw you off.
"130R is my favourite corner of the track. You get there at more than 300kph and it's a sharp left in seventh gear – you're still doing 300kph at the exit. It's such an amazing feeling. The corner is a bit less imposing in the new-generation cars because you have a lot more downforce, but you still need to focus perfectly to avoid making a mistake.
"Japan is where we meet some of the most passionate fans in the world. They truly make you feel at home all the time. A lot of them write to me on social media throughout the year: they write letters and when we get to Suzuka some of them surprise me with a gift. It's really special. There is one special fan who always waits for me at the hotel and when I am leaving the track. It's great to see their love of Formula One."
Esteban Ocon
"I think all the drivers love Suzuka. The characteristics of the track make it so special – there are big corners, a lot of history and it's a very difficult lap to get right. There are some truly great corners all the way through, but the Esses in the first sector are something special. They're just so much fun to drive: I love quick changes of direction and the flow through that sector in qualifying, with a light car and lots of grip, feels just awesome.
"I am looking forward to meeting the Japanese fans. The welcome they give us is always incredible – they're supporting you from when you land at the airport and they never stop cheering. They're some of the most passionate we see all year and it gives me so much energy.
"Last year we had a very solid weekend in Suzuka. I ran third for a long time before finishing seventh, so hopefully we can have another strong weekend. If we can score a similar result this year it would be a great effort."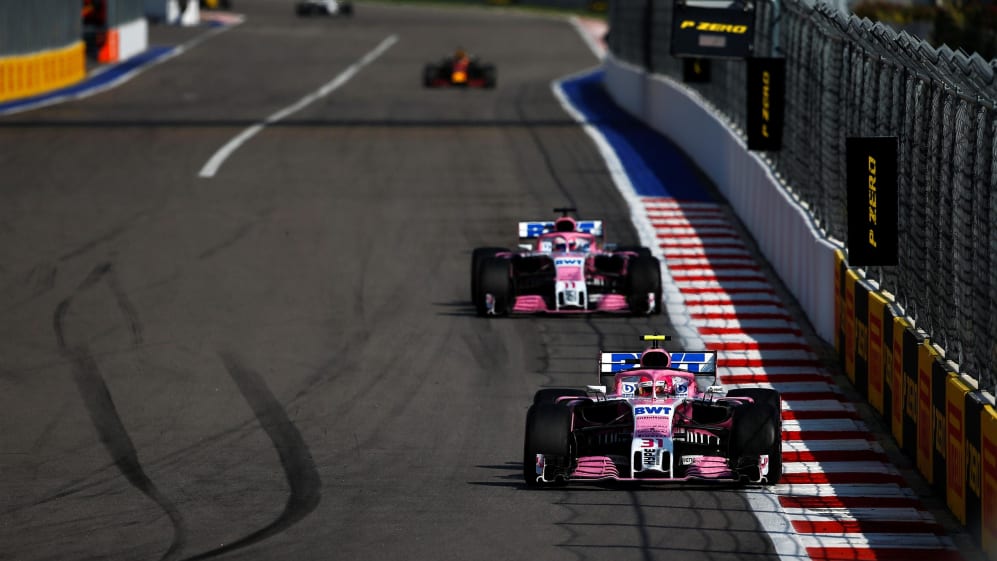 Red Bull
Daniel Ricciardo
"Suzuka circuit is a lot of fun to race on but I like the whole experience of being in Japan as we don't really go to another place like it. Over the years I have learnt to enjoy seafood, so I like to visit local sushi restaurants and experience some of the Japanese culture, which is why I always spend a few days in Tokyo before the race. I had my first Japanese GP podium last year and my aim is to taste the champagne again this year.
"Our pace in Russia was encouraging and although Mercedes look really strong on any layout, and I think they will be for the rest of the year, we look pretty close to Ferrari. If Mercedes remain the team to beat then hopefully we can fight Ferrari for a podium finish. Time will tell but as a fairly high downforce circuit it should work in our favour. There's not much not to like about Japan, the hotel is a bit funny, but it's a race I always look forward to and on paper it should suit our car."
Max Verstappen
"We have been successful in Japan in the past, so I'm really looking forward to going back and hopefully achieving a good result for the team. You never know how competitive you will be until you get out on track but our car has always been very good in the first sector and with a good strategy we could have a decent chance this weekend. My favourite corner is the fast Esses but it's also the most difficult section of the track and you really have to focus on the car and getting the set-up right.
"I also like that the Japanese people are so passionate about Formula 1 because it has such a great history there. Suzuka circuit is one of my favourite tracks of the season and it's always a great experience to see the fans. Let's hope the typhoon stays away and we have a weekend to remember."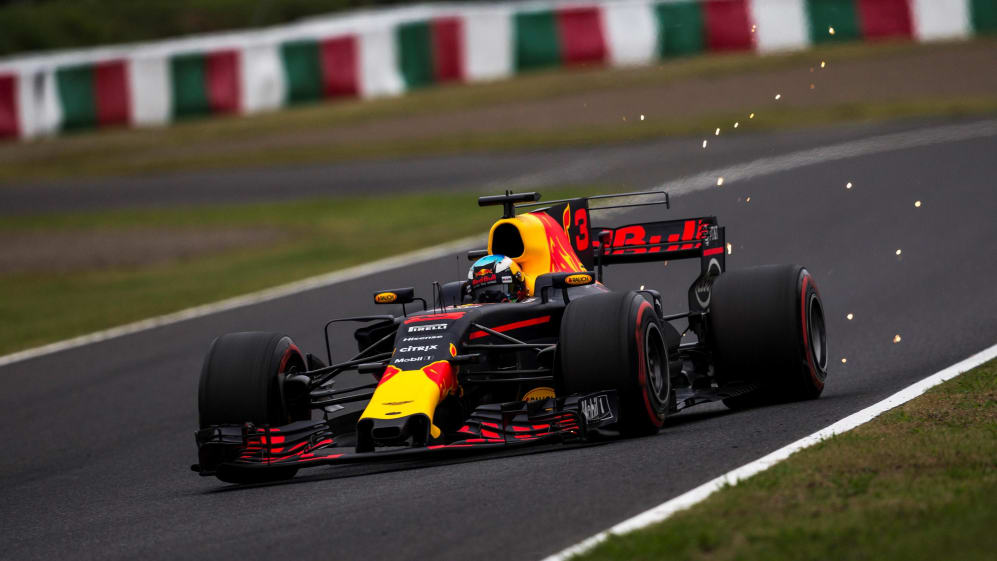 Renault
Nico Hulkenberg
"Suzuka is built for drivers as it ticks all the boxes. It's such an amazing track behind the wheel – especially in a modern Formula 1 car - and it's certainly one of the best circuits out there. It has a good flow to it, with some cool corner combinations, elevation changes and it's quite physical too with a lot of G on the body and neck. There are some areas of the lap where you need to be quite aggressive and brave, but that's the fun of it."
Carlos Sainz
"The circuit is a lot of fun to drive, a proper drivers' circuit where our ability and skill are put to the test. Sector one is extremely physical, especially with the modern, high-downforce cars, and the never-ending right, left, right, left esses. The Degners are challenging to get right with gravel traps waiting for you on the outside. The long, Spoon curve is vital as it opens up the long-straight, which then feeds into 130R – a fast corner taken flat-out."
Cyril Abiteboul, Managing Director
"Five races remain in 2018. Five races to define our season and to meet our objective of finishing fourth in the Constructors' Championship. We've defended it since Spain, and now we have to see it through to Abu Dhabi. We set high standards in the first part of the year and that's what we set out to achieve at every race."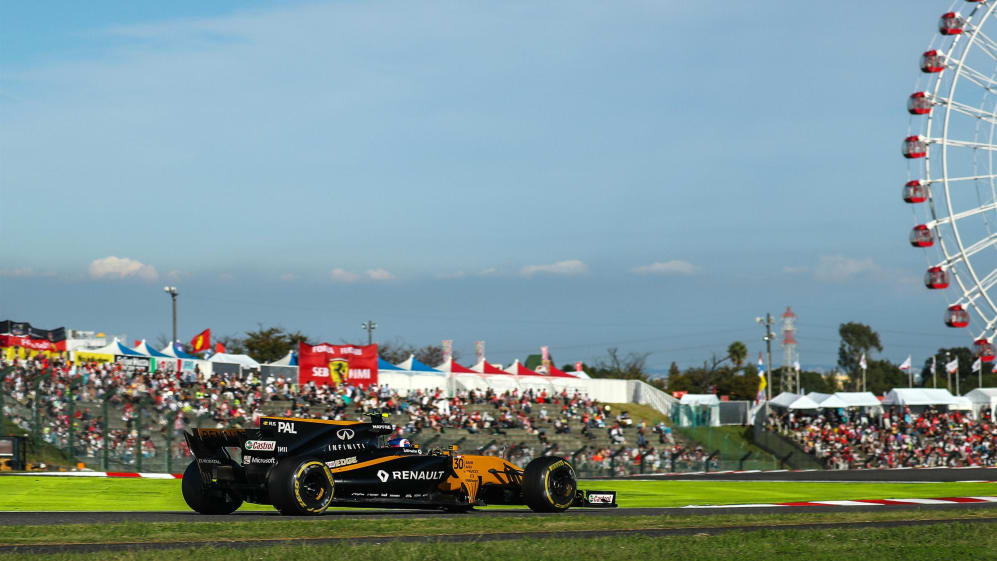 Toro Rosso
Pierre Gasly
"Japan will feel a bit like my second home as I spent so much time there last year, when I was racing in Super Formula with Honda. It was a special season with great memories from the actual racing and also away from the circuits. It's a country I really like for its culture, the mentality of the people and the way they think.
"I think it was very useful working with Honda last year, as I got an understanding of how they go about things, which is proving useful to me this season. Going back there as a Formula 1 driver and with Honda is something I can't wait to experience. We have a busy schedule visiting various Honda facilities before we get to Suzuka, which will be interesting. I hope we can go well there to thank all the Japanese fans for their support.
"I loved racing at Suzuka, it's one of the great tracks. The first section in particular with the run of "Esses" is a fantastic challenge, one of the best bits of track we race on all year. It's very fast and you can really test the limits of the car. It will also be emotional for me, returning there after what happened to Jules (Bianchi). Whenever I go to Suzuka, I always go and visit the spot where he had his accident."
Brendon Hartley
"Suzuka is definitely one of the highlights on the calendar and everyone in Formula 1 talks about the track, especially the high speed sector 1, where you really push these modern Formula 1 cars to their limit and I expect this sector will be the place where the current cars feel the most impressive. In the past, I've driven Suzuka on F1 simulators and I did so again a few weeks ago in preparation for this race, which will be the first time I actually drive the track.
"I have raced four times in Japan in the World Endurance Championship, but it's always been at the Fuji circuit. I had some success there, with one win and a couple of third places and I always enjoyed experiencing the passion of the Japanese fans. I'm expecting a huge amount of support in Suzuka for Honda and Toro Rosso. I'm looking forward to it, because I always enjoy spending time in Japan; I love the food and the culture and hanging out with the people there.
"We're heading to Japan immediately after Sochi, with a busy schedule of visiting Honda's F1 facility in Sakura, as well as other factories. Being Honda powered, it will be an important race for us and I hope we can put on a good show and deliver some points for the Japanese fans and the all the Honda guys."
Toyoharu Tanabe, Technical Director, Honda F1
"For the first time in the history of this race, Honda is the title sponsor of the Japanese Grand Prix. It is also a special anniversary, as we celebrate the 30th time the race has been held at Suzuka, dating back to the first one in 1987.
"Suzuka is a great favorite with the drivers who enjoy its many challenges: the esses in sector 1, the high speed 130 R and it is also unique on the F1 calendar in having a figure of eight layout, with the track crossing over itself with a flyover. From the PU point of view, it is technically challenging, with a sequence of mid-speed corners, where good driveability is a key factor when it comes to how we set-up the PU.
"This will be our first home race as Red Bull Toro Rosso Honda and the two drivers have had a very busy time since arriving in Japan, visiting several Honda factories. We plan to run the latest specification PU, which we used on Friday in Sochi, so we hope we can have a really strong race in front of our home fans."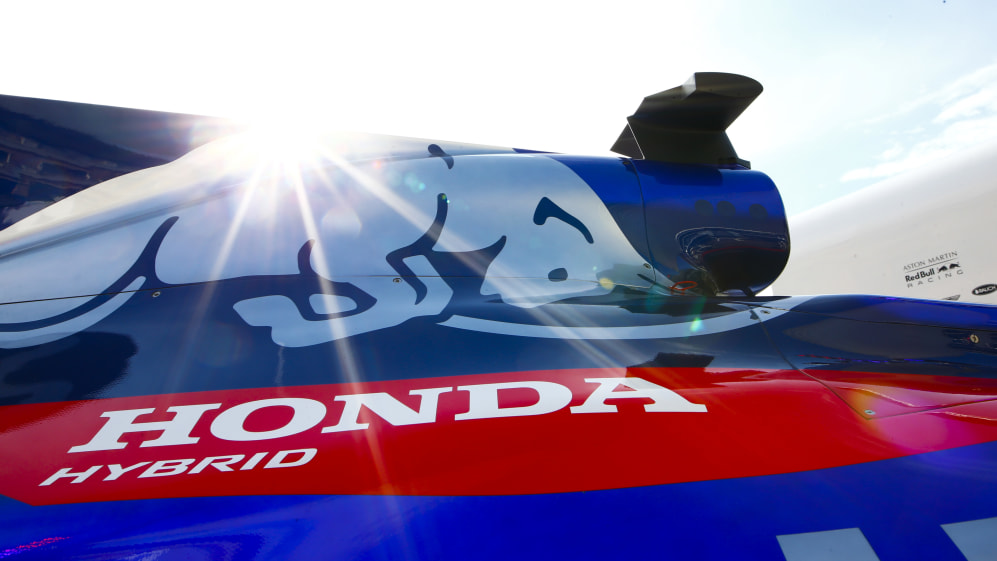 Williams
Lance Stroll
"I love Suzuka, it is one of my favourites on the calendar. I am really looking forward to going there. It has got a great flow with high speed corners, low speed corners and braking zones. I would say sector one is probably the best sector as when the car is working well, and you get in the rhythm, the feeling is amazing.
"It is a demanding track, mentally and physically. I am just going to enjoy the beautiful circuit that I get to drive on and get the most out of the car and myself. The Japanese fans are great, they love Formula One's history and you can really feel the energy there in Suzuka."
Sergey Sirotkin
"Japan is a very special race as we all know. I've been to Suzuka but I haven't driven there. The track is mega and out of all the ones I've yet to drive, this is the one I'm looking forward to driving the most. Japan is a very special country with a very special atmosphere."
Paddy Lowe, Chief Technical Officer
"Straight from Russia, we head to Japan and the Suzuka circuit. It is a race that we love as the enthusiasm from the Japanese fans is incredible. The circuit is also one the greatest, with a huge heritage in Formula One as one of the true classic tracks. It has many overtaking opportunities, but little run off, so whilst being one of the more challenging circuits, it can produce some exciting racing. It has a unique figure of eight layout and requires great driver skill to get right."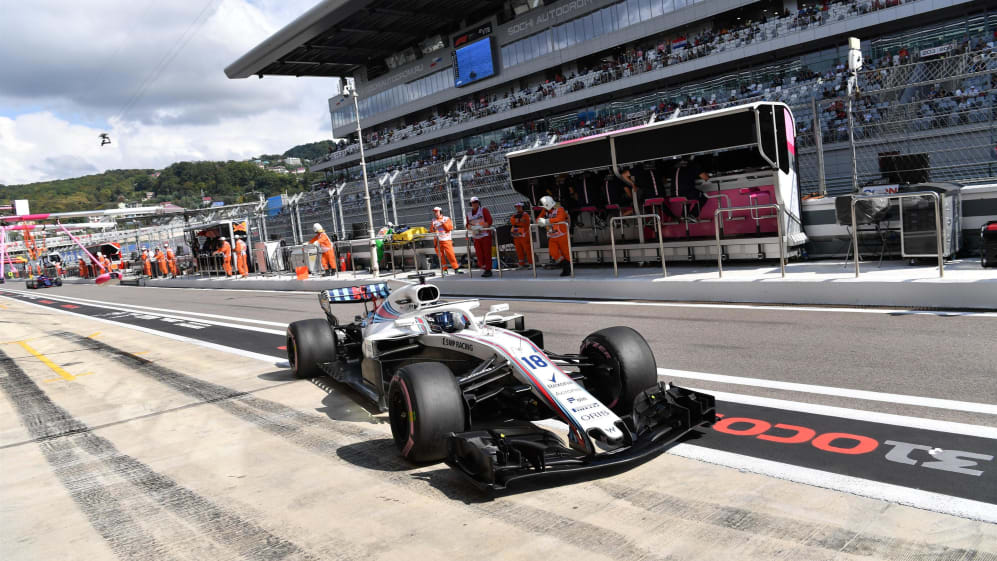 Sauber
Marcus Ericsson
"I am really looking forward to our next race in Japan. The Suzuka circuit is my favourite one, and I have always been strong there. The fans are very enthusiastic and it is great to have their support while driving. We have a strong package going into the weekend and should be quite competitive there, so I hope that we will be able to see some good results and score more points."
Charles Leclerc
"It will be my first time driving on the Suzuka Circuit. It is one of the most renowned circuits there is, and I am looking forward to discovering its challenges very much. It is a very technical track, and quite demanding in terms of the corners it features. After a positive weekend in Russia, we are motivated to extract the most out of our potential in the upcoming weekends, and I look forward to being back in the car in Japan."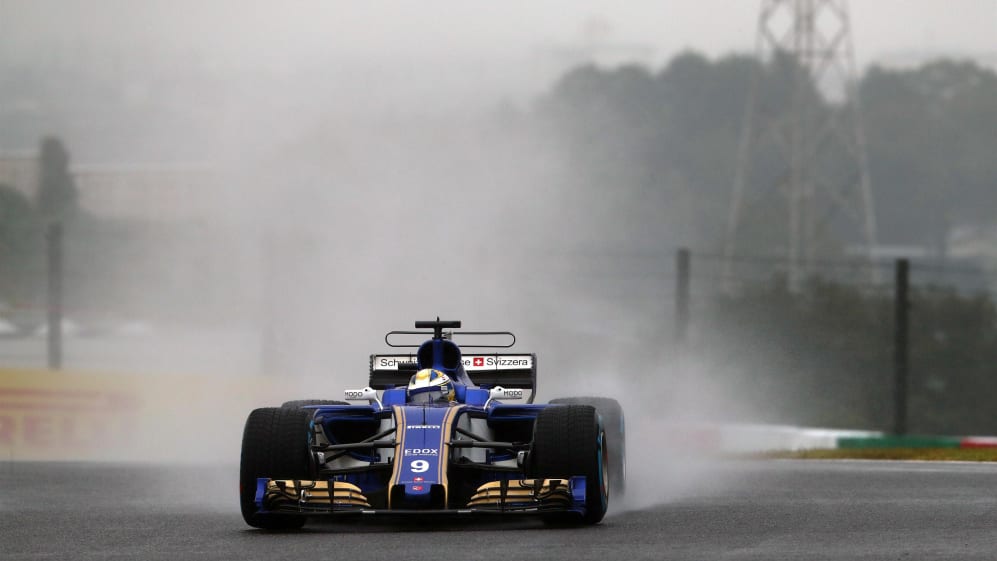 Mercedes
Toto Wolff, Team Principal
"We left Sochi with a bigger lead in both championships. But we know that doesn't mean anything because our fight with Ferrari is far from being over. We can take nothing for granted and we will stay at maximum attack on every front in the next races. The battle with Ferrari remains extremely close, as was underlined by Sebastian's pace on Sunday and the pressure he put us under. Lewis was in Brackley this week and is hungry, focussed and completely determined to succeed: it has been great to see the power he has brought to this championship, and how he has taken it to the next level since the summer break.
"Suzuka will be another challenging weekend for us – we will need the very best from our team, our car and our drivers to come out on top. It's a track that shows some similarities to Silverstone, where we didn't perform as strongly this year as we had done in previous seasons. So we're going to Japan knowing that we all have to be at our very best if we want to claim the win."
McLaren
Fernando Alonso
"I love Suzuka – it's one of the best tracks of the year. I've had some great memories there – 2006 is a personal highlight – and I love spending time in Japan. This year I'll finally be able to get used to the time zone, as I'll be there for two weeks, one week in Suzuka and one in Fuji. I'm looking forward to it and also to visiting Tokyo, where I'll try to spend as many days as possible between racing.
"The fans are the most incredible thing about Suzuka. They are amazing, even from Thursday when we have our media day and we go to the grandstands for the autograph signing, we see so many fans. They're at the hotel, the train station – everywhere we go there are a lot of passionate Japanese fans.
"Equally, it wouldn't be fair to say it's only the fans that make the circuit so special. It's great because it's very demanding, and perfect for Formula 1 cars. You can use all the potential of these cars and their aerodynamic performance as they match perfectly with the corners at Suzuka. The first sector is quite impressive, and when everything works well and you're confident in the car you can really push through the Esses. The g-forces and the feelings you get when you race there are quite amazing. As drivers, we love the speed – even when it's flat-out it's still enjoyable."
Stoffel Vandoorne
"In terms of the pure satisfaction of driving a Formula 1 car, I think Suzuka is up there as one of the greatest circuits in the world.
"Of course, as a Belgian driver, I'd always put Spa-Francorchamps up there too, but Suzuka is just as much fun – and it's probably a more difficult place to master than Spa.
"It's one of those places which doesn't just have a single, unique corner, or characteristic: the first-sector Esses are hugely challenging; the Degners are extremely fast and unforgiving; and Spoon is a real, old-school corner that constantly invites over-commitment. Every lap requires you to raise your game.
"And the whole Japanese Grand Prix experience is always surreal and fantastic. I learnt from my season in Super Formula that the Japanese fans are super-passionate about motorsport, and the Suzuka weekend just overflows with positivity and fun. I'm really looking forward to it."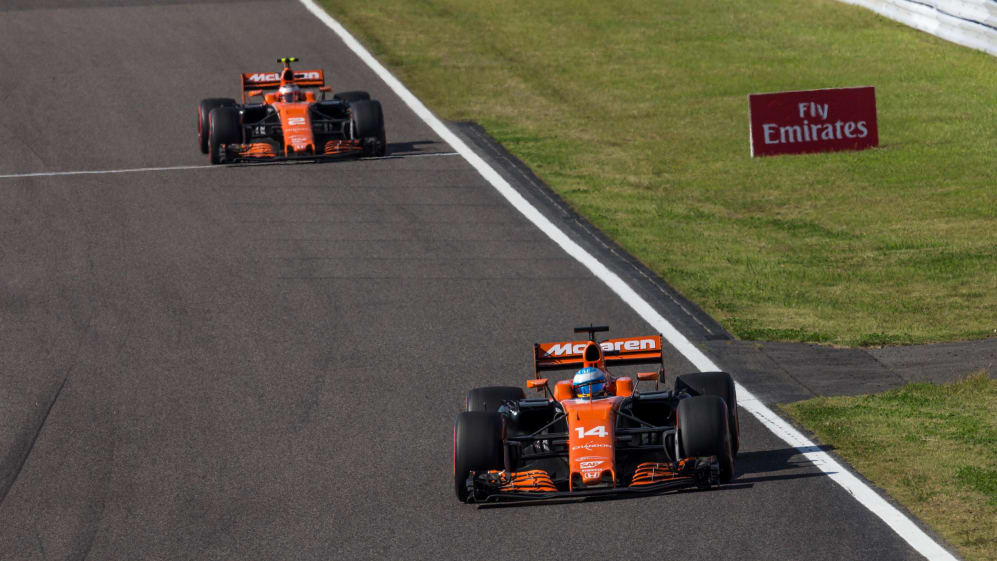 Haas
Romain Grosjean
"Sochi is a particular racetrack – not one of my favourites. Suzuka is definitely my favourite. I always look forward to going there.
"It's always difficult to say exactly why. I think it's the flow, the corners, the high-speed nature of the track. There's a risk, as well, with all the gravel and the narrow parts of the circuit. Overall though, it's not one thing, and sometimes you don't know why you like something, you just do.
"It's one of those tracks where you need quite a lot of downforce and a really good car in the high-speed corners. There are some important low-speed ones, as well. It's about getting the right confidence in being able to push to the limit in those tricky sector-one turns. It's not an easy track to set up the car, but definitely a really good one to be on.
"We want to do well everywhere. We're going to fight as hard as we can everywhere to get those points and try to beat Renault."
Kevin Magnussen
"[Suzuka] is just a great circuit. It's extremely fast, and you have the section in sector one with all the esses – that feels amazing going through there in a Formula One car. You have the fastest corner in the world, as well in 130R. It's a real driver's track with high-speed corners where you need to really push the car."
Guenther Steiner, Team Principal
"I think [Suzuka] is very special. If you are a fan at Suzuka, you are a diehard fan. They will be lining up outside. It's quite amazing how much they love it. I think a lot of people look forward to it because it's so different from anywhere else.
"You need to be a brave man around Suzuka. You're at high speed and when you go off, sometimes it's not a soft landing. You need to be brave, but you also need to be very technical to set the car up. Suzuka is definitely a track that tests driver skill."