Feature
Jolyon Palmer's Analysis: Singapore and the art of undercutting
Sebastian Vettel may have been spraying the champagne in Singapore, but his race win left a number of his rivals gritting their teeth at an opportunity missed. Here, ex-Renault F1 driver Jolyon Palmer breaks down the three main pit strategies available to an F1 driver, and explains how Vettel and his engineers played the undercut to perfection at the Marina Bay Street Circuit.
There are three main options in race strategy, provided it is a one stop race and everyone starts on the same tyres, as has been the case often this year at the front.
- Undercut
- Overcut
- Go long
The undercut is important at circuits where there is high degradation, track position is important and overtaking is difficult. The undercut means that a driver pits before his rivals, puts on fresh tyres for a lap or more and uses their subsequent clean air to pump in an out lap or more of fast times, ensuring they emerge ahead once their rival pits, having been lapping slower on used tyres.
READ MORE: Toto Wolff says Vettel/Leclerc relationship has 'potential for rivalry and escalation'
The overcut is a strategy where you wait for your rival to pit and then pit a lap or more later. This is a strategy rarely seen in modern Formula 1 as Pirelli tyres are typically higher degrading, and the faster driver is usually the one who pits onto fresh rubber. However on circuits with low degradation and cool temperatures – which makes the warm up of fresh tyres more difficult – the overcut can be used. Effectively this is putting in a really good in lap, whilst your rival struggles to get up to speed on his out lap, meaning you emerge in front.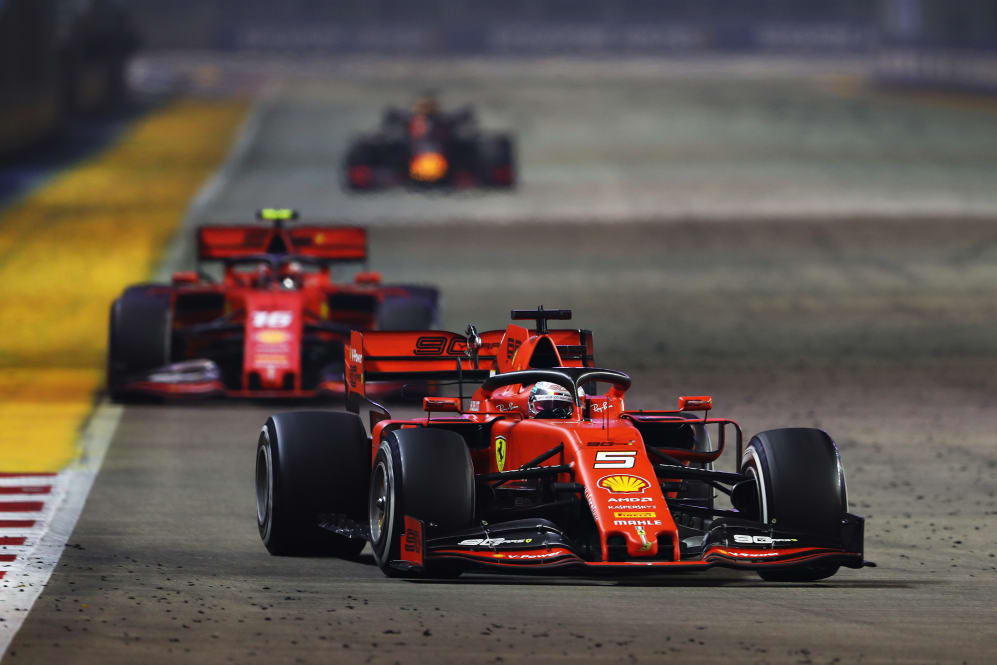 Typically for the undercut or overcut, the following driver must be within striking range at the time of the first pit stop. This varies from track to track, but is typically within two seconds.
The 'go long' strategy is where a driver sees his rival pit, and instead of trying the immediate overcut, they wait and continue to drive around at a reduced pace, knowing that once they pit they won't have track position, but will have a decent tyre advantage, thus more pace for the remainder of the race. This is particularly useful on circuits that are medium to high degradation, and circuits where it is possible to overtake easily. It is also dependent on losing relatively few positions to early stoppers.
Why the undercut is tailor-made for Singapore
In Singapore, the circuit characteristics are very much suited to the undercut. The track is tight and twisty and overtaking is at a premium, particularly for those on the same tyre strategy, as we saw at the weekend.
That meant the undercut was bound to have a strong effect, particularly because Charles Leclerc was managing the soft tyres he'd started on at the head of the field. Because of that, the gaps between the cars were kept tight and the pace was low as well, increasing the potential advantage of being unleashed into clear air with the undercut.
Vettel was lapping a massive four seconds quicker than Leclerc at the head of the field
On Lap 19, Ferrari took the plunge with Vettel, at the same time as Red Bull pitted Max Verstappen.
This allowed Vettel one clear lap of pace, on new hard tyres. He used this to his advantage, lapping a massive four seconds quicker than Leclerc at the head of the field to lead the race once his team mate had pitted on the following lap.
How had he been able to lap so quickly?
Well he had the advantage of new tyres. But even more crucially in this case, he did it because Leclerc wasn't warned about the threat of Vettel, and therefore didn't up his pace.
As he was just managing the pace early on, Leclerc would have had some life in his tyres – proven by the fact that Hamilton could go nearly 2.5 seconds quicker once Leclerc pitted.
It's highly unlikely that Leclerc was struggling that much (with no obvious signs of sliding or locking up) that he couldn't have found between half a second and a second to stay ahead of Vettel had he been warned, and that was the source of much of Leclerc's post-race frustration.
But this lack of communication, meant he didn't raise his pace, and subsequently held Hamilton up as well, meaning Vettel jumped to the lead using the undercut to perfection.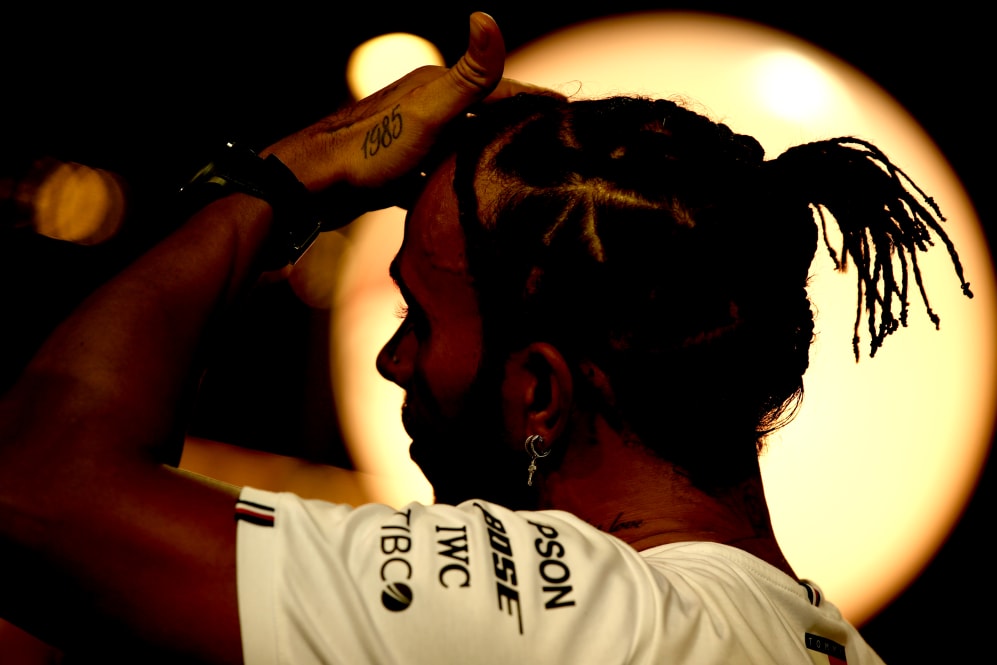 'Mercedes were caught napping'
With the undercut clearly being advantageous in Singapore, the top teams should have been watching like a hawk for a gap to open up to pit their drivers, but it was Mercedes who were caught napping the most.
If they had pitted Hamilton when Ferrari and Red Bull called their drivers in, then Hamilton wouldn't have been jumped by Vettel, and would instead have jumped Leclerc to lead – and surely win – the race.
Instead, Mercedes opted for the go long strategy. This has been a preferred option for them, and they've used it well in Canada, Hungary, Spa and even Monza with Valtteri Bottas.
The three late Safety Car periods allowed the Ferraris' tyres to breathe
It didn't work in Singapore, though, because the nature of the circuit is very different to those others, and unlike at the other races, they gave up track position to have a tyre advantage – track position they could never make back around the twisty streets.
On top of this, three late Safety Car periods allowed the Ferraris' tyres to breathe, and reduce the amount of stress they had to take, and therefore limited their degradation at the end of the Grand Prix. Hamilton had spoken all week about the importance of the undercut in Singapore, yet his team failed to implement it and that was a source of his post-race frustration.
So, understandable frustrations for Hamilton and for Leclerc – but in all of this, it was Vettel who came out on top in a race that was decided on the pit wall.