Feature
Jolyon Palmer's insight: How to tread the fine line between pushing and crashing in testing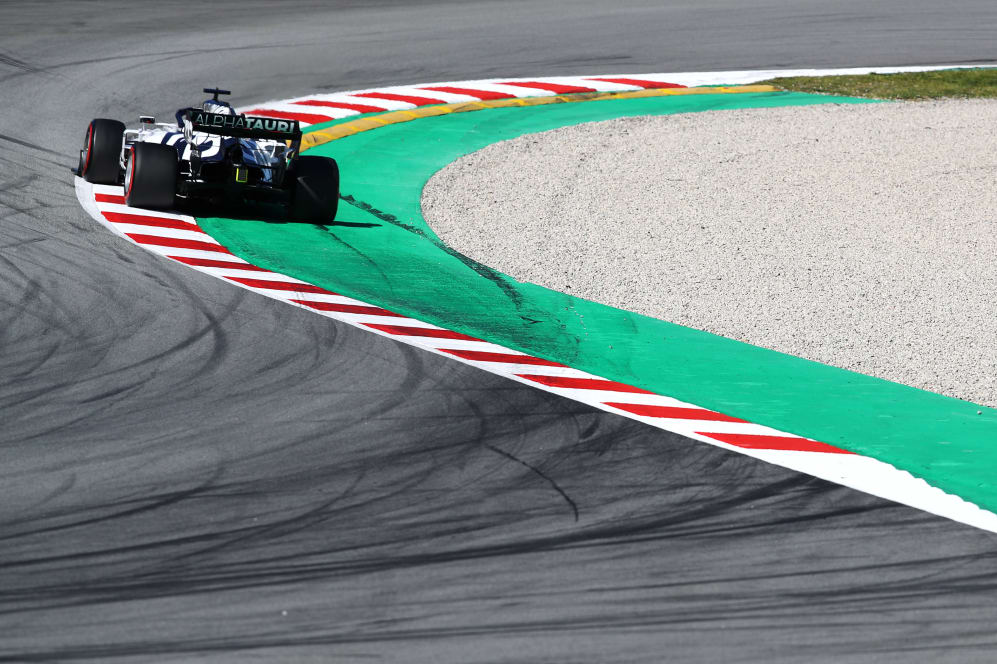 As 1978 world champion Mario Andretti once said: "If everything seems under control, you're just not going fast enough." But how does an F1 driver strike the balance at pre-season testing between finding out exactly how fast their new car can go – and not stuffing it into the wall? Former Renault racer Jolyon Palmer gives us the skinny…
It's crucial to push an F1 car to its limits in testing. If you're driving the car at 90%, you won't feel what it's like on the edge, and you won't feel the limit of what's stopping you from going quicker.
Yes, certain runs are about data gathering. The team will put aero rakes on the car, usually first thing in the morning, and it's not about the lap times, it's about doing constant speed runs and making sure all the systems are working. But that only lasts for a maximum of 10 laps… and then you're pushing.
READ MORE: What does a driver actually do at testing? Jolyon Palmer reveals all
Although it may not always look like it from the lap times, a driver is nearly always pushing in testing. Even when there's 50kgs of fuel in the car, the engine power's down, they're not using DRS and they're running three seconds off the pace, the drivers are still absolutely flat-out relative to the level of performance their car has at that time. They have to be, to feel the limitations of the car with balance, with kerb riding, with driveability and all those kinds of things.
READ MORE: Rob Smedley on how Test 2 differs from Test 1
'If you don't crash, you're not pushing the limits'
Obviously when you're maxing out the performance of a Formula 1 car, crashes are inevitable. It's completely normal to crash. All drivers – even Lewis Hamilton, and the sport's other great champions – do it. If you don't, you're not pushing the limits, and occasionally it happens.
But crashing in pre-season is the most frowned upon time – apart from during a race – to do it, because you only have one car and the team is usually very limited on parts. So as a driver, you just know it's an unwritten rule of pre-season testing: don't crash.
Thankfully I never did it during my career, but I can imagine there's few worse feelings for an F1 driver than crashing in pre-season testing, because everyone has worked so hard to get the car out there in the first place.
The design of a new F1 car is always pushed until the last possible minute, which is why sometimes teams are tight to even get a car to Barcelona. New parts will be coming throughout a test, but usually you'll only get one of them at a time – so if you get a shiny new front wing and then damage it straight away, it means all of that work that went into getting it ready and getting it to Barcelona has been for nothing.
READ MORE: What happens when testing goes badly wrong
It happened a couple of years ago to Daniil Kvyat. He'd just joined Red Bull and on his first morning, he damaged a new front wing. He ended up doing 15-odd laps with no front wing, and then Red Bull decided to call it a day because it was pointless.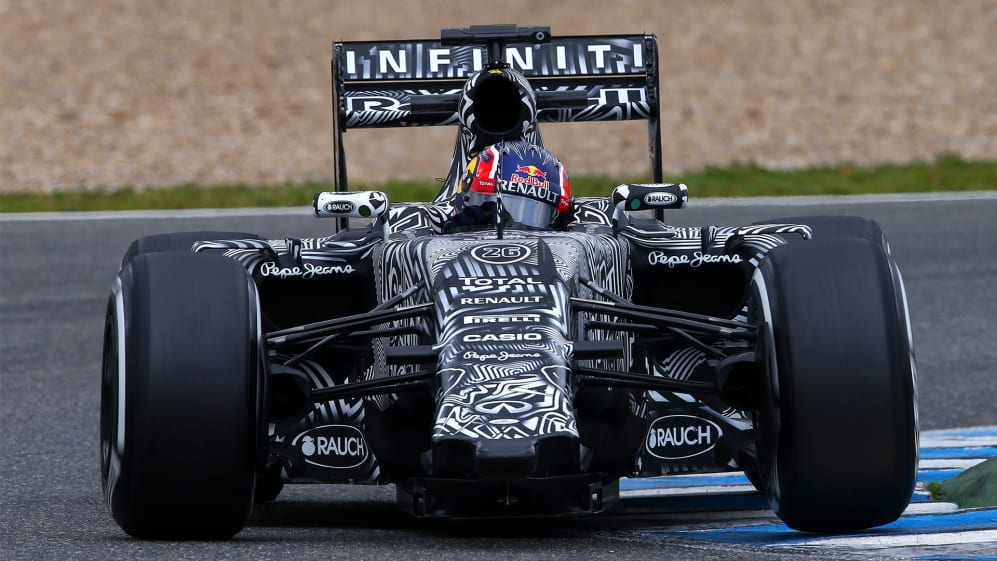 That's the risk basically. You need to push, because if you don't, you don't really learn the true feeling of the car – or in Kvyat's case, the feeling of that front wing. But if you crash, then it's the worst-case scenario, and it's up to the skill of the driver to be pushing without crashing – which can mean pushing up to, or over, the limit in the corners which are a bit more forgiving. That's why at Barcelona, you'll often see spins at Turn 13, or lock-ups and mistakes going into the braking zone at Turn 10.
READ MORE: Jolyon Palmer on how to deal with a difficult new car at testing
'One error of judgement can put the team on the back foot'
Undoubtedly the hardest thing for any driver when they crash in pre-season testing is having to face their team afterwards. They'll have spent so much time going through their run plan, looking at all the numbers, discussing all the new parts and everything they wanted to achieve during the day. And then completely by mistake, in one error of judgement – say, a missed braking point – the driver has put the team on the back foot. It's not great.
If Lewis Hamilton crashes, he'll probably enjoy a bit more leeway from the team
But then on top of that, having to face the media asking about the crash won't be much fun either – although that also depends on who the driver is and where they are in their career.
If you're a rookie going into your first season, or a driver in their first test with a new team – like when Pierre Gasly crashed for Red Bull in pre-season testing in 2019 – that would weigh on your mind a bit more. But if you're Lewis Hamilton and you've got six World Championships and you crash – it's still not good, but he'll probably enjoy a bit more leeway from the team.
WATCH: What does Mercedes' 'DAS' steering wheel do? – Jolyon Palmer's Insight