Kubica: Monaco highlights Williams' weaknesses more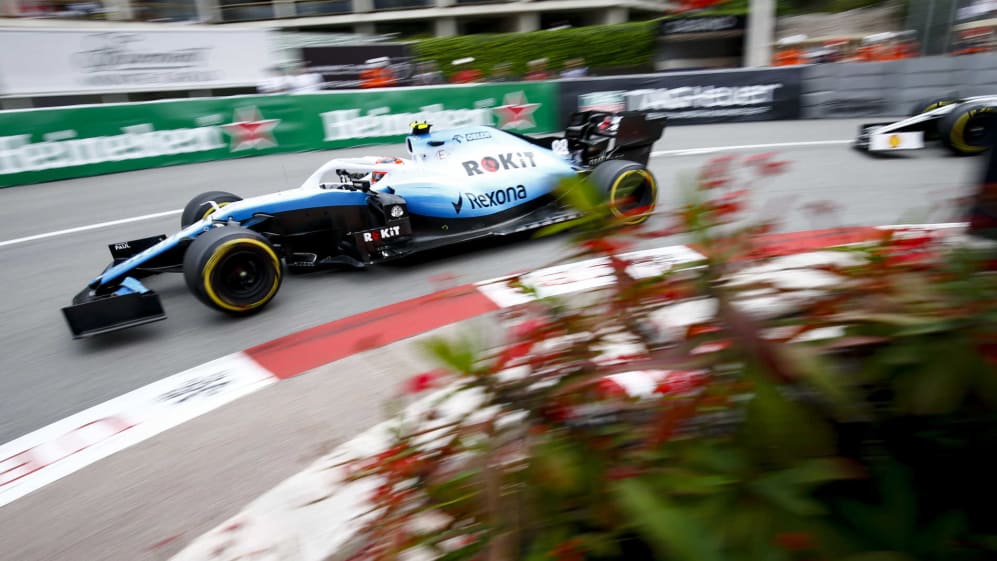 It's no secret that Williams have the slowest car on the grid right now – and unfortunately that's only likely to become more apparent over the Monaco weekend, according to driver Robert Kubica.
Thursday's second practice session around the tight Monte Carlo streets saw Kubica finish last in the times, over four seconds off Lewis Hamilton's leading pace, with both Williams more than two seconds behind their nearest rivals.
Kubica did not seem surprised.
"Of course with the lack of grip we are having, and struggling with general downforce and general grip of the car, Monaco is not the easiest place to drive," said the Pole, whose last Grand Prix here was in 2010.
"So unfortunately the feeling is not great, which was predicted. Always you hope for a good surprise, but there are no miracles when you lack general grip - in Monaco it's highlighted even more, making it even more difficult to push the car and to have enough confidence to be able to squeeze something from driving."
It's a stark contrast to Kubica's last Monaco outing, when he started on the front row for Renault before going on to finish third – his second podium in the Principality after finishing runner-up with BMW Sauber in 2008.
"The positive [today] was probably that after nine years that I haven't been here, I jump into the car and the opening laps were not too bad," added Kubica of his return. "But you have to have the tools to push and try to go quicker and quicker. We lack grip and it's really, really difficult."
Kubica's fear now is that as the weekend progresses, the track continues to rubber in, and rivals find additional speed, Williams could find themselves ever further adrift of their competition.
"The more the pace will pick up, it's even more difficult for us, because you don't have confidence and the car is difficult to keep on track. So you have to balance it between the risk and keeping it tidy and steady."
That, at least, was what both Williams drivers achieved on Thursday, with Kubica and team mate George Russell both coming through the two 90-minute sessions with their cars unscathed.