Lack of tow was 'costly' says Perez as he looks to take second straight win at Baku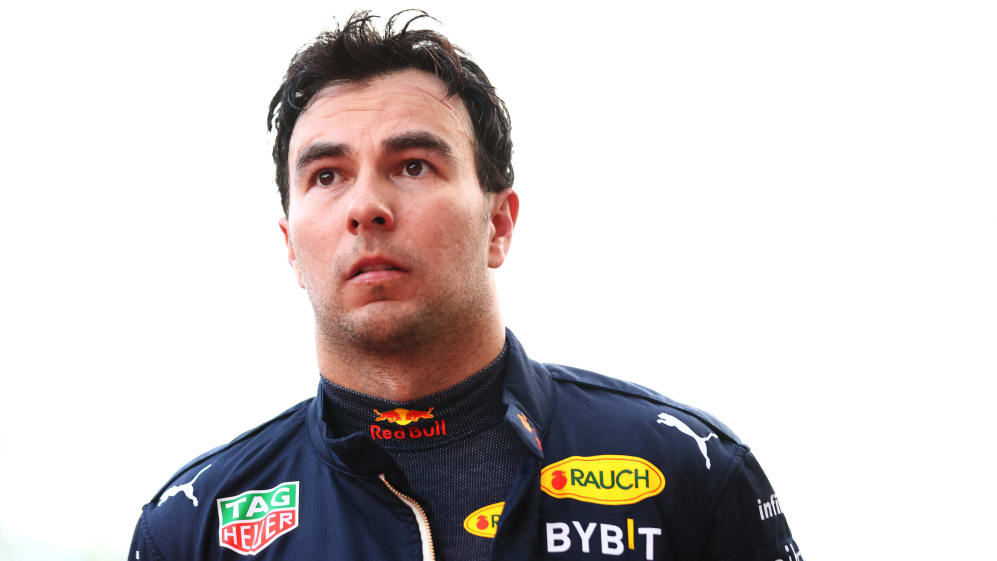 Sergio Perez said a "miscommunication" cost him time as he qualified second for the 2022 Azerbaijan Grand Prix – while team mate Max Verstappen said he would "stay calm" hunting for the win from third on the grid.
Perez and Verstappen emerged from the pits at different times in Q3, costing both Red Bull drivers a valuable slipstream on Baku's long straight. The Mexican driver, who is 15 points behind Verstappen after winning at Monaco, explained what happened as he ended up 0.282s off pole position.
"I need to speak back to the guys. The car wouldn't turn on, so I think there was a miscommunication. We just lost too many seconds and got all in a bit of a rush because it was tough getting there to make the lap.
READ MORE: Leclerc blazes to Baku pole as Perez joins him on the front row in Azerbaijan Grand Prix qualifying
"I think when you look back at it… to gain three-tenths is probably too much – probably realistically I don't think pole was achievable today but certainly we could have been quite a bit closer – but I was on my own and that seemed to be quite costly here, especially on the back straight, not having a tow from the cars ahead.
"I could just see my delta, losing lap time through it. Basically, through all the straights I was losing quite a bit of time. But P2, we can still race from here, we should be strong tomorrow in the race and hopefully we can keep Charles [Leclerc] under pressure."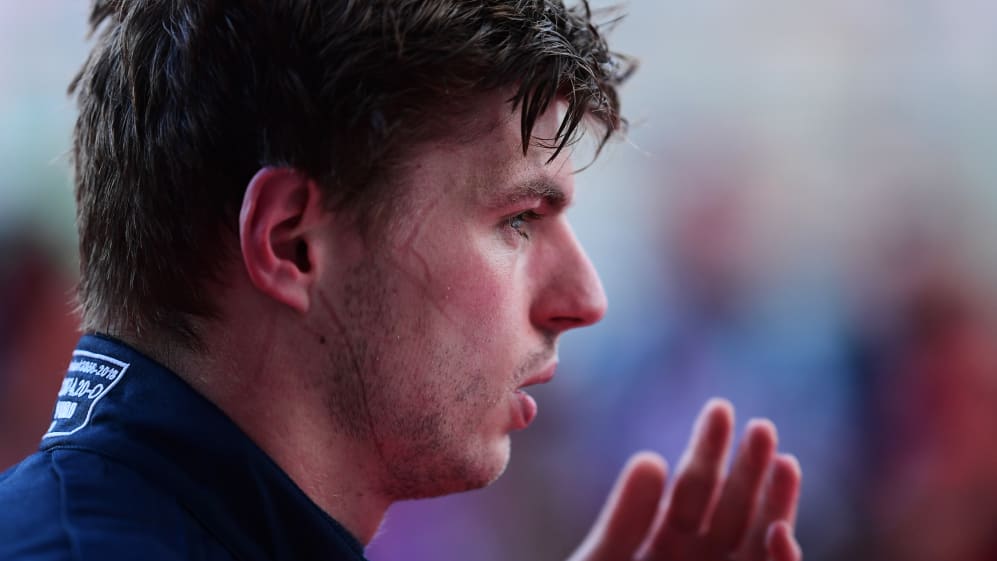 Perez won the 2021 Azerbaijan Grand Prix when Verstappen retired with a tyre issue, and a win this time around would take the newly re-signed Red Bull driver closer to the top of the standings.
As for Verstappen, he still has a shot at making up for last year's disappointment having qualified third – but said he wasn't as comfortable with the RB18 around Baku.
READ MORE: 'I just want to finish the job' – Leclerc looking to finally capitalise from pole in Azerbaijan
"To be honest, it was consistently a bit off, so a bit tricky to finally gain a good balance front to rear throughout the weekend, qualifying and basically, that just continued every session the same, until the [chequered] flag.
"The plan is of course as a team to optimise the result, so that's what we'll try to do. The run to Turn 1 is super-short so there's not a lot you can do there, but... it's a long race. Baku has shown that a lot of things happen, and we need to stay calm and focus on having a good race car.
"A lot of things can happen, but you also need to be quick in the corners, of course, it's not only the straights. So, we'll find out tomorrow."
Team Principal Christian Horner, meanwhile, backed his drivers to take the fight to Ferrari on Sunday, saying: "I thought before quali that it was going to be very tight. I felt that over a single lap Ferrari had the edge. But I think we've shown so far this year on a Sunday we have a good and competitive race car, and on a track that you can overtake at, hopefully we can give them a hard time tomorrow.
FACTS AND STATS: Leclerc the first to grab multiple poles in Baku, as he eclipses Verstappen's P1 tally
"I think they just had the upper hand over a single lap. So, we focus more on tomorrow than today; we're second and third, we've seen this year some great racing from ourselves and Ferrari, and I think this year's cars have demonstrated that you can follow a little closer and you can overtake, so we'll be hoping to make use of that tomorrow."