Lando Norris and Carlos Sainz take pay cut as McLaren put some staff on furlough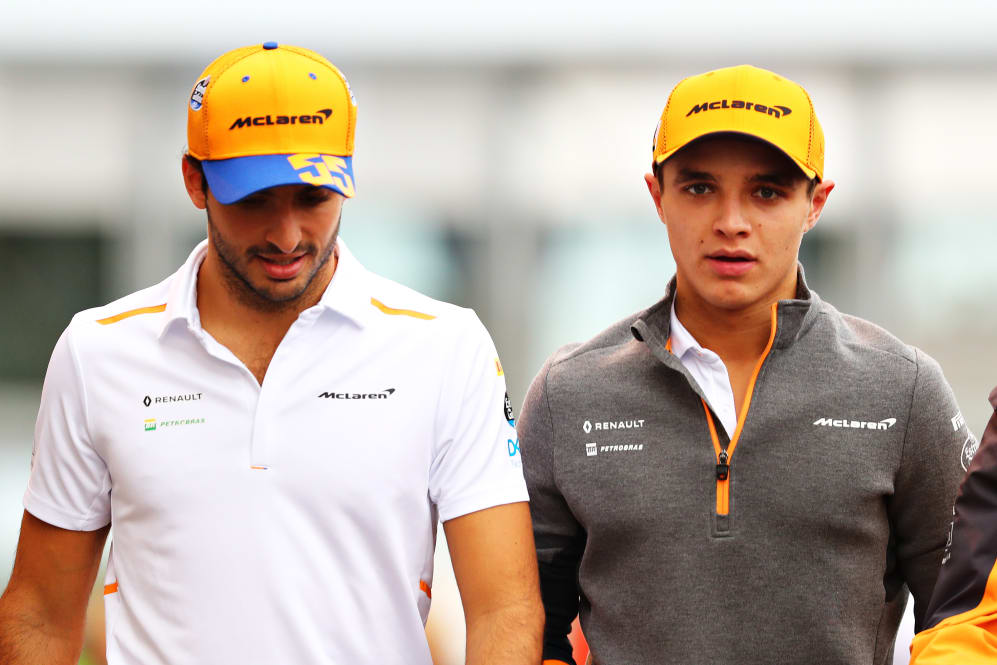 McLaren are the first Formula 1 team to put some of their staff on furlough, meaning they must take an enforced absence from work due to the impact of the coronavirus pandemic, while drivers Carlos Sainz and Lando Norris have taken a voluntary pay cut.
The salary reduction will affect all employees who remain at work, including CEO Zak Brown and senior management as the iconic British team move to protect jobs.
READ MORE: F1 and coronavirus FAQ – everything you need to know
In a statement, McLaren said: "The McLaren Group is temporarily furloughing a number of employees as part of wider cost-cutting measures due to the impact of the Covid-19 pandemic on its business.
"These measures are focused on protecting jobs in the short-term to ensure our employees return to full-time work as the economy recovers."