Feature
The inside story on the making of Netflix's Formula 1: Drive to Survive blockbuster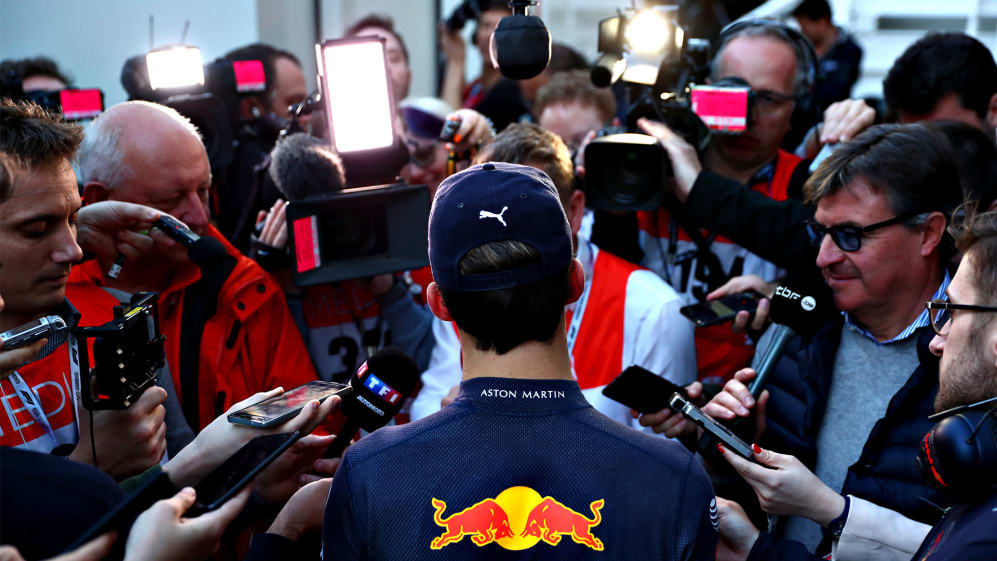 Netflix's Formula 1: Drive To Survive series has beamed the sport of F1 into the homes of a whole new audience, with viewers watching enraptured as the show's cameras delved deep into the inner sanctums of the paddock's 10 teams.
Following a successful return for the series in February of this year, we spoke to Box to Box Films' Paul Martin, one of Drive To Survive's Executive Producers, to get a candid insight into the making of the show.
Read on to find out what Lewis Hamilton was really like to work with, the darkest moment of the programme's production so far, and why meeting Guenther Steiner was key to making Formula 1: Drive To Survive a success...
READ MORE: 5 of our favourite moments from Netflix's Formula 1: Drive to Survive Season 2
HOW DRIVE TO SURVIVE CAME TO BE
According to Martin, the 'godfather' of Drive To Survive was F1's former Managing Director of Commercial Operations, Sean Bratches.
"There was an idea about whether it would be possible to do a behind the scenes with just one Formula 1 team across the season. Sean really liked the idea, but just felt like he wanted to do something that was bigger, that focused on as many of the teams as possible, that was going to show Formula 1 in a completely different light and introduce it to a completely different fan."
Martin's business partner in Box to Box Films is James Gay-Rees. If you recognise the name, that's because Gay-Rees produced Senna, and he also worked with Martin on an observational documentary about footballing megastar Cristiano Ronaldo. Both those projects, says Martin, helped them get the gig.
"I think Sean and Ian Holmes [F1's Director of Media Rights] felt comfortable with us because of our background.
"Sean was like, 'Look, I'm talking to all the platforms, I want to make a deal and if I do, would you guys be interested in producing it?' It was one of those conversations that you're never quite sure if you're ever going to hear from them again! But two or three months after that, we got a call from Sean and Ian saying, 'We're going to do this thing, we're not quite sure what it is but we'd love you guys to produce it.' That was around Brazil 2017.
"After that, it moved really quickly. We went down to the Brazilian and Abu Dhabi Grands Prix in 2017 and literally knew no one in the paddock bar Ian and [Red Bull Team Principal] Christian Horner. Over the course of those two races, we met all the teams, talked to all the team principals."
Wheels were in motion…
WATCH: Lando Norris and Carlos Sainz's favourite moments from Formula 1: Drive To Survive Season 2
THE IMPACT OF SEASON 1
With a deal done, Box to Box Films set about following the 2018 season, becoming totally embedded within the sport, a process Martin – who confesses during our conversation that he's not an F1 fanatic by any stretch – admits was daunting.
"That first season, there were definitely times where we thought we'd bitten off more than we could chew. Particularly in those early days, we really didn't have a clue what the shape of the show would be, how difficult it was going to be, whether we could even do it, and how much the teams would buy into it.
"But one of the meetings we'd had in Abu Dhabi had been with [Haas Team Principal] Guenther Steiner, and literally within the first two minutes of talking with him, both James and I were like, 'Well, that guy's a character!' There was just a feeling the moment we met him that if people were willing to talk about the sport and be as honest as this guy, then actually we could end up with a pretty phenomenal show…"
READ MORE: 5 of our favourite moments from Season 1 of Formula 1: Drive To Survive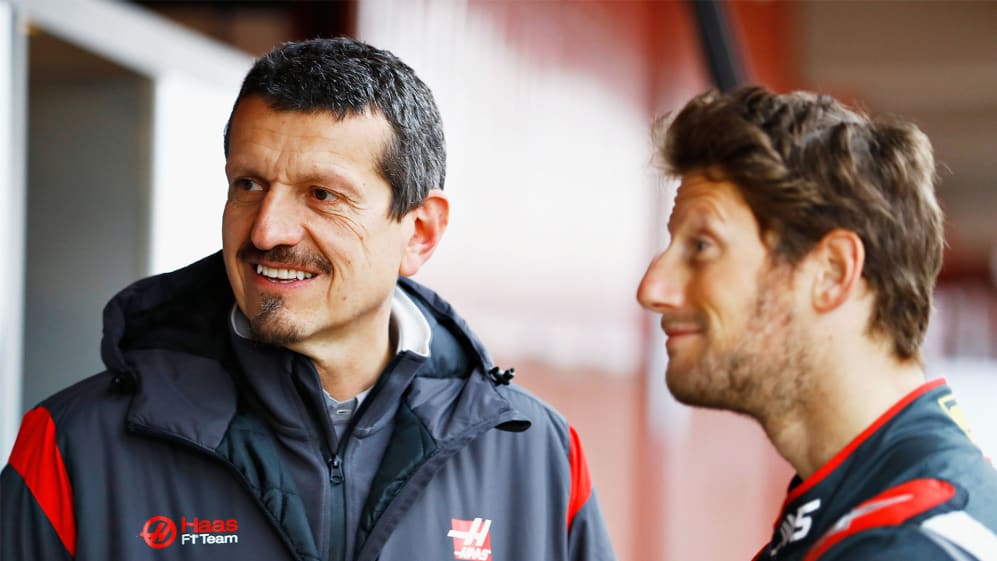 With Season 1 recorded, produced and delivered to Netflix, Martin and his team now had to sit back and wait to see what fans thought – which proved to be a daunting prospect...
"The first season was hard because we had no idea what people's feedback was going to be. We had no idea if hardcore fans were going to see it and say you've dumbed it down too much, or if new fans were just going to find it totally impenetrable.
"But I remember touching down in Australia in 2019 just after the series had come out and hearing stories about Guenther being mobbed by fans and Carlos Sainz's cousin [his manager, Carlos Onoro Sainz, who featured in Season 1] being asked for selfies and autographs. I think it was the first time that James and I thought that this was actually something that had managed to penetrate above and beyond just a Formula 1 audience."
AS IT HAPPENED: Watch all the action from the F1 Esports #ChallengeLando event
SHAPING SEASON 2
Season 1 had been brilliantly received. But there were two things missing: Mercedes and Ferrari. That all changed with Season 2, which was recorded during 2019.
"When it came to do Season 2, we managed to get Ferrari and Mercedes on board, which was great. We'd love to have had them in the first series, because we wanted to do a series that featured everyone. But I think in a strange way, it sort of benefitted the other teams that they weren't in it – but it felt right that they came into Season 2.
"Both of them were brilliant to work with. We'd always maintained good relationships with them throughout Season 1, even though they didn't play a part, so actually when they came into it for Season 2, it was a very easy transition. Having them in the series was a great coup for everyone."
Having got Mercedes onboard, though, the start of 2019 didn't suggest that their episode in the series would be anything more than a Silver Arrows love-in, as the team romped to victory in nine out of the first 10 Grands Prix of the season. But then came Hockenheim which, with Mercedes-Benz celebrating their 125th year in motorsport, seemed a natural place for Martin's crew to follow the team. They were glad that they did...
"A lot of this series is down to luck. If you look at the first series, I don't think we could have envisaged Haas' two cars' wheels literally falling off in Australia. There was a time in Season 1 where I honestly thought Daniel Ricciardo was going to stay at Red Bull. I remember getting a phone call from his manager to say, 'Just to let you know, it's about to be announced that we've signed for Renault.' And that dramatically changed the arc of that entire season.
READ MORE: 'I thought I'd have a world title or three by now' – Daniel Ricciardo bears his soul ahead of 2020
"It was the same with Mercedes in Germany. We've been very fortunate to be in the right place at the right time a few times over the last two years and I think that was definitely the case in Hockenheim. It was almost the perfect storm of Lewis not being particularly well, the fact that they dressed up, the special livery – and then to wake up on race day and it be pouring with rain.
"The way the race unfolded – I don't think we or they could have expected that they would feature in the race like that. But at the same time, I never had a conversation with anyone at Mercedes who asked us to take out a frame from that episode."
Fortunately for fans, Mercedes' downfall wasn't the only awkward moment Box to Box's cameras were able to document – with Red Bull's infamous Pierre Gasly/Alex Albon swap also providing some tense on-screen moments.
"That was another real story that unfolded in front of us," says Martin. "You could feel the frustration of Red Bull, and you felt for Gasly. I've had people say to me they totally understand Red Bull's decision, and I've had other people say to me, 'I can't believe that Gasly was treated in the way that he was.'
"But I think we let that kind of play out as it unfolded in front of our eyes. Red Bull wouldn't try to pretend that that saga didn't happen in the way that it did; they took those decisions, it's well documented that they took those decisions, so therefore it plays out in the series. But similar to Mercedes, there was never a conversation with Red Bull about watering it down in any way."
Covering tragedy, broken dreams and redemption
Martin admits that it's hard for him and his team not to get emotionally involved with the subjects they document – with Martin singling out Nico Hulkenberg's pathos-laden downfall at Renault as his favourite episode of Season 2.
"Nico was one of the first people we interviewed for Series 1, and I always found there was a lot going on behind his eyes. His eyes and his expression never lie, despite what he says, and I think in that episode you see it, and I think you really feel for him.
"He knows it's all coming to the point that it gets to, and without knowing it at the time, that German Grand Prix [when Hulkenberg crashed out of a promising fourth place] was so pivotal to everything. So there's something about that episode that I really like, and I think it's to do with Nico."
READ MORE: Why Hulkenberg has no regrets as he bids 'farewell for now' to F1
As shown in that episode, Hulkenberg finds out in the week leading up to the Belgian Grand Prix that he wouldn't be continuing his journey with Renault, as his career as an F1 driver hung in the balance. But graver events that same weekend served to put things in perspective – and gave Season 2 an unexpected, and tragic, twist.
"Covering Anthoine Hubert's accident was an incredibly difficult weekend for everybody. If you've been to enough Formula 1 races, when there's a really bad crash, everyone just instinctively knows. You see that clip in the episode of Lewis seeing the accident on the big screen and you just know from his reaction that he knows it's a bad one.
"It's very difficult at that point because everyone wants to be incredibly respectful to what's happened on the track – and I'm really proud of the way that we portrayed it in the series. We were very conscious about wanting to pay tribute to Anthoine and his relationship with one of our key characters, Pierre Gasly – and we wanted to make sure we did it in a sensitive way, that got across what a difficult moment for everyone in the sport that was."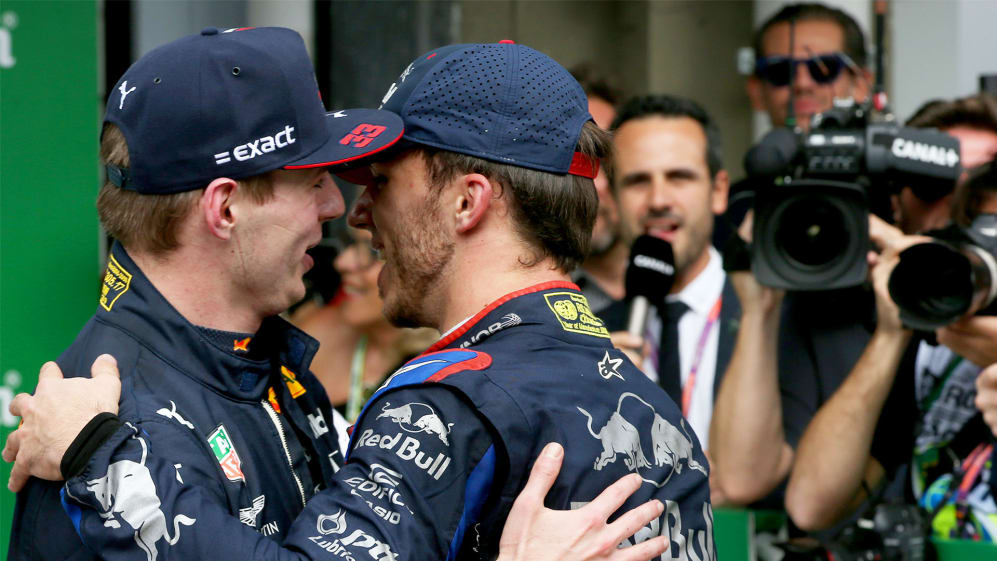 Pierre Gasly and Anthoine Hubert had been best friends since their childhood karting days – and after the emotional ringer that the Frenchman was forced to endure in 2019, Martin admits that Gasly's sensational podium for Toro Rosso at the Brazilian Grand Prix was a lump-in-the-throat moment for both him and his production team.
"I think Pierre's second place in Brazil was the moment I was most pleased we captured in Season 2. Pierre's a lovely guy, and we'd actually spent a lot of time with him in Season 1, even if he didn't necessarily feature massively, so by the end of Season 2, we knew him really well.
"We obviously felt for him with what he'd been through, losing his seat, losing his best friend. So that moment in Brazil where he finished second was incredibly emotional for us on the ground, the crew, and clearly very emotional for him. It was just an amazing moment – probably the most amazing moment of both series, to just be there and see this guy who'd gone through hell have, as he says, the best moment of his life. It was a really special race."
WATCH: Pierre Gasly's emotional cool-down lap at the 2019 Brazilian Grand Prix
A GREAT CAST OF CHARACTERS
Formula 1: Drive To Survive has taken the sport to previously uncharted waters, introducing Netflix casuals to the hyper-technical world of F1. But the show's popularity, says Martin, comes not from the technology on show, but rather the intriguing women and men who people the sport of Formula 1.
"The success of Drive To Survive is because you have such a great cast of characters. To even be a Formula 1 driver, to be one of the 20 best drivers in the world, you've got to have something about your character, and whether that's a Lewis Hamilton or a Daniel Ricciardo, they're all very different, they're all very complex in their own ways, and they all deal with the pressure in their own ways.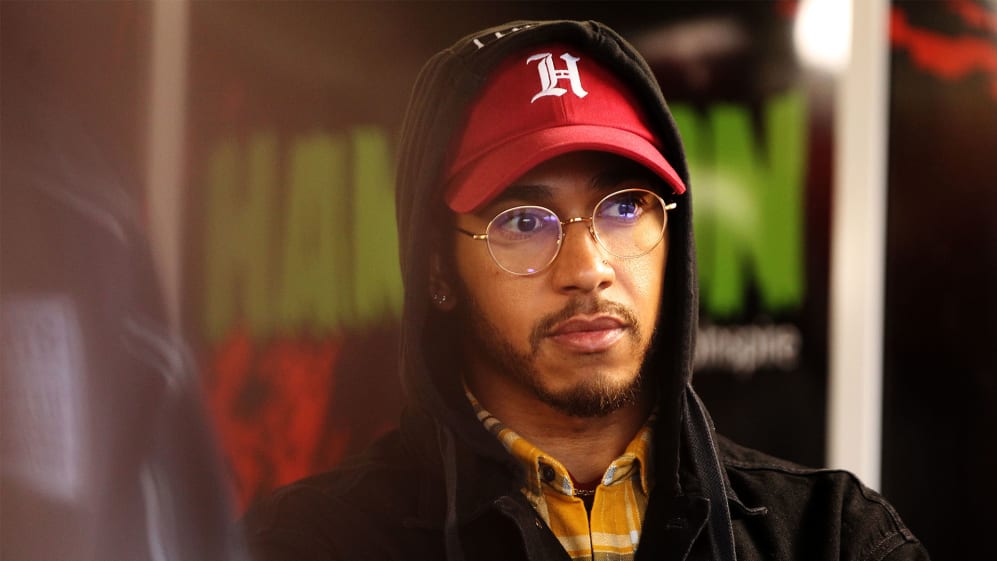 "It was great to spend some time with Lewis this year. The closer you are to him and the closer you see him, you can't help but have so much more respect for him. He sometimes gets a hard time in the press, but he was a delight to work with in Germany, and we really got to see the side of him that makes you realise why he's so successful.
"With someone like Daniel, the Daniel you see on camera is the Daniel you see off camera – he's like that all the time. Nico, like I say, was incredibly complex in his own way. But all of them make for fascinating viewing and subjects – and I include the team principals in that as well.
"The great thing about this series," Martin adds, "and why I think this series could run and run, is that you're never short of characters and you'll never be short of those characters providing the level of drama and conflict that you need for this series. I can't say officially whether there'll be a Season 3 – but hopefully if the season restarts, we'll be there."