'Lap times better than expected' says Leclerc despite Ferrari balance problems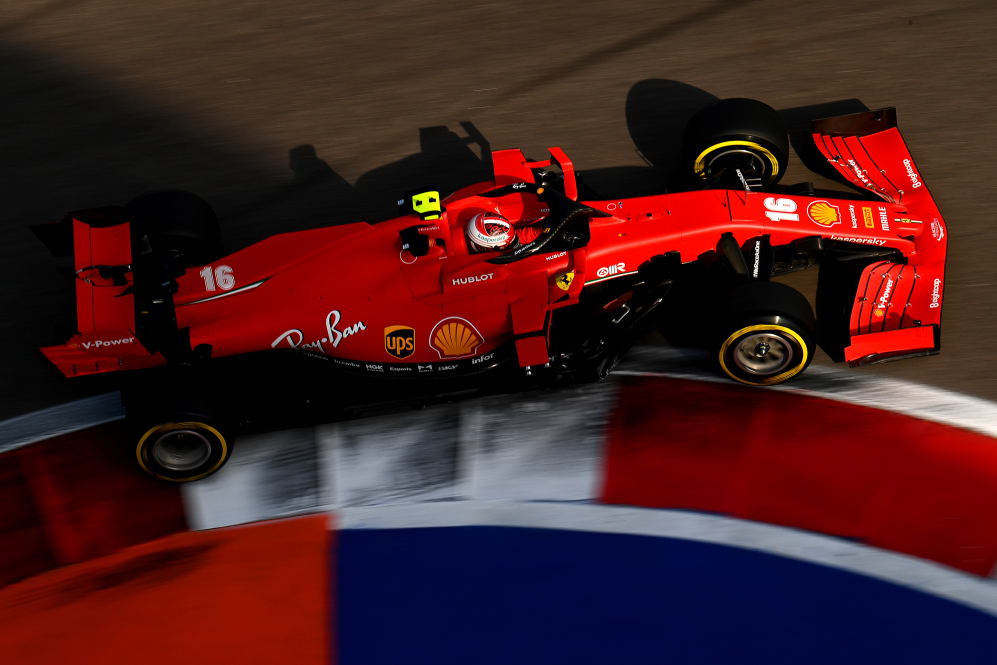 A top 10 finish for both Charles Leclerc and Sebastian Vettel in FP2 at power-sensitive Sochi showed that things may be looking up at the Scuderia – but there's still a lot of work to do if they are to compete with a tough set of midfield contenders on Saturday and Sunday, according to the drivers.
The Scuderia arrived in Russia with a set of aero updates designed to 'correct weaknesses' on SF1000, with a particular eye on 2021. However, it wasn't immediately clear if they'd made a positive impact.
"We struggled, actually, quite a bit," said Leclerc, who finished 11th in FP1 then eighth in FP2.
READ MORE: FP2 – Bottas heads Hamilton in second practice at Sochi as Ricciardo impresses in P3
"But the lap times were a bit better than expected; in terms of balance we are still struggling a little bit. We still have plenty of work for tomorrow."
Russia's Sochi circuit provides a unique challenge for teams with its low-grip surface and combination of 90-degree bends making it difficult to find a balance that suits low-fuel qualifying runs and high-fuel race runs, as Leclerc explained.
"It's very different from quali to race and this is making it very difficult to find the right set-up, so we'll try to put the balance a bit more together, to have the same balance from quali to race."
READ MORE: Domenicali to become new CEO of Formula 1, with Carey becoming non-executive chairman
Vettel, who finished 10th in FP1 then ninth in FP2, agreed with Leclerc's summation, as he added: "Maybe it looks a bit better [on the timesheet], but I think we will see the true picture tomorrow.
"I think overall it was OK; we still have margin to improve ourselves and do a better job. I guess it would be very tight tomorrow, so we'll see where we find ourselves," he said.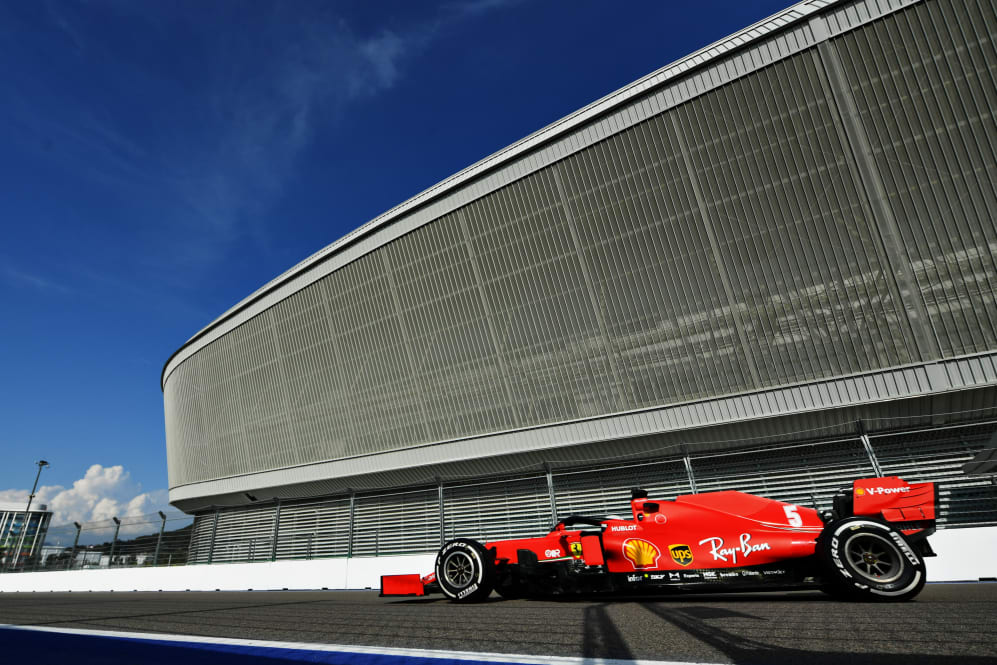 "I think a lot of people probably had a rough afternoon and maybe around here generally it's not easy to put everything in the lap so yeah, I think it will be, as I said, very tight tomorrow and important that we manage to get good laps in without any issues and mistakes, so that's the main focus.
READ MORE: Verstappen expecting tough fight for P3 in qualifying as Renault and McLaren impress in Sochi
"Car-wise there's a bit of margin and things we can tickle and hopefully we can put everything better tomorrow," he concluded.
Ferrari showed stellar Saturday form in 2019, with Leclerc starting on pole and ending on the podium on Sunday. Who knows where they will end up this year?