Latifi disappointed with lack of pace as Williams lose out to Haas and Alfa Romeo at Nurburgring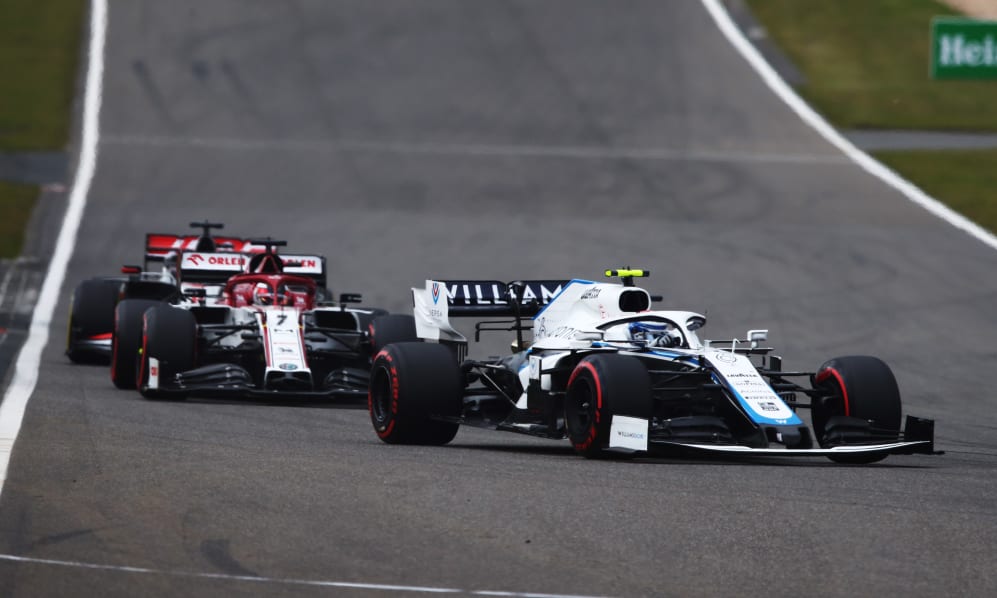 Nine of the 10 teams on the grid scored points on Sunday, but there was frustration for one and it was Nicholas Latifi who felt he missed out the most for Williams.
Williams have yet to score a point this season, coming close with 11th place finishes for Latifi in Austria and Monza and another for George Russell at Mugello. At the Nurburgring, however, Latifi settled for 14th and rued a lack of pace.
READ MORE: Giovinazzi calls Eifel GP points 'a confidence boost' as he looks to retain Alfa Romeo seat for 2021
"I'm disappointed with the lack of pace and a bit of frustration obviously," Latifi said. "There wasn't really one standout thing that was kind of wrong with the car… it was feeling kind of in the window but we definitely missing a lot of pace compared to the cars that we normally want to fight with – Haas and the Alfa Romeos.
"The last part of the race we got put in a position to try and fight a bit, albeit on much worse tyres, fighting cars that were quicker plus newer tyres. So I did my best, I had some racey moments, especially with [Daniil] Kvyat on the last five or six laps in a row I was defending through the Turn 1, 2, 3 section every single lap. So that was fun, I enjoyed that part at least.
"It's always good experience… but I can't help but feel a little bit disappointed for this race that I think in relative race pace it was probably a step back compared to the previous ones."
READ MORE: Russell disappointed to lose another point-scoring opportunity after being 'clobbered' by Raikkonen
There was one area where Latifi noticed a lack of performance during the race but he thinks the Williams car was not delivering at the sort of level it has shown it is capable of.
"We know where the car's weak. There's some areas where I could clearly see when cars behind me where I'm losing quite a bit. Specifically all the big braking zones, I was losing a lot.
"I was pushing as hard as I could but it was just not enough and I was slowly bleeding lap time compared to the other guys. So it just wasn't to be, we'll have to analyse why."
WATCH: The Russell-Raikkonen crash and more – the top 10 best onboards from the Eifel GP
Latifi did rise to 12th by not stopping under the Safety Car but was then powerless to defend on older tyres from the likes of Sebastian Vettel and Kimi Raikkonen, but he had mixed feelings about that gamble.
"I think it could have gone either way. There was a very good chance it could have ended the same for us based on the pace of the car, but at least not pitting gave us a chance to get up in those higher positions and hopefully take advantage of some misfortune for others, but we just didn't have the pace and there was no way I was going to keep some of those cars behind," he surmised.