Giovinazzi calls Eifel GP points 'a confidence boost' as he looks to retain Alfa Romeo seat for 2021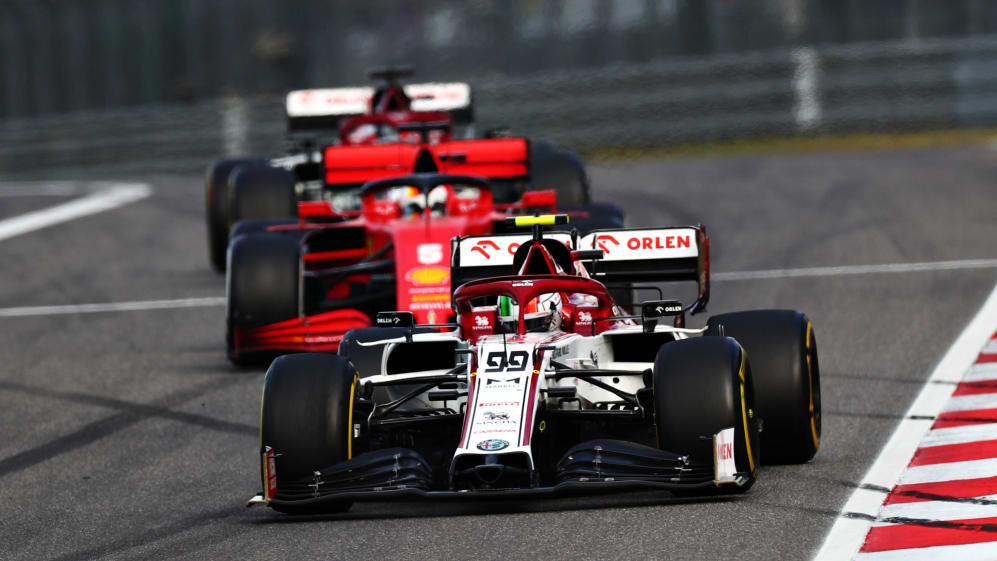 An excellent performance from Antonio Giovinazzi at the Eifel Grand Prix saw the Italian driver finish the race in P10. And the Italian couldn't have picked a better weekend to score his first points since the season opener in Austria, as he is currently fighting stiff competition for his Alfa Romeo seat from the likes of Callum Ilott and Mick Schumacher – both of whom were on the ground at the Nurburgring.
Giovinazzi had been delighted to secure a spot in Q2 on Saturday, as he claimed P14 on the grid, having been the only driver up to that point to fail to make it out of Q1 this season. But the Italian then backed that up with a strong drive to P10, helped by a great first lap that saw him pass Sebastian Vettel's Ferrari for 11th.
READ MORE: 'There wasn't much else I could do' – Raikkonen gives his side of the story on Russell collision
And although Giovinazzi felt that the mid-race Safety Car had prevented him from scoring even higher – after he lost places to Nico Hulkenberg and Romain Grosjean when the race restarted – the Italian was nonetheless pleased to have netted his first points finish since the Austrian Grand Prix.
"I'm really happy," said Giovinazzi after the race. "Yesterday, as I said, the target was to score points today. I think again, it was a great first lap, gaining positions there, and it was a good race until the Safety Car compromised a little bit our result. I think today we could have achieved P8 without that but I'm really happy with this. I will take it and now I'm looking forward for the next one."
Giovinazzi is under pressure to deliver currently, with the likes of Schumacher and Ilott – who were due to drive in FP1 for Alfa Romeo and Haas at the Nurburgring, before bad weather intervened – and their fellow Ferrari Driver Academy member Robert Shwartzman all believed to be in the running for Giovinazzi's seat should he not be retained by Alfa Romeo next year.
DRIVER MARKET: What will Alfa Romeo's line-up look like in 2021?
And in the circumstances, Giovinazzi understandably called his 10th place at the Eifel Grand Prix a "confidence boost".
"It started quite well yesterday, because of course we missed Friday," said Giovinazzi at the end of the race, "but I felt straight away good with the car, liking the track and everything, and then today, of course with a little bit of luck and everything, we achieved a great result, so happy with this… It's a good confidence boost ahead of the next few races."