Latifi praises 'great job' from Williams after first ever Q3 appearance, as Albon explains cooldown lap frustrations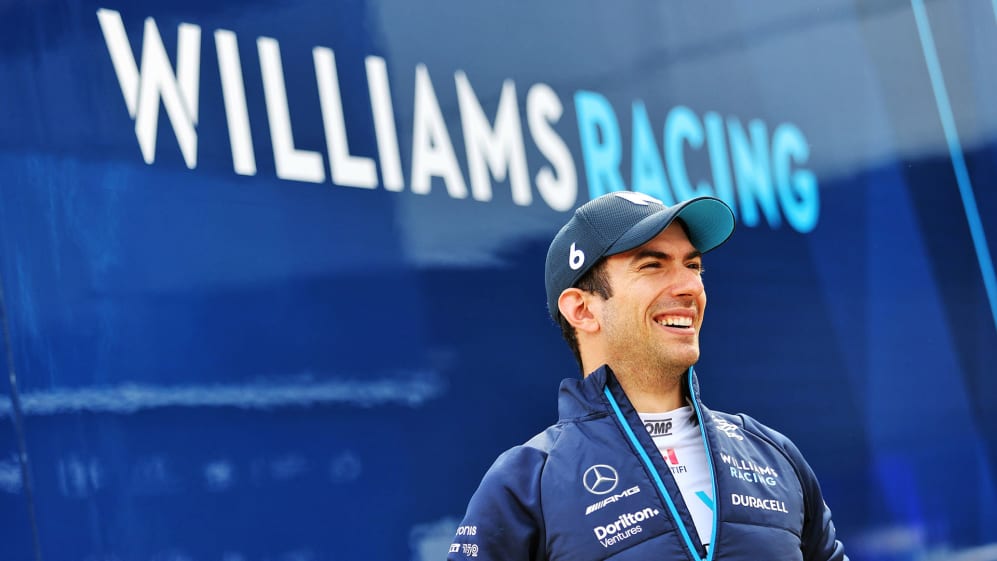 Nicholas Latifi was one of the stars of British Grand Prix qualifying, taking his older-spec Williams all the way to Q3 as he secured P10 on the grid for Sunday's race. But the Canadian was keeping his expectations in check for the Grand Prix, while team mate Alex Albon was adamant he wanted to make moves from 16th on the grid in the upgraded FW44.
Latifi managed to out-qualify Pierre Gasly and put his Williams, sans upgrades, in Q3 amid wet conditions at Silverstone. A mistake in Q3 that saw him skidding across the gravel at Abbey meant the Canadian lost a chance to qualify better than 10th, yet he was still pleased with the outcome.
READ MORE: Hamilton 'gutted' not to secure top-three start for British Grand Prix as Russell aims for podium from P8
"Yes, obviously a very positive qualifying session. I mean I think just getting to Q2 was already great and Q3 definitely more than we could've hoped for," began Latifi. "When it does rain you obviously hope that there is opportunity.
"Overall, satisfied with that for sure and I think what was really key as well was being in the right place at the right time and the team did a great job with that, with the track positioning. And yes, we got the lap when we needed to.
"That was obviously really positive and naturally there's a little bit of frustration with the off I had in Q3 but at that point, I'm so far out of position and I think to be any further than that was always going to be tricky. And I must have had some damage after that, so the car was really squirrely.
"My car's not the 10th-fastest car, clearly, on the grid," he added. "But with the rain we managed to do a great job as a team and put ourselves there. Tomorrow, for the race, it's most likely going to be dry, we're going to have a lot of faster cars coming from behind. We have to see what we can do; at the end we have to focus on our race and whatever the result is going to be, it's going to be."
Albon couldn't get the upgraded FW44 into Q2, ending up in P16 behind Esteban Ocon on Saturday afternoon. The Thai driver explained why he was perhaps compromised at the end of Q1 as he set out his goals for Sunday.
"We opted to do a cooldown lap the lap before the last and we just lost all tyre temp. So for that last lap obviously the track was drying out, everyone was getting quicker, but actually for me, the grip was lower," he said.
READ MORE: Verstappen philosophical after Leclerc spin costs him shot at Silverstone pole
"It's one of those things: I think we were always in the top 10 more or less [but] when we crossed the line, I think we possibly in hindsight didn't need to do that cooldown lap and maybe we should've just kept pushing, but all to play for tomorrow."
On Sunday, Williams aim to score a point for the first time in four weekends, as Latifi hopes to finish in the top 10 for the first time this season.