Latifi says 'impressive' Russell's Mr Saturday tag is misleading, as Leclerc backs Briton for Mercedes seat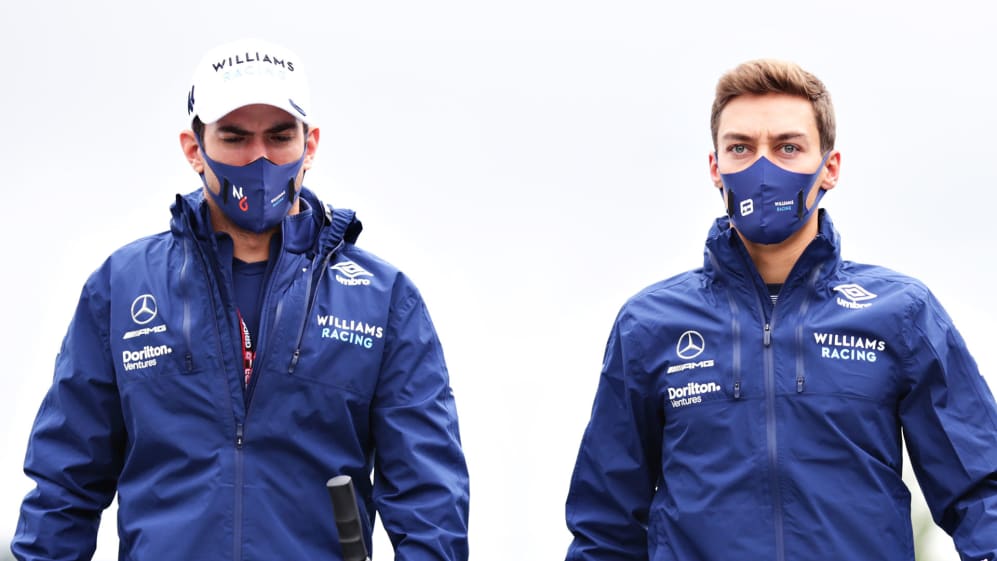 Speculation is mounting about the possibility of George Russell heading to Mercedes for 2022 – with both his current team mate Nicholas Latifi, and former karting team mate Charles Leclerc, backing the Briton to take on the challenge at the Silver Arrows.
Speaking ahead of the Dutch Grand Prix at Zandvoort, Ferrari racer Leclerc was asked what he made of Russell's talent – with Leclerc moved to call Russell "special", while adding that he hoped he would get the Mercedes drive for 2022.
"I've actually been team mates with George," said Leclerc. "It was a long time ago in karting… and I think what I've seen of him since that time is that he's just extremely talented, and every time he got into the kart back then, or the car now, he's just quick straight away. So his talent makes him special.
ANALYSIS: What Raikkonen's retirement means for Alfa Romeo's 2022 line-up – and the rest of the driver market
"If he goes to Mercedes next year – and I hope he does because I think he deserves a chance there – I'm pretty sure that he will perform very, very well and impress more than one person."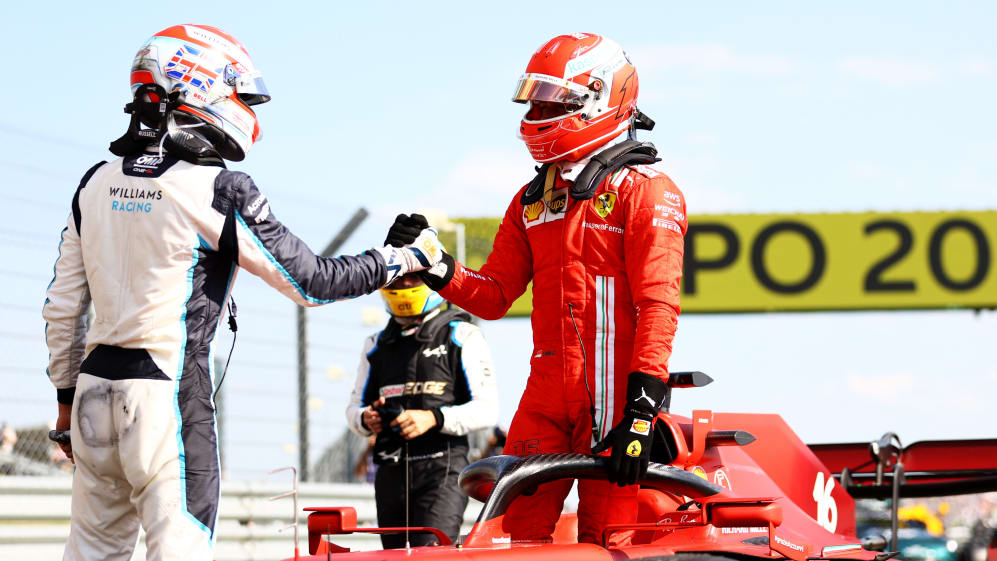 Russell arrives in Zandvoort on the back of his first F1 podium, while the announcement that Kimi Raikkonen would retire at the end of 2021 has fuelled speculation that Valtteri Bottas would move to replace his fellow Finn at Alfa Romeo – with Russell then moving from Williams to Mercedes to race alongside Lewis Hamilton in that scenario.
Latifi has been paired with Russell for a season and a half at Williams now. But despite Russell recently stunning the F1 world by claiming P2 on the grid for the Belgian Grand Prix last time out, Latifi said there was more to his current team mate than his 'Mr Saturday' moniker.
READ MORE: Old school thrills, Verstappen's crowd and more – 5 fascinating storylines ahead of the Dutch Grand Prix
"Being team mates with him currently, and in recent times, I know first-hand exactly how quick he is," said Latifi. "I think to the public, the Saturday performances are quite stand-out, and I obviously see from behind the scenes on the data how quick he is exactly in those scenarios.
"But I think besides the actual raw speed he has, his ability to always put everything together on that crucial moment, that lap that counts, is very impressive.