Feature
Old school thrills, Verstappen's crowd and more – 5 fascinating storylines ahead of the Dutch Grand Prix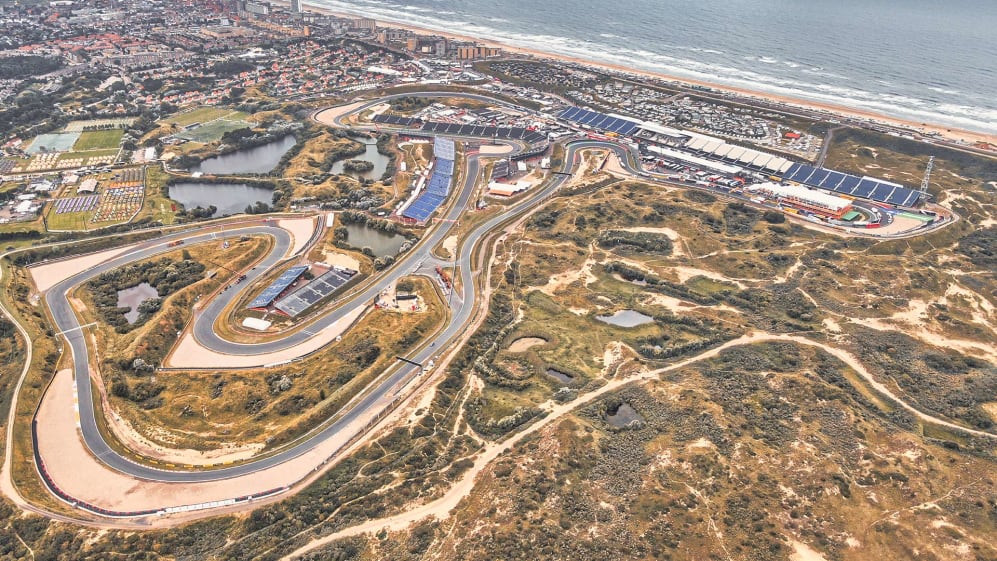 From an iconic venue at Spa-Francorchamps it's time to head to another, which is rejoining the calendar after a long absence. Here are a few of the topics we think will be making headlines this weekend during the next round at Zandvoort…
1. The return of an old-school circuit
Along with trying to expand Formula 1 in new territories and markets, there has been a clear push in recent years to protect the traditional races and take the sport to large fanbases. And that's exactly what is happening when it comes to the Dutch Grand Prix.
READ MORE: 6 Winners and 5 Losers from the Belgian GP weekend – Who shone in the rain at Spa?
After an absence of 36 years, Circuit Zandvoort is back on the calendar and ready to host a Grand Prix once again, but things are a little different compared to F1's last visit. The track has been modernised, with banking added in certain corners – including the final corner – in order to help create a venue that can handle the current generation of cars and hopefully open up opportunities for close racing.
But as a narrow track with gravel traps, Zandvoort is going to be a test for the grid as they all get used to taming F1 machinery around a venue they may well have raced on in their junior careers.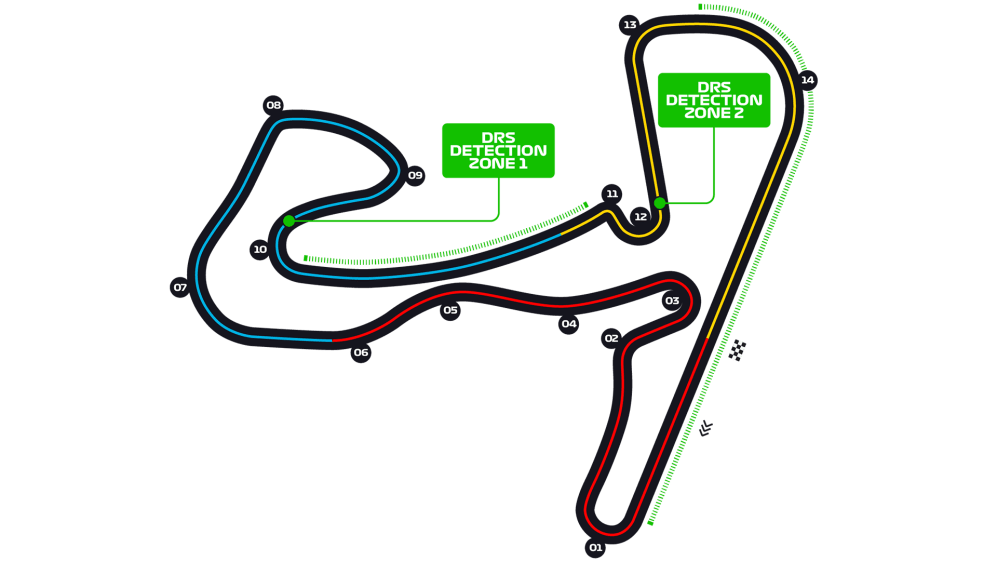 2. A partisan crowd and an electric atmosphere
It has become clear in recent years that Max Verstappen fans travel pretty well. Ever since the Red Bull driver got into a competitive seat there have been thousands of orange-clad fans at virtually every race.
F1 NATION: Reviewing the Belgian GP washout and looking ahead to Zandvoort
Spa-Francorchamps was always a popular venue for Verstappen fans given its close proximity to the Netherlands, but now the Dutch have their own race once again, there is sure to be a sea of orange in the grandstands.
Although numbers have been slightly limited due to Covid-19 restrictions, a large crowd is still going to be present. And judging by the support Verstappen gets across Europe they're going to be making plenty of noise for the Dutchman throughout the weekend, and the atmosphere should be electric.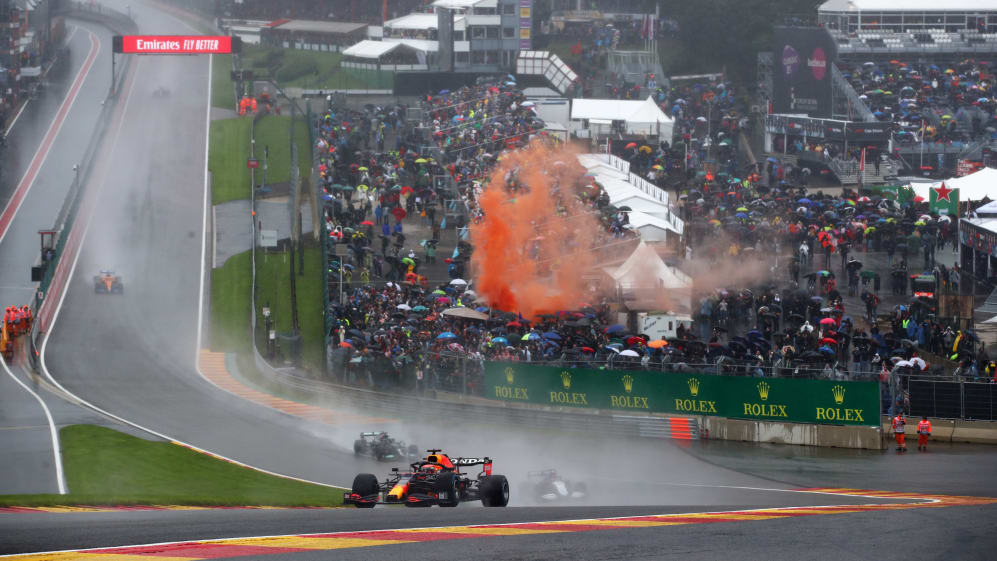 3. George Russell's stunning form
We've seen some pretty special qualifying performances from George Russell so far this year, regularly reaching Q3 and putting himself in a position to score points. Those points had remained tantalisingly out of reach until the Hungarian Grand Prix, a race that saw Russell extremely emotional after finishing eighth.
But that was nothing compared to the lap he pulled out on Saturday at Spa, where he stunned the whole sport by securing a spot on the front row in wet conditions, coming extremely close to a maiden pole position.
TREMAYNE: After Russell stole the show at Spa, can there be any doubt he's ready for next step?
Sadly we never got to see just what Russell could do in the race given the treacherous weather conditions, but the Williams driver had been confident he could remain in the mix at the front in the wet, and he was probably dreaming of a first podium overnight even if it won't have been in the way that it eventually came about.
Heading to a new venue it remains to be seen what the pecking order looks like at Zandvoort, but Russell took an uncompetitive car and put it on the front row last weekend, so will be full of confidence arriving in the Netherlands. If he comes anywhere close to replicating his performance from Spa it's going to be thrilling to watch.
4. The driver market
A week ago we were still waiting for confirmation of the 2021 line-ups at Mercedes and Red Bull, and it felt like Mercedes were likely to go first given Toto Wolff's comments that he would make a decision on Lewis Hamilton's team mate over the summer break.
In the end it was Sergio Perez who was confirmed at Red Bull last Friday, cementing the Red Bull line-up and ensuring continuity at the team that is threatening to end Mercedes' run of dominance.
ANALYSIS: Why Red Bull kept Perez for 2022 – and what it means for Gasly and Albon
Perez didn't exactly celebrate in style with his pre-race crash on Sunday, but then Valtteri Bottas hardly had his finest weekend either as he qualified a long way down the top 10 and had to start from 13th due to a grid penalty, all coming while Russell was grabbing the headlines on Saturday.
After Russell's lap in qualifying, Wolff appeared to concede that he has already made the decision between the young Briton and experienced Finn, but has yet to choose when to announce it. If that's true, confirmation one way or another could be with us at any point.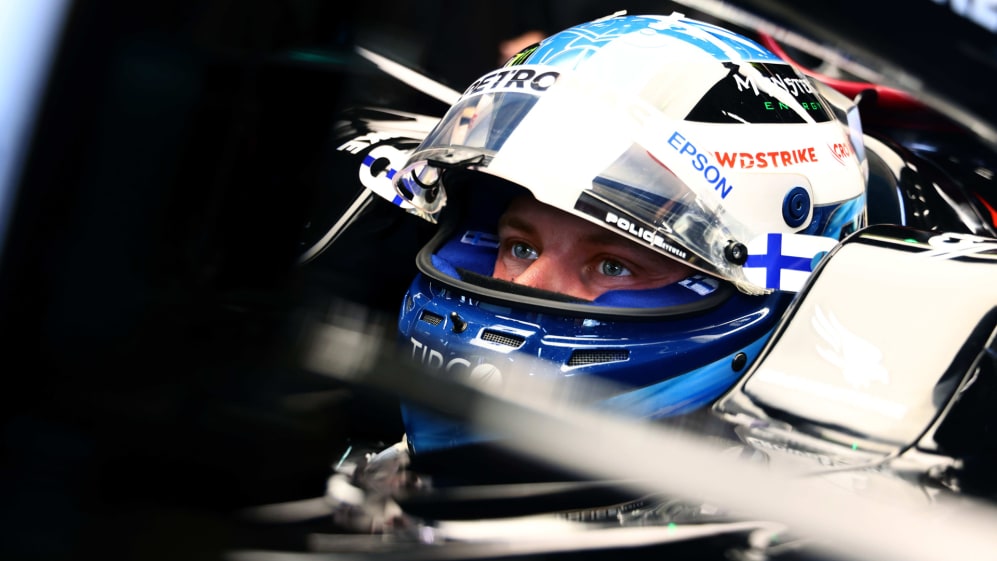 5. Racing rewards and lessons from Spa
Sunday was an extremely frustrating day for everyone involved in Formula 1, as the weather made for unsafe conditions throughout the afternoon and prevented any green flag running from taking place.
READ MORE: F1 Commission to review rules after Belgian GP 'to see what can be learned and improved', says Todt
Every attempt was made to try and fit a race in at some stage, with a break in the weather seeing conditions improve slightly, but once the field could resume running – starting the clock after a race suspension – the rain intensified once again and it clearly wasn't safe to continue.
As the sporting regulations are currently written, a minimum of two laps must be completed (even behind the Safety Car) to count as a race that can provide half points to the drivers, and that's exactly what we got in Belgium. All of the drivers agreed the right decisions were taken regarding safety and attempts to race, but there were differing views on how the result should be generated and whether points were the best outcome.
As ever with these sorts of extraordinary events during a race weekend, plenty can be learned and numerous opinions will be voiced, so it's sure to be a major topic when the paddock reconvenes on Thursday at Zandvoort.
Especially as FIA President Jean Todt announced that all the issues from Spa will be looked at.
"The FIA, together with Formula 1 and the teams, will carefully review the regulations to see what can be learned and improved for the future. The findings, including the topic of points allocation, will be added to the agenda of the next F1 Commission meeting on October 5," he said on Tuesday.
Top image courtesy of Dromo Circuit Design.