Leclerc and Sainz hopeful that Monza and Singapore-style Las Vegas track will suit Ferrari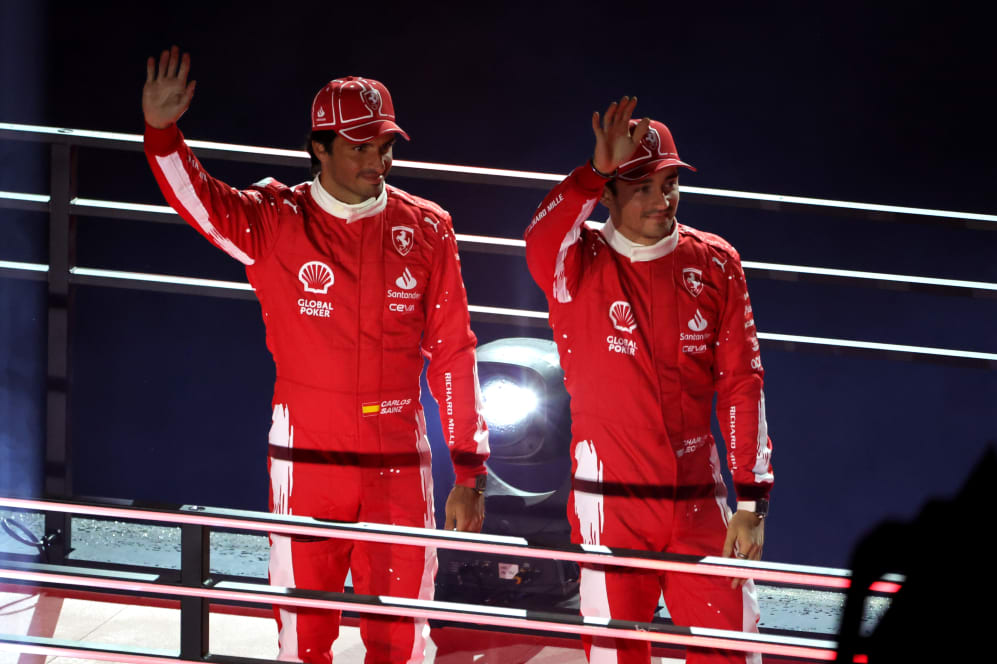 Charles Leclerc and Carlos Sainz are hopeful that the layout of the Las Vegas Strip Circuit will play to the strengths of Ferrari this weekend.
Leclerc is coming off the back of a trying weekend in Brazil where a hydraulics issue caused him to crash out on the formation lap. But as he plots his return to form in Las Vegas, he is hopeful for the nature of the circuit will play to Ferrari's strengths.
LIVE COVERAGE: Follow all the build-up ahead of the Las Vegas Grand Prix weekend
"I love street tracks, first of all, so I cannot wait to be out on track tomorrow and to try this street track," said the Monegasque racer on Wednesday evening. "I've had quite a few laps on the simulator, but the amount of data is limited for now because we haven't done any real laps yet.
"But the ones I did virtually I enjoyed, so I hope that it will fit our car as well, which on paper should fit a bit more than the last few races, which I hope will give us a great result coming Sunday."
Asked what it was like to drive the track on the simulator, Leclerc replied: "Honestly, it's nicer than what I thought when I looked the first time at the layout. It looks like a big turnaround.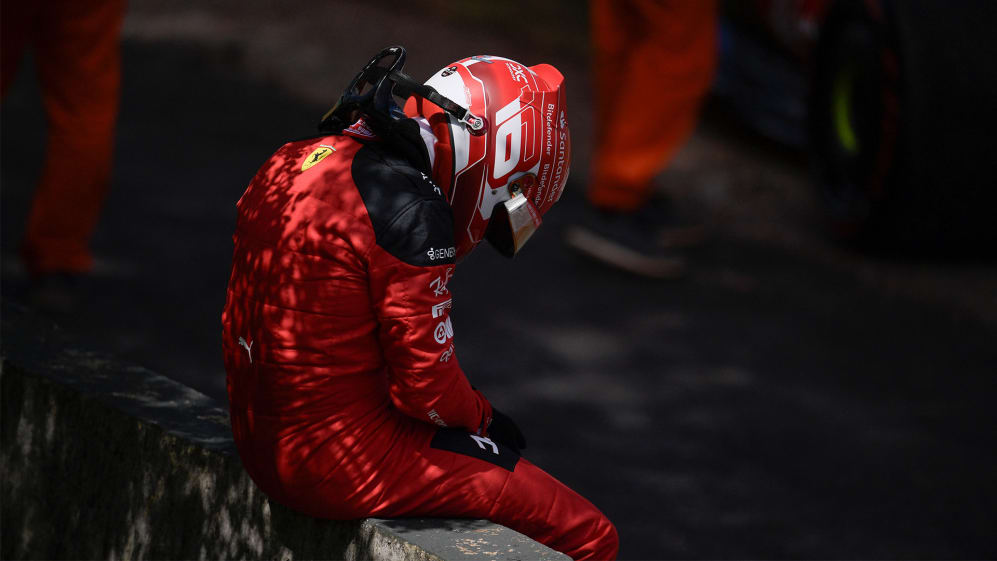 "When you drive it, it's actually quite interesting. The way the corners are made is nice. There is lots of combined braking which will make it quite difficult for front lock-ups but it's going to be interesting."
NEED TO KNOW: The most important facts, stats and trivia ahead of the 2023 Las Vegas Grand Prix
The last time Formula 1 raced at a street track was back in September in Singapore, where Sainz scored the only non-Red Bull victory of the campaign so far. The Spaniard compared the Las Vegas track to the Marina Bay Street Circuit as well as Monza – where he took pole position and finished third.
Quizzed on what his hopes were for Ferrari heading to Las Vegas, Sainz said: "Better hopes than recently, mainly because the track looks a bit more suited to us than recent tracks.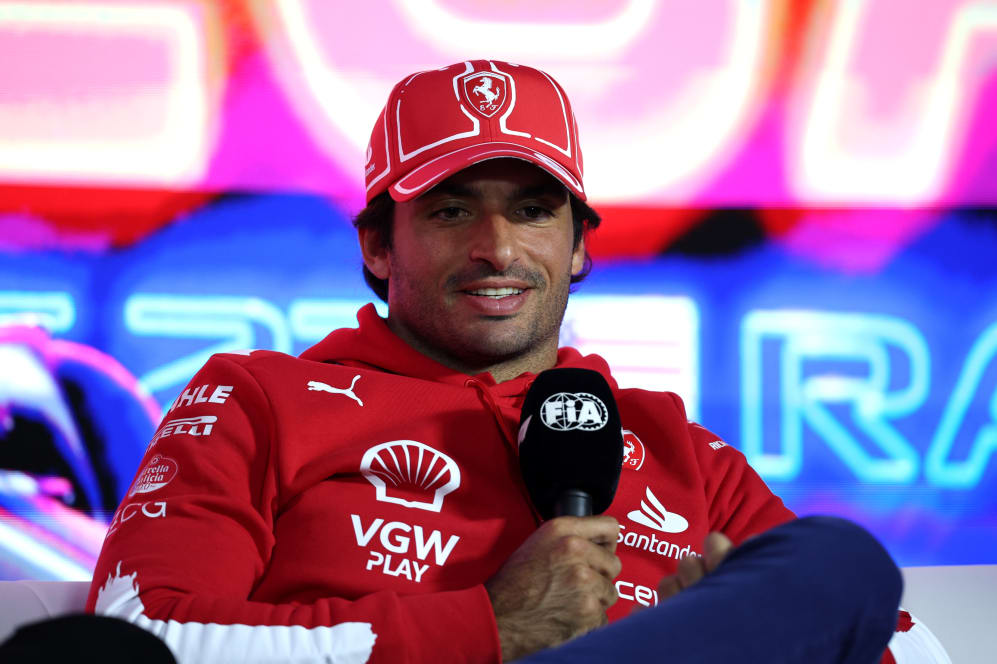 "Long straights like in Monza, tight corners like in Monza or Singapore, maybe there is the combination of Turn 1 and 2 [in Las Vegas] where we will not be very quick, but the rest of the track, our car should be better suited than recent events, and hopefully that should give us a better opportunity."
WATCH: Sainz and Leclerc interview each other on racing in Las Vegas, victory celebrations, and Elvis
Asked what he was expecting from the new track, Sainz replied: "I've done plenty of laps on the simulator and I am also looking forward to seeing the Safety Car going around later this evening to see how much dust there is on track, [and] the bumps.
"Sometimes when you see a Safety Car, you can get a bit of a feel of how slippery it is going to be out there."