Leclerc and Vettel downhearted as Ferrari can only manage P9 and P11 on grid in Spain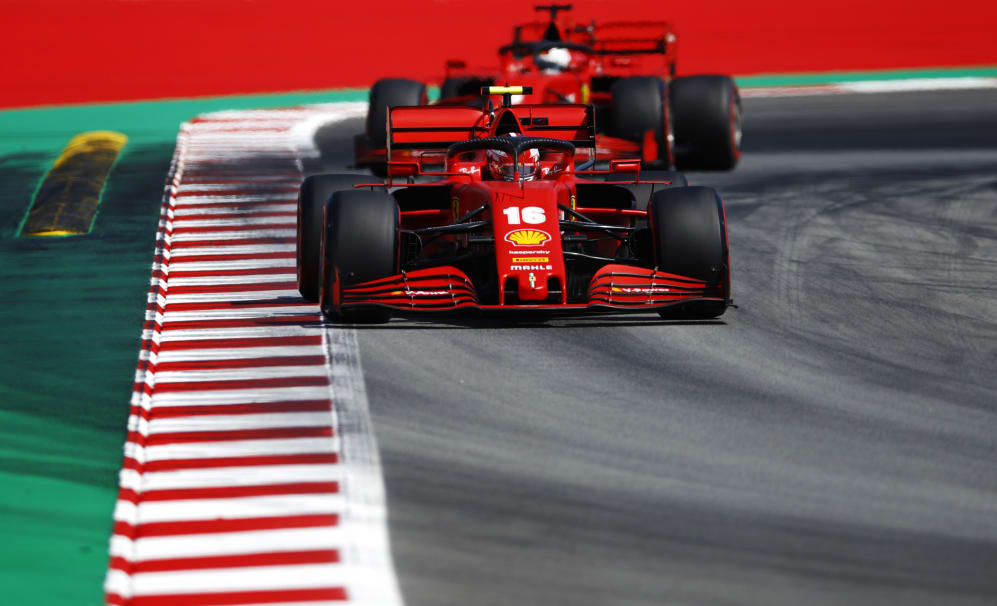 Ferrari's sluggish start to the 2020 campaign continued in Spain on Saturday as Charles Leclerc "struggled massively" on his way to ninth in qualifying while team mate Sebastian Vettel failed to take a car that is "up and down at the moment" into Q3 for the third time this year.
As Mercedes danced away at the front in qualifying, Ferrari lacked the performance at the Circuit de Barcelona-Catalunya, with Leclerc ending up second slowest in Q3, 1.503s off the pace.
READ MORE: Hamilton beats Bottas to pole in sweltering Spanish GP qualifying as Verstappen takes P3
"I'm just not happy, I was not happy with the car today," said Leclerc. "At least this morning [in FP3] I was. The beginning of qualifying it was OK, but it [the car] fell out session after session in quali and didn't have enough front end to rotate the car – and we have lost quite a bit of time because of this so now we have to understand why this happened.
"It is something we regularly have with this car, struggling with the front in mid corner, but today, there was not really any solutions."
He added: "It's a big disappointment. It's very close between us, from sixth place to 10th place [the split was just 0.1s] at least. I struggled massively with the car today."
Team mate Vettel didn't perform much better, missing out on Q3 by just 0.002s. The German was unhappy with the feeling of the car, struggling in particular in the middle sector.
READ MORE: Verstappen aiming to 'apply pressure' on Mercedes after best-ever Spanish qualifying
"The first sector was OK, but then in the middle sector, the car started to be more and more nervous," he said. "I struggled in particular Turn 7, losing the rear halfway so it was difficult to judge how much speed to carry in, also Turn 5 was very tricky for me this afternoon. That's the middle sector.
"Then the last sector, it got better towards the end, but still it is very tricky to find the right balance. It was one of the better sessions this weekend, but obviously not good enough."
Vettel, who will start 11th and have free choice of tyres, had earlier this weekend said "things are making more sense" with his understanding of why he's lacking performance, but his general demeanour remained down on Saturday.
"It's [the car] up and down to be honest," he said. "There's still some things I can't really put an answer to but I'm trying to do everything I can and ignore all the things that might not be right and do the best that I can, that's all I can do at the moment."
Ferrari go into the race third in the constructors' standings, but with McLaren - who have Sainz and Norris starting P7 and P8 - just two points behind them.