'Things are making more sense' says Vettel, as chassis change leaves him in a 'better place' in Spain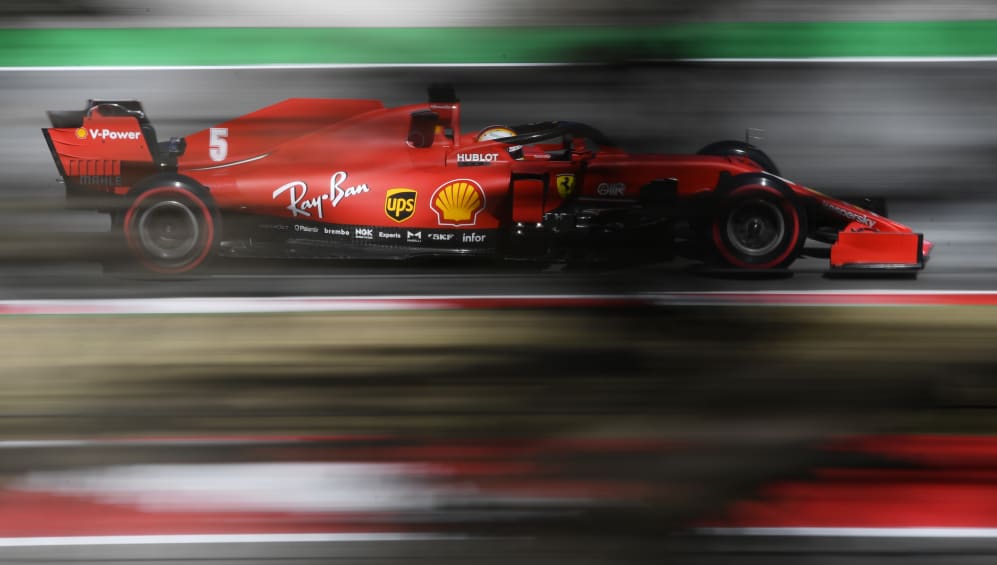 This has been Sebastian Vettel's toughest start to a season since his full-season debut in 2008, as after five races the four-time champion has netted just 10 points. But after a pre-race chassis change there seems to be a sense of progress at last for the German, who spoke about his Friday at Circuit de Barcelona-Catalunya in optimistic terms.
Vettel was given a new chassis for this weekend after Ferrari found a "small fault" on his previous one, and while that may not have provided the huge step in performance he wanted, Vettel managed a fifth-place finish in FP1 – just 0.011s off team mate Charles Leclerc. For the driver searching for answers in his final season with Ferrari, has he found any in Spain?
READ MORE: Hamilton expecting close fight with Red Bull in 'killer' Spanish heat
"Not all the answers that you want to get," said Vettel, "but overall, things were making a bit more sense. Friday's a bit difficult, we're trying a lot of things so let's see when things calm down. Hopefully tomorrow.
"I think it was generally a bit better in terms of one-lap pace today. In the afternoon I was struggling a little bit more to put the laps together but we should be in a better place. Let's see what we get tomorrow. We've tried a couple of things and I think as I said we know a little bit more for tomorrow."
Vettel finished 12th in FP2, alluding to 'struggles' putting laps in on Friday afternoon. But he ended the day with 36 tours under his belt and a time just over a tenth off Racing Point returnee Sergio Perez's in P8, so tight is the midfield in 2020.
Temperature has been the word on everyone's lips after such a sweltering day and for Vettel, managing tyres in the unforgiving Spanish heat is a concern.
READ MORE: 'Is it real? Pinch me!' – Grosjean elated but bemused by Haas's Friday pace in Spain
"Managing the race will be a key point to address with the temperatures we have, it will be difficult but the same for everyone," he concluded.
Team mate Charles Leclerc echoed Vettel's optimism. He added that it was a "better" day than expected.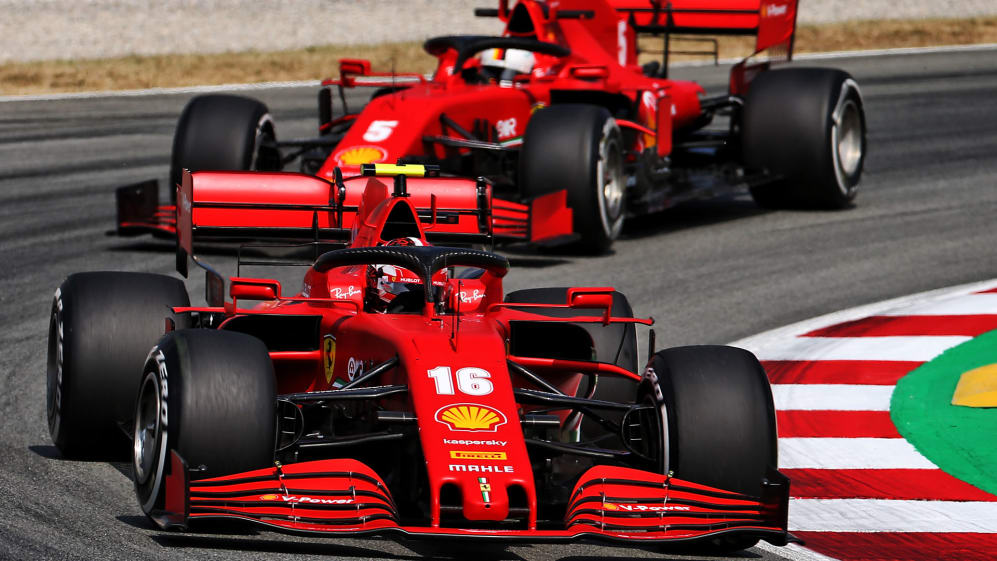 "Quite a good day, better than we expected again," said Leclerc after finishing fourth then sixth in the two practice sessions. "The quali pace was quite good; I think there's still a bit here and there that we need work to find some pace, especially in FP2 when the wind changed a little bit. But for now it's quite positive.
READ MORE: Red Bull encouraged by 'really competitive' long run pace in Spanish GP practice
"For now it's going quite well, the race simulation we've done in FP2 went pretty well on my side so we're happy with this," concluded the Monegasque driver who finished fifth in Spain last year.
It's not just been Vettel's toughest season in years, but Ferrari's. They sit on 55 points – a solid third in the championship – but with their lowest haul after five rounds since 2009, when their best race finish was sixth at this stage.