Leclerc confident Ferrari can fight for pole in Las Vegas as Sainz hails 'heroic' mechanics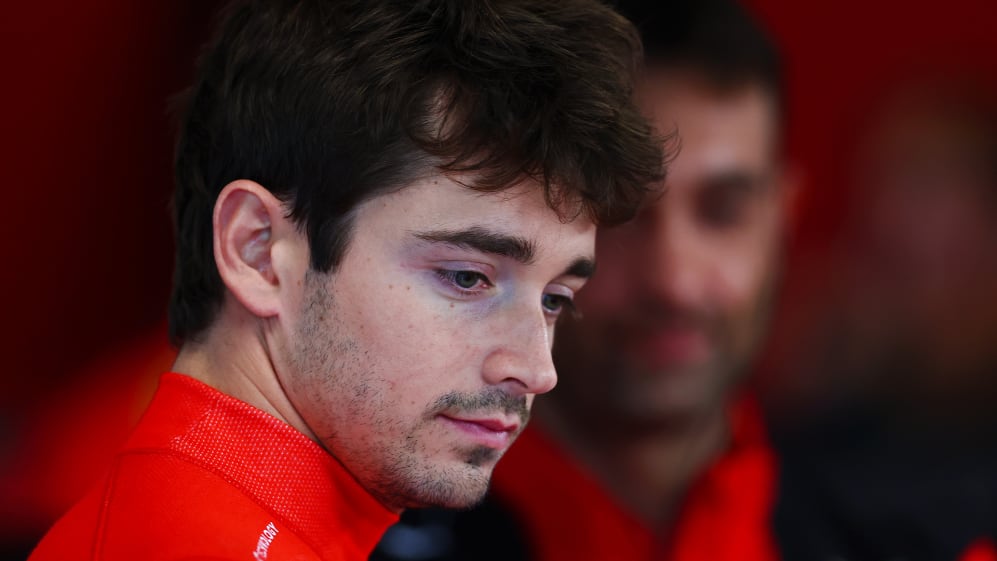 Charles Leclerc described a "good start" to his Las Vegas Grand Prix weekend after he comfortably set the pace in Thursday evening's second practice session.
Leclerc, having topped a shortened FP1, clocked a time of 1m 35.265s in FP2 to lead Ferrari team mate Carlos Sainz by more than half a second, with Aston Martin's Fernando Alonso completing the top three.
FP2: Leclerc leads Sainz and Alonso during second practice in Las Vegas
Meanwhile, after difficulty posting a clean lap on the soft tyres, reigning triple world champion Max Verstappen featured back in sixth position, behind Alfa Romeo driver Valtteri Bottas and Red Bull team mate Sergio Perez.
Reflecting on his first day at the wheel, Leclerc said: "It looks good for now. I like the track, it's fun to drive. I always liked street tracks but this one is a good one.
"We look quite strong for now. It's difficult to understand exactly where we are in race pace, but in quali pace we seem strong. We still have to work and try to do a step forward for tomorrow, but it's a good start."
Pushed on whether he and Ferrari can challenge Red Bull throughout the weekend, Leclerc added: "I don't know. I think in qualifying as always we'll be there, but in race pace I think they're still too strong.
READ MORE: Mercedes drivers praise 'massively challenging' Las Vegas Strip Circuit after first practice runs
"Max has done a really good race sim, so as always, for sure they will be strong on [race day], but in qualifying tomorrow we'll be close."
Having backed up Leclerc on the timesheets, Sainz took a moment to thank his mechanics for repairing his car after an FP1 incident involving a drain cover caused significant car damage – while also resulting in a grid penalty for power unit changes.
"Unfortunately, obviously the chassis, the power unit, the battery, even my seat was damaged after the incident, which involved a huge effort from all the mechanics and the team to put together a completely brand-new car for FP2," he commented.
READ MORE: 'We can do a better job' – Verstappen reflects on areas for improvement after first running in Las Vegas
"It allowed me to complete the session, which was in my opinion a heroic effort by the team and the mechanics, and I could take [my] place in the session. We managed to do it, recover the time and focus on tomorrow."