Leclerc gets back behind the wheel by taking 2020 Ferrari for a spin around Maranello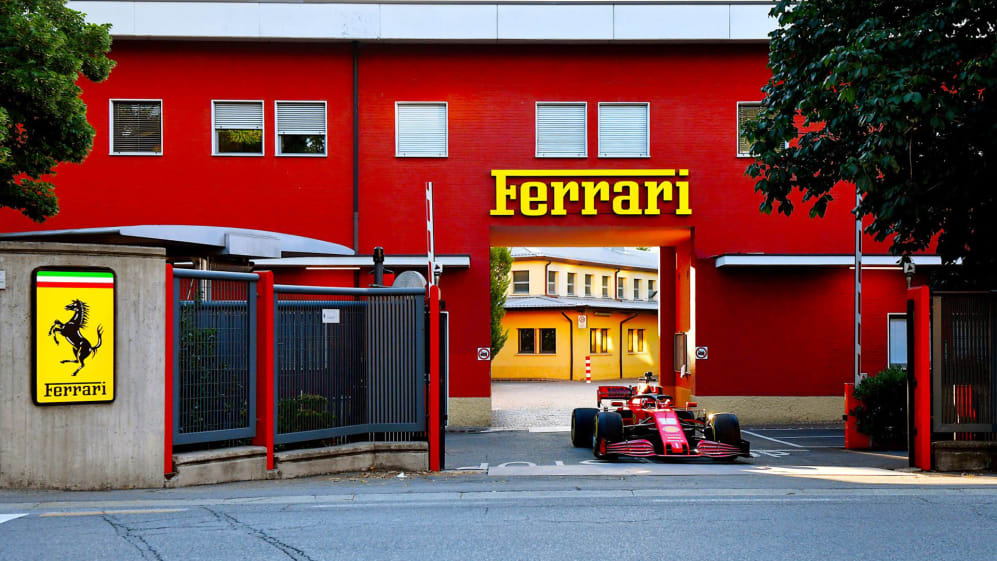 The residents of Maranello were woken at the crack of dawn on Thursday by the dulcet tones of a V6 hybrid turbo engine as Charles Leclerc took the SF1000 for spin around the streets surrounding Ferrari's famous base…
Three and a half months – or 110 days – after Ferrari last ran their 2020 challenger on the final day of pre-season testing at Barcelona, they fired up the SF1000 in the heart of Maranello with Leclerc driving through the same gate on entry to the factory which founder Enzo Ferrari used on March 12, 1947 as he piloted the first car to bear his name – the 125 S.
Leclerc drove passed the Gestione Sportiva, where Ferrari's F1 cars have been designed, built and developed since 2015, and then the Maranello Museum, which houses a range of Ferrari's built over the last 73 years.
Oops! Error retrieving Twitter post
The Monegasque, who is the first driver of the modern era to have driven an F1 car through the streets of Maranello, ended his run on Via Gilles Villeneuve on his way to Fiorano, Ferrari's test track for both road and F1 cars.
READ MORE: Leclerc says he wants to 'do the real Le Mans' after racing in Le Mans 24 Virtual event
"I don't normally like getting up early, but this morning there was a great reason to do so," he said. "Maybe it woke a few people up, but it was great to drive through the streets of Maranello in the SF1000.
"It was exciting to get back in the car today, particularly on such a special route. Being back in the cockpit felt like coming home again. It seemed like a fun way of saying we are ready to get back on track. Now I can't wait to drive the SF1000 in Austria."
Ferrari are expected to complete a private test later this month to give both Sebastian Vettel and Leclerc some time to shake off the rust before they begin the 2020 campaign in Austria on 3-5 July.
Oops! Error retrieving Twitter post