Leclerc hit with three-place grid penalty for impeding Norris in Monaco qualifying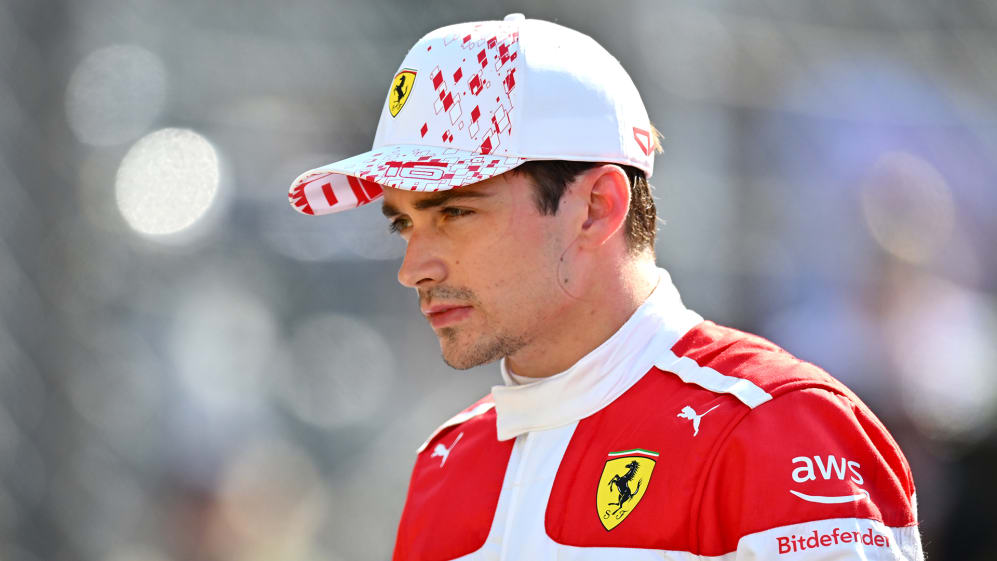 Charles Leclerc's troubles on home soil in Monaco have continued after the Ferrari driver was given a three-place grid penalty for blocking McLaren rival Lando Norris during Saturday's qualifying session.
Leclerc had qualified third, behind Red Bull's Max Verstappen and Aston Martin's Fernando Alonso, but he will now drop to sixth position, promoting the Alpine of Esteban Ocon, team mate Carlos Sainz's Ferrari and the Mercedes of Lewis Hamilton.
READ MORE: Verstappen snatches pole position from Alonso in thrilling Monaco GP qualifying session
In a post-qualifying investigation, which included discussions with both drivers involved, a thorough review of data, video footage and radio messages, the stewards determined that Leclerc had impeded Norris during the final Q3 phase.
"Leclerc had finished his final lap of Q3 and was in the Turn 4 through Turn 10 complex," read the stewards' report. "Norris was on a fast lap and caught Leclerc in the middle of the tunnel and was clearly impeded.
"Both drivers agreed that there was little that Leclerc could have safely done in the tunnel to avoid impeding Norris, given the difficulty in vision due to the light entering and in the tunnel and the change of lines from one side of the tunnel to the other.
"In fact, the stewards observed that Leclerc reacted in a sensible way to a blue flag displayed by the marshals, but at this point it was too late. However, the stewards reviewed team radio, and Leclerc's team failed to give him any warning about Norris' approach until Norris was already directly behind him.
"Further, the discussion during the preceding portion of the track was entirely about competing drivers, not the traffic behind, which is a critical task at this track.
READ MORE: Verstappen 'gave it everything' en route to maiden Monaco pole as he hopes to avoid race-day 'chaos'
"The stewards believe that there is much that Leclerc could have done prior to the tunnel to avoid the impeding had he received warning from the team at an appropriate time, especially considering that Norris' approach was clear on the marshalling system.
"Thus, the stewards consider that the impeding was unnecessary. The stewards reviewed all the preceding unnecessarily impeding penalties in the past few years.
"In every case, the actions, or inaction of the team did not mitigate the unnecessary impeding. Thus the stewards impose the usual penalty of a three grid drop."