Leclerc hoping for 'good party' in Vegas as he sets sights on turning pole into victory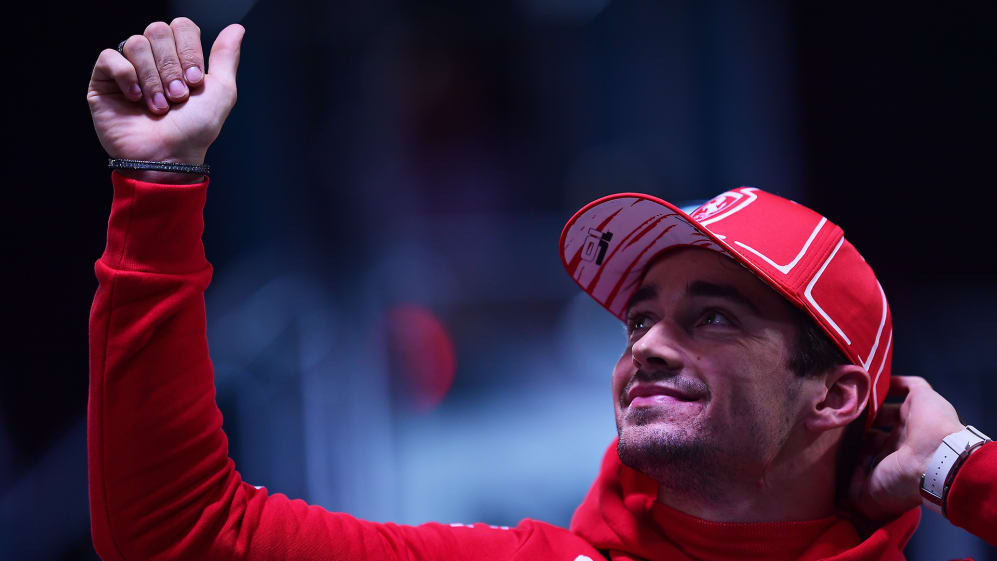 Charles Leclerc is optimistic that he and Ferrari have what it takes to overcome the challenge from Red Bull's Max Verstappen and take the win from pole position in the Las Vegas Grand Prix.
Leclerc and Verstappen will share the front row of the grid for Saturday night's race, with Carlos Sainz qualifying second in the other Ferrari but dropping to 12th due to an engine penalty.
READ MORE: Leclerc charges to pole for Las Vegas GP ahead of Sainz and Verstappen
Reflecting on the result, Leclerc said: "I'm of course happy. First in Las Vegas, obviously it's an incredible event, and to be starting from pole tomorrow is great.
"However, I'm a bit disappointed with my laps in Q3, I didn't do a good enough job, but it was enough for P1, so that's all we need.
"Now it's full focus on tomorrow to try and put everything together in the race. Normally that's where we lack most performance, so I hope we can put it all together and win here."
Taking a moment to discuss the atmosphere so far this weekend, he continued: "I love it. I came here once in Vegas in the past and it was to party, so very different to what I'm doing this weekend!
"Hopefully we work hard enough in order to win tomorrow and then have a good party to celebrate that win.
AS IT HAPPENED: Follow all the action from qualifying for the Las Vegas Grand Prix
"Apart from that, it's amazing to be here, to see so many people in town for Formula 1, which is a sport that I love, and to see how much work that has been put into such an event. I hope it will be a successful one with a good race tomorrow."
Meanwhile, Sainz, who claimed Ferrari's only win of the season to date in Singapore, reflected on a rollercoaster couple of days at the Las Vegas Strip Circuit, starting with his FP1 incident that led to power unit changes and a 10-place penalty.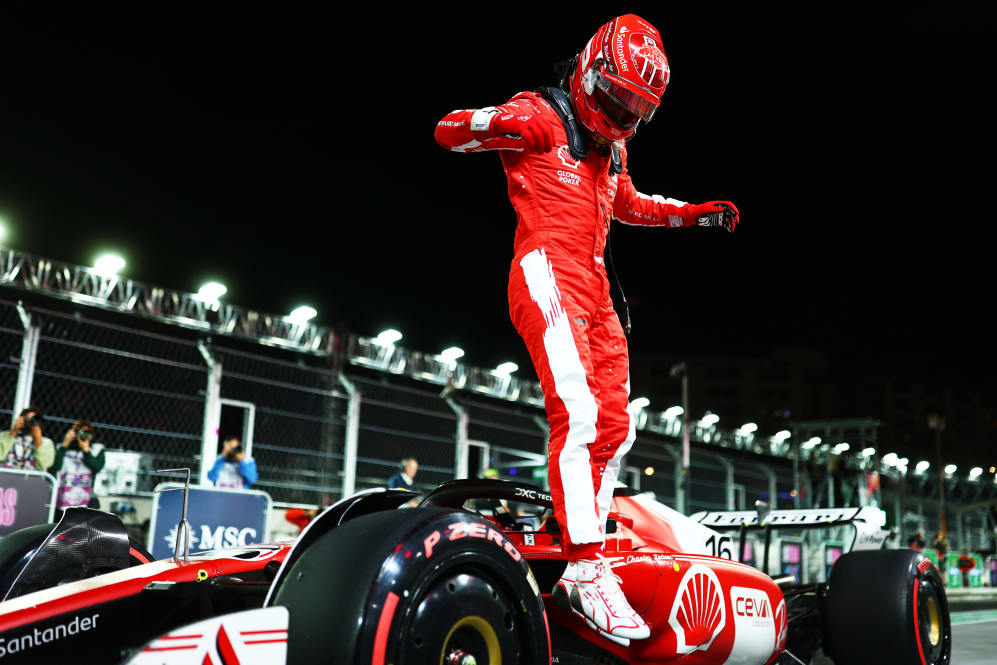 "First of all, an outstanding job by the whole team," he said. "We've dominated qualifying together after a tough Friday to put together the whole car again.
"Obviously, I would love to be on pole because it would mean I would start 11th instead of 12th, but I think we did the maximum that we could today."
READ MORE: Sainz handed 10-place grid drop for Las Vegas Grand Prix after practice incident
As for his chances on race day, he added: "Let's see. It depends how the start goes, how the graining on the tyres is and then how easy it is to overtake. I think the pace clearly looks like we have it this weekend.
"I would love to be fighting for the win tomorrow with Charles and Max, but unfortunately I'm going to be on a comeback mode, a comeback race, and hopefully I can get to the front at some point and battle with them, but I think it's going to be tricky."