Leclerc keen on Le Mans 24 Hours debut after Ferrari commit to top-class sportscar racing return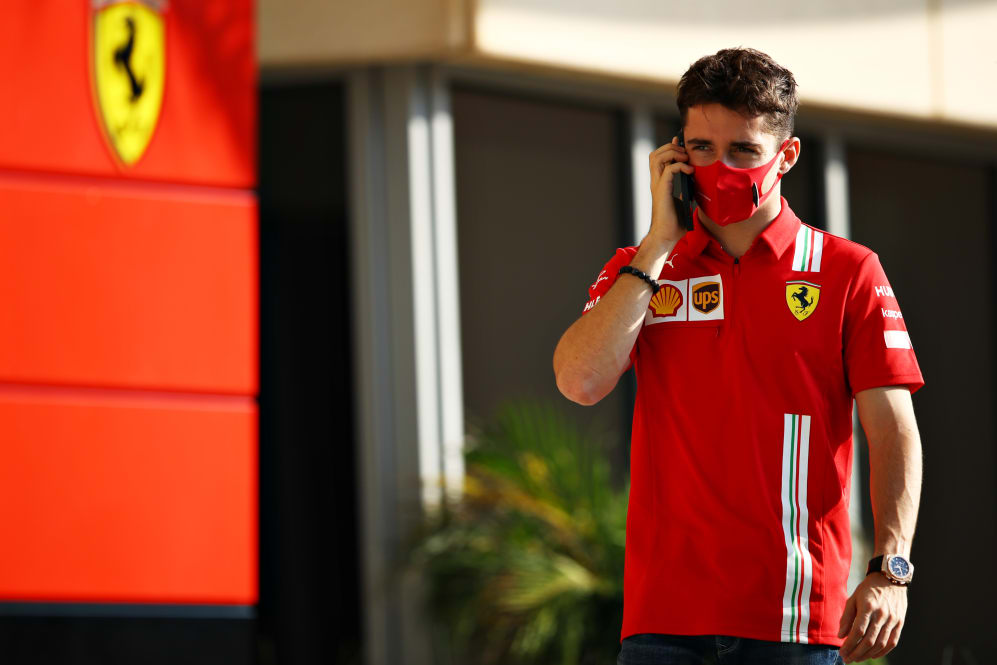 Charles Leclerc says he'd be keen to get behind the wheel for Ferrari at the Le Mans 24 Hours after the Prancing Horse announced its intention to return to the top-line sportscar competition in 2023, alongside their F1 programme…
Ferrari have pedigree in the famous endurance event, having taken overall honours on nine occasions and 36 wins in total and have already begun development of a car for the brand-new Le Mans Hypercar class.
READ MORE: Ferrari to return to top-class sportscar racing alongside F1 from 2023
Leclerc's appetite for the Le Mans 24 Hours was whetted when he took part in the virtual event last year, alongside Alfa Romeo F1 rival Antonio Giovinazzi, and Ferrari's announcement last week increases the chance of him making a dream reality.
"I love Le Mans," said Leclerc. "I've always been a fan of Le Mans. If the opportunity arises I will be very happy to join. At the moment my main focus is Formula 1, but if there is an opportunity, why not?"
His Ferrari team mate Carlos Sainz joins the Scuderia for this season and while he is supportive of the company's new project, he says his full focus is on F1.
"From my side it's obviously a very interesting project," said Sainz. "It is great a brand like Ferrari wants to try again at Le Mans. I will be their main supporter and fan.
"Driving-wise we have a lot of work to do here and my focus is with Scuderia Ferrari Formula 1, and other projects at the moment are not in my direct mind. I will be following but it is still a bit too far away."
READ MORE: 2020 disappointments 'cannot be repeated' says Binotto as Ferrari launch 2021 season
Ferrari's presence at Le Mans will come 50 years after its last official participation in the premier class of the World Sports Car Championship in 1973 and is not, according to F1 team boss Mattia Binotto, a result of F1's new budget cap which will force the Scuderia to reduce its spending and resources, including the number of personnel it uses.
"No, it is not a consequence of the financial regulations at all," said Binotto. "I think the program has been evaluated from the company point of view of interest and we decided as Ferrari to be involved.
"Will I be in charge? I think we should understand Ferrari is a unique company — it doesn't matter who is in charge, and who is responsible; but no, I will not be directly in charge myself.
"We are, as Scuderia Ferrari, are fully focused on the F1 program, but no doubt that as F1 we may support with some knowhow, expertise. We will do it, as we are a unique company."