Leclerc left searching for answers after 'very, very weird' feeling leads to shock Q1 exit in Spain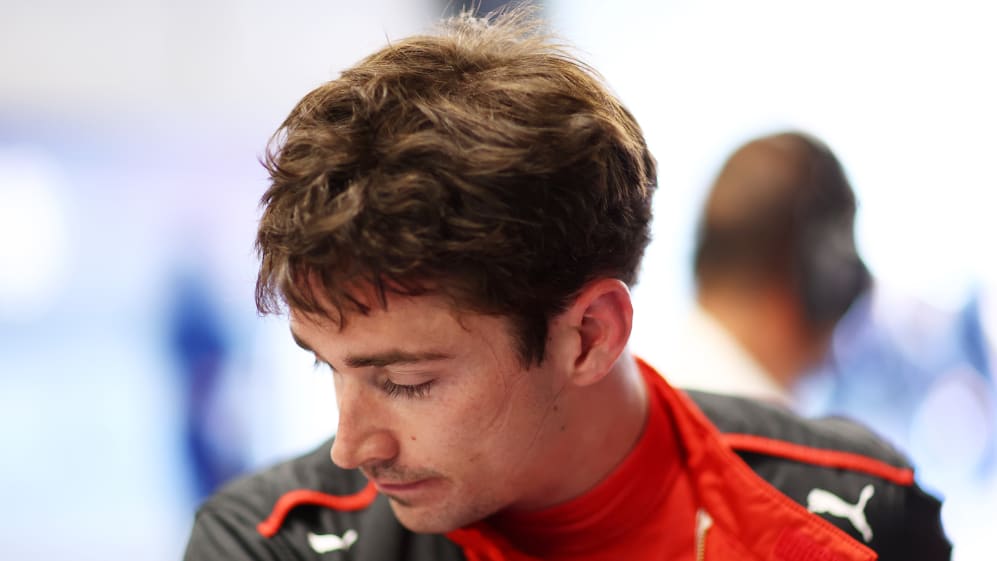 Charles Leclerc is bracing himself for a long night of investigations and data-checking with the Ferrari engineers after suffering a dramatic elimination from the first qualifying phase at the Circuit de Barcelona-Catalunya.
After a solid start to the weekend with Ferrari's batch of updates, Leclerc and team mate Carlos Sainz harboured hopes of putting on a more competitive display in qualifying and taking the fight to pace-setters Red Bull.
READ MORE: Verstappen storms to Spanish GP pole ahead of Sainz and Norris after Leclerc drops out in Q1
However, while Sainz comfortably progressed to Q3 and ultimately secured P2 on the grid behind Max Verstappen, Leclerc dropped out in Q1 amid car complaints and will start Sunday's race all the way back in 19th position.
"I don't have the answer for now," Leclerc said after qualifying. "The only thing I can say is that the left-hand corners were undriveable, and with the right-hand corners, the feeling was very similar to this morning.
"But there's just something off in the left-hand corners that we need to analyse and understand, because it was very far off what I expected."
He continued: "It was on the rear tyres… I mean on the rear tyres, I thought it was the tryes on the first set, but then we went on the second set and the feeling was exactly the same.
"I just had no grip at all in the left-hand corners from the rears, so we'll check well the car and I'll be very surprised if everything was fine."
Leclerc admitted that he struggled to simply keep his car pointing in the right direction when qualifying got under way and almost crashed on several occasions.
"I had so many moments," he commented. "Even during the first red flag I nearly lost it and put it in the gravel in a left-hand corner and this was just very, very weird behaviour, so we'll have to check the car."
Leclerc's Q1 elimination is his first since the 2019 Monaco Grand Prix weekend some four years ago, with the Monegasque now facing a tough recovery drive to salvage anything from Sunday's race.