Leclerc not expecting 'big changes' from new Ferrari hybrid system as he prepares for Sochi grid penalty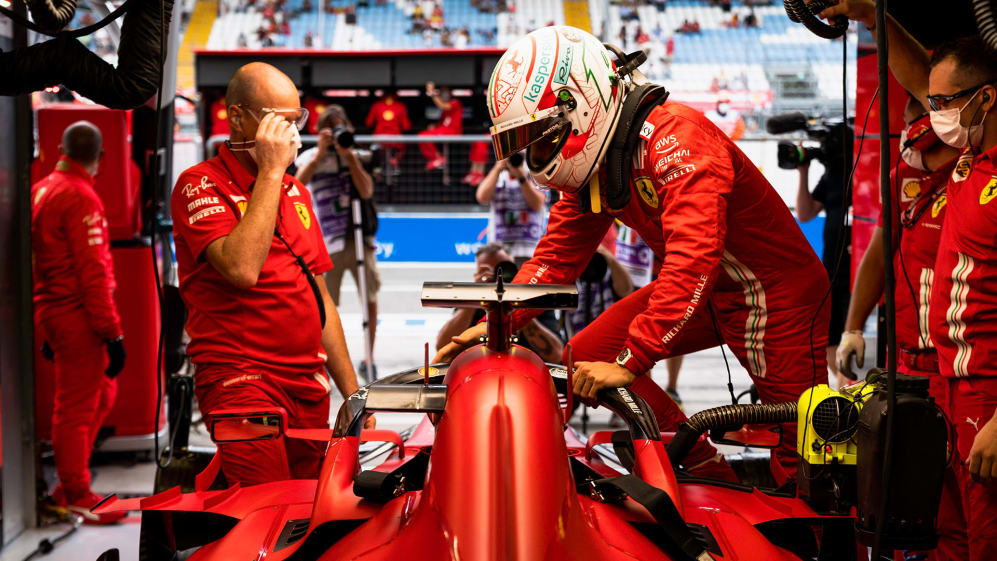 Charles Leclerc will start the Russian Grand Prix from the back of the grid, after Ferrari kitted him out with a new hybrid power unit element, with the intention of gathering data for their all-new 2022 PU. But Leclerc denied that the new part would see Ferrari take a leap up the order in the coming races.
Ferrari announced on Thursday morning that Leclerc would receive the new element this weekend in Sochi "to gain experience for the 2022 car project" – with Leclerc given the part first owing to fears over crash damage to the engine he was running during the Lap 1 melee at the Hungarian Grand Prix in August.
READ MORE: Ferrari to debut new engine in Russia, forcing Leclerc to start from back of the grid
But asked ahead of the Russian Grand Prix weekend what he expected from the new hybrid system, Leclerc replied: "We expect it to be a little bit better. We don't expect big, big changes, but something that goes in the right direction."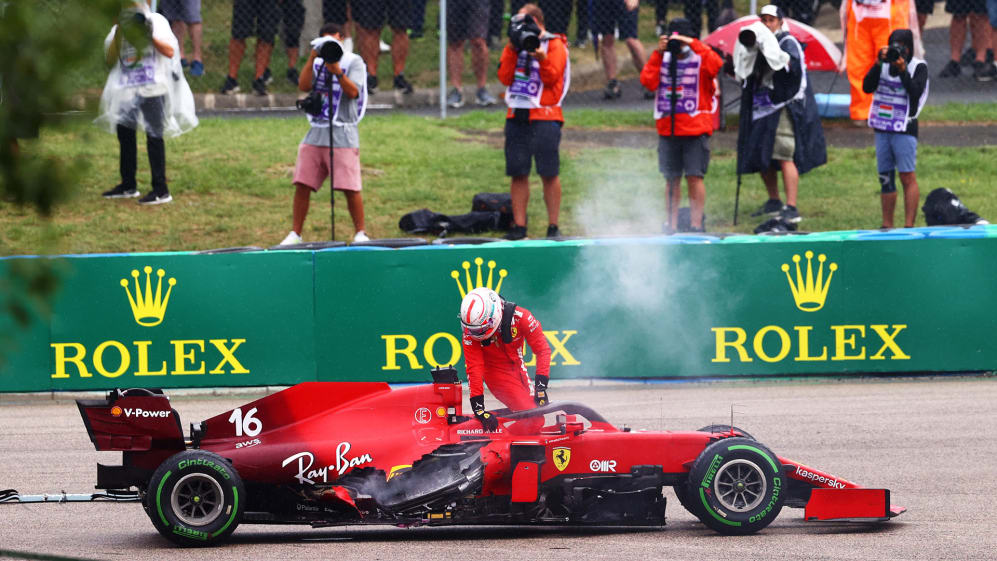 Meanwhile, with rain forecast this weekend, Leclerc said he was hopeful of making progress on Sunday from his back-of-the-grid spot.
"Let's see," he said. "For now the forecast says rain. If it's the case, then it might be quite an unpredictable race and hopefully it will play in our favour. But if it's dry, if we have the pace, it's still a track where we can overtake, so let's see how it goes."
READ MORE: 'I've no doubt we will both be professional' – Hamilton on racing Verstappen after Monza crash
It's not yet sure when Ferrari team mate Carlos Sainz will receive the updated hybrid unit himself. But the Spaniard admitted that he'd be watching Leclerc's progress with interest this weekend ahead of having the part put on his own Ferrari SF21.
"Of course," replied Sainz, when asked if he'd be keeping an eye on the other side of the garage in Sochi. "It's the development direction the team is looking for to try and experiment on the power unit side for next year.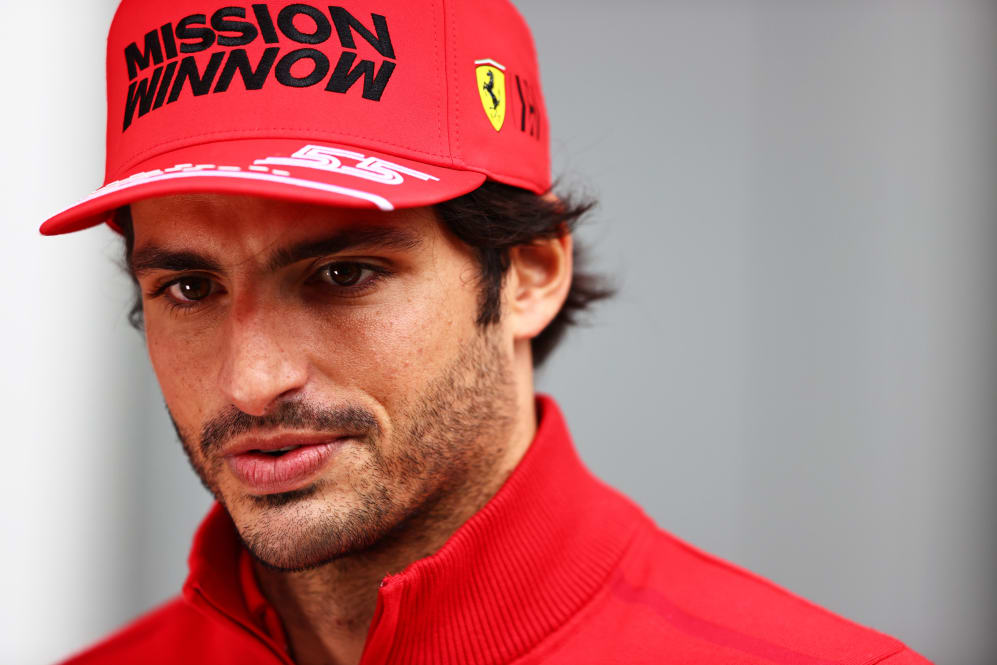 "I will put it [in] as soon as the compromise between starting last, the circuit and the championship allows me – with the parts that I have available – to put it into the car," he added. "The team obviously did a pretty big effort to try and bring this item forward and I'm happy that [Charles] will get the first taste of it, see how it works and experiment for us.
READ MORE: Binotto says work on Ferrari's 2022 car is 'advanced' – and targets engine upgrade for this season
"I hope that it's a good step and that we're going in the right direction, and that I can see him being quick, because this will come to me also at some point during the season. And it should make our lives easier."