Leclerc says Ferrari 'cannot explain' Portimao tyre struggles, as he plans change of approach for Spain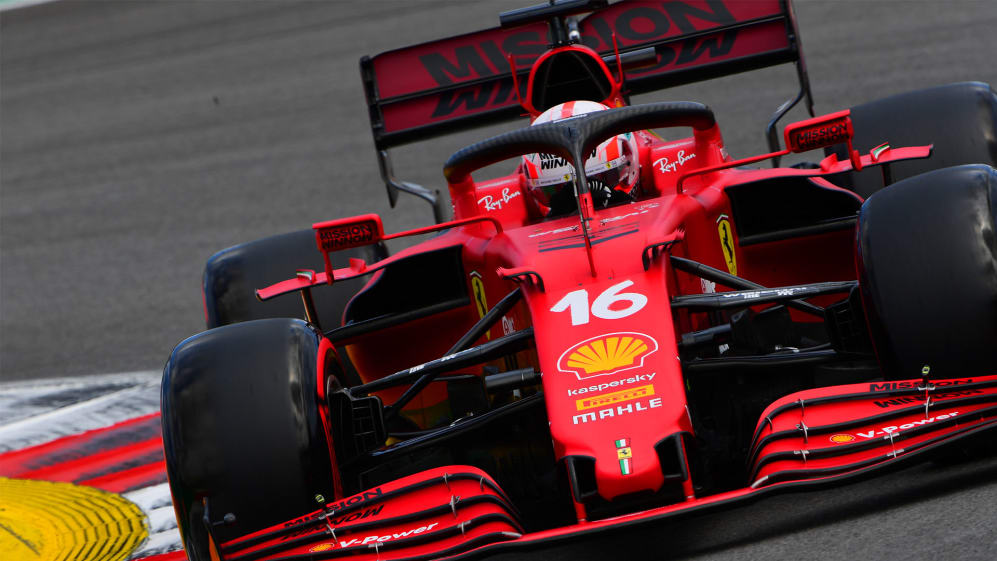 Charles Leclerc has said that both issues with the medium tyres and a gung-ho approach to his set-up work at last weekend's Portuguese Grand Prix left him struggling for confidence and pace throughout the three days of action – with Leclerc hoping to get on top of both issues from the Spanish Grand Prix onwards.
Leclerc was left dissatisfied with his weekend in Portimao, which saw him qualifying eighth before struggling on the medium tyres in the race and coming home in P6 – while team mate Carlos Sainz fell from fifth on the grid to 11th at the flag. And Leclerc said at the Circuit de Barcelona-Catalunya that Ferrari were still scratching their heads about their drivers' issues on the C2 tyre in Portugal.
READ MORE: Ferrari drivers Sainz and Leclerc reveal what they've learned from each other after the first 3 rounds
"Unfortunately, there's something that we cannot quite explain yet, which is on the medium tyres," said Leclerc. "We struggle quite a bit with both of the cars. With the soft for Carlos and the hards for me, we were strong and where we expected to be, but with the medium there was just something that didn't work for us there. But we are just trying to understand and to improve from there.
"I don't think there's anything worrying for us," he added. "On the medium tyre surely we struggled. We maybe could have done something better as drivers, we've got some other ideas of what it could be and we are looking into it at the moment. It always takes a long time to analyse well the data and that's what we're going through now."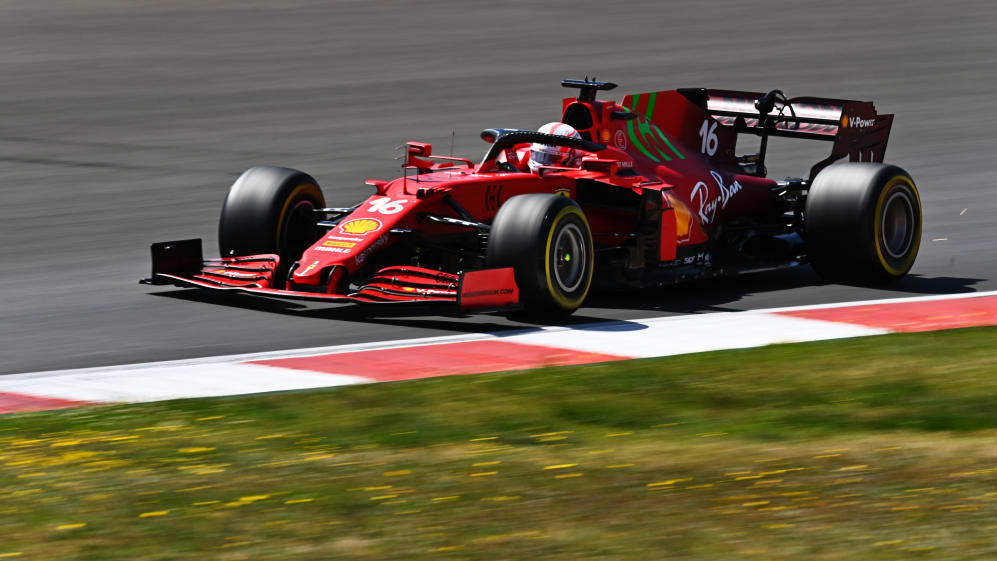 So that was the issue on the car itself. But behind the wheel, Leclerc, too, said that he was looking to make some changes, after he admitted to lacking patience in his approach to the free practice sessions in Portimao.
"I probably should have taken a different approach which is go step-by-step in the weekend, to have taken strong references and go ahead like this in the weekend, which I didn't do," said Leclerc. "I tried to push the car to the max straight from FP1 and struggled with the car.
"I never really had any good confidence and references to build on for the rest of the weekend, and in those conditions, I paid the price of being so inconsistent during the free practices."
READ MORE: Ocon hails Alpine progress after team fight McLarens and Ferraris in Portugal
However, Leclerc said he remained confident for the weekend ahead, calling the Circuit de Barcelona-Catalunya a good track to find out "which cars are the most complete", as Ferrari look to gain ground to third-placed rivals McLaren in the constructors'.
"I think if we keep our pace on soft and hard [tyres] as we did in Portimao than we look to be good here," said Leclerc. "It's a very good track to see which cars are the most complete here because there is a bit of everything, high-speed, medium-speed, low-speed. So it's going to be interesting for us and we'll try to maximise the result."