Leclerc says Ferrari need 'three perfect weekends' to have a chance of P3 in the championship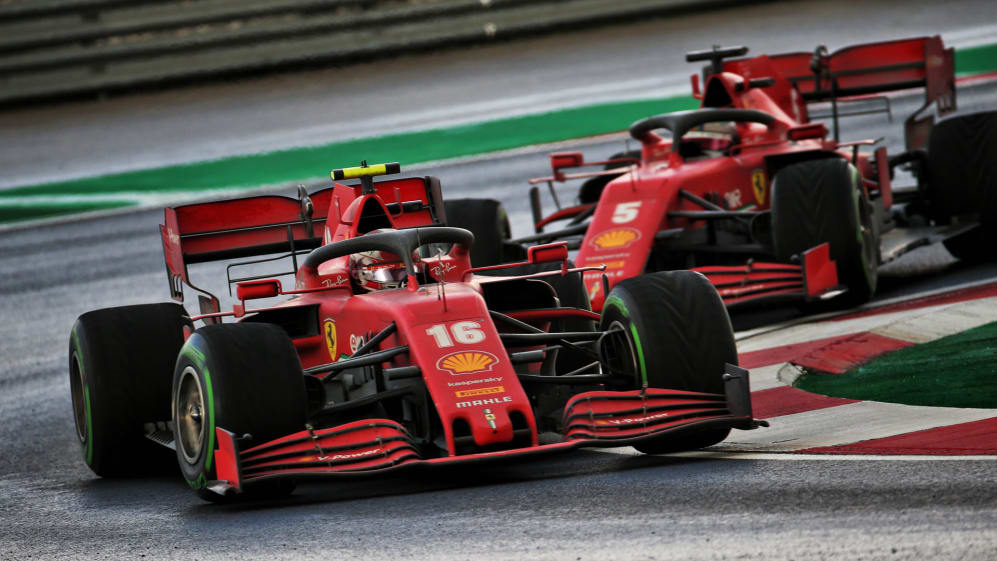 Charles Leclerc says Ferrari cannot afford to slip up at all in the final three races of the season if they are to have any chance of overhauling Renault, Racing Point and McLaren in the battle for third in the constructors' championship.
Ferrari started the season with a podium thanks to Leclerc, but fell back behind their midfield rivals, including Racing Point – who are now third in the championship even after a penalty for their controversial RP20 design – soon afterwards. The Scuderia are currently sixth, but just 18 points behind Racing Point after scoring 27 points in the Turkish Grand Prix last time out. So can they clinch third in the championship?
READ MORE: Racing Point, McLaren, Renault or Ferrari – Who will win the fight for P3 in the constructors' championship?
"Well that's definitely the target," said Leclerc ahead of the Bahrain Grand Prix, "but realistically I think it's going to be very, very difficult; we need to have three perfect weekends, so we need to focus on ourselves and see whether we can make it or not.
"But I believe it will probably depend on how good [the] work we do [is] but also how consistent they [our rivals] will be in the next three weekends."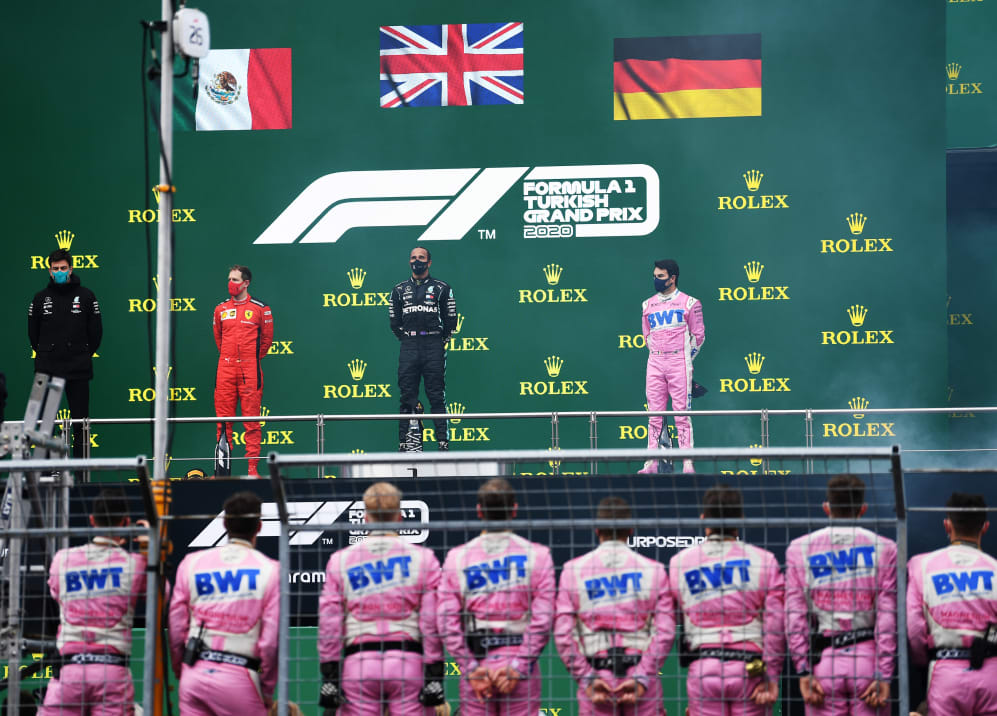 Bahrain holds bittersweet memories for Leclerc as it was at this race last year where made his breakthrough with Ferrari, with a first career pole position – but his lead in the race disappeared thanks to a reliability issue that relegated him to third in a heartbreaking end to the Grand Prix. While it was a painful end to the race for Leclerc, he revealed that it was also a formative weekend for him.
WATCH: Re-live last year's Bahrain GP as Leclerc suffers heartbreak under the lights
"It's helped me a lot. It gave me the confidence that I could fight for top positions, which was the first time for me I was fighting for a win, so it was a great moment.
"I was struggling a little bit in Australia [the first race of last year], which is always a track I've been struggling a bit on, so I didn't really know what to expect in Bahrain, but yeah, it went very well until the technical issue, so mentally I was surely in a better place after the race," he said.
This time around he may not have his eyes set on pole, but Leclerc is convinced that Ferrari can deliver in Bahrain against their midfield foes thanks to past performances here that included a win for Sebastian Vettel in 2018.
"Yeah, we were very competitive but I think in the past Ferrari have also been very competitive here so hopefully we can have a good weekend starting from tomorrow," he concluded.
READ MORE: Recent results prove Ferrari's development programme is working, says Binotto