Feature
Racing Point, McLaren, Renault or Ferrari – Who will win the fight for P3 in the constructors' championship?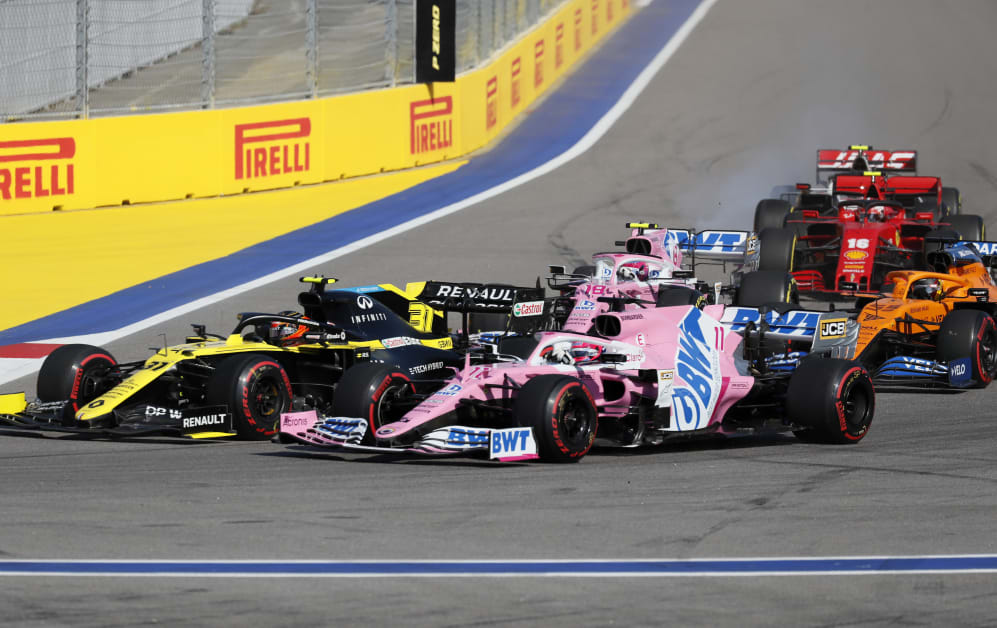 We've become accustomed to referring to the "big three" teams in Formula 1, but in 2020 that has become the "big two". And such is the strength of the midfield, we now have a four-squad fight for the coveted spot of P3 in the constructors' championship. But which of them will be occupying that spot when the chequered flag is waved to end the final race of the season in Abu Dhabi? Let's take a look at the contenders…
The favourites: Racing Point
Constructors' championship position: 3rd
Points in the last four races: 50
Given the speed of their overall package, which bears a striking resemblance to last year's all-conquering Mercedes, Racing Point should have had this fight won a long time ago and instead been focusing on the battle for second with Red Bull.
READ MORE: Opinion - 2020 has been Sergio Perez's most trying season, and yet he's never driven better
But it's easy to forget that this is a midfield team that are more used to punching above their weight and excelling with little rather than operating like a well-resourced team fighting at the front. For that, we should give them some leeway, but anything less than P3 will be disappointment.
They've been hurt by not one but both drivers getting Covid 19 this year, forcing Sergio Perez and Lance Stroll to miss two races and one race respectively.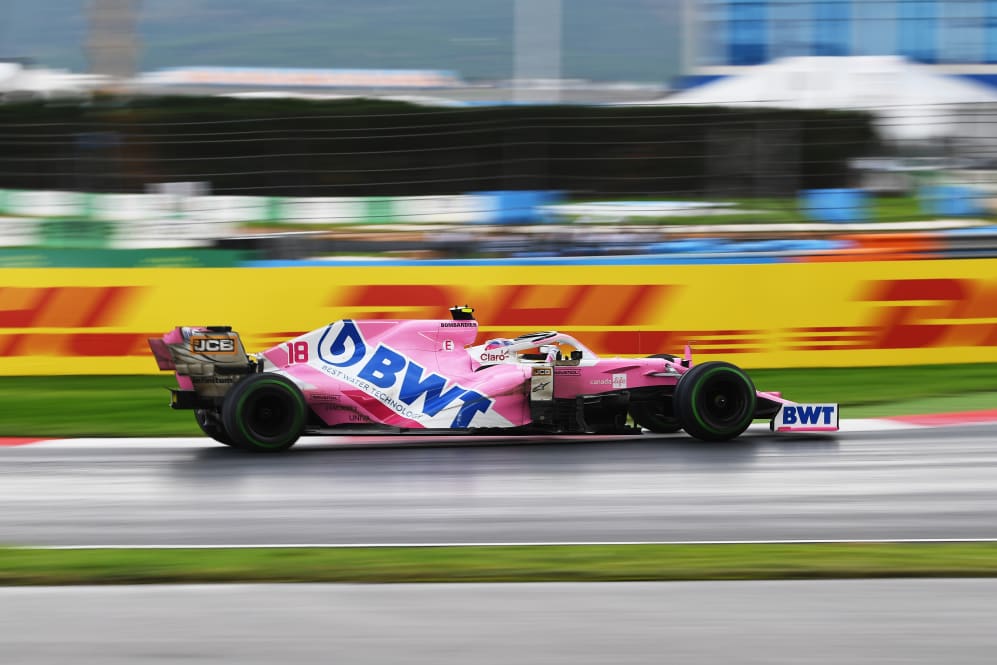 And while Perez has made the most of machinery every time he's been behind the wheel – he's the only driver other than Lewis Hamilton to score in every grand prix he's competed in this year – his team mate Stroll not quite been able to manage the same level of consistency, though at least part of that has been down to reliability issues with the car.
They should be a real force on both Bahrain layouts, which if both drivers deliver to the car's potential should push P3 out of reach of their rivals, but they have only scored seven more points than their closest rivals in the last four races, to suggest it is going to be a very close run thing.
The chief challenger: McLaren
Constructors' championship position: 4th
Points in the last four races: 43
Of all the four contenders in this feature, McLaren have the smallest resources to call upon, and yet they are Racing Point's biggest threat for P3, so efficient have they been operationally.
They are aided by two racers are driving better than ever. In Lando Norris, they have a driver who is coming of age and delivering on potential, while Carlos Sainz's experience is consistently making the difference, no matter what conditions he's faced with.
READ MORE: Sainz form showing why Ferrari 'went after him' for 2021 says McLaren boss Seidl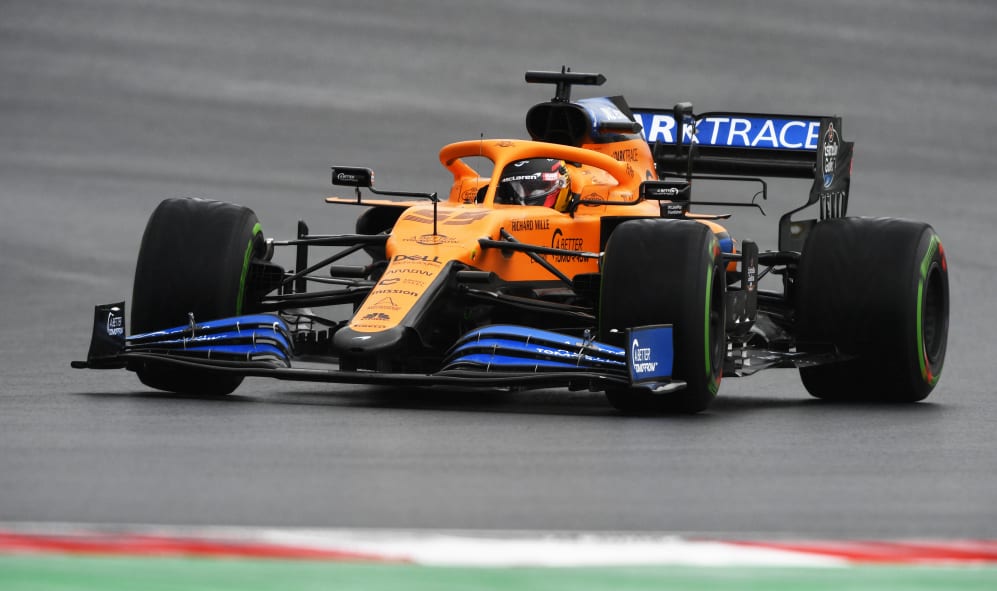 They've been out-developed somewhat by those around them, but their core package remains solid and it is clear they have in recent races been focusing a lot on their 2021 package given the parts they have been testing – such as a new nose concept.
Along with Renault, McLaren have scored 27% of their points tally in the last four races compared to Racing Point's 32%, but they can be buoyed by the fact they should be competitive in all three of the remaining races and are capable of big scores – they got 26 in Austria and 30 at Monza – both bigger single race totals than any of their rivals have managed this year.
The big threat: Renault
Constructors' championship position: 5th
Points in the last four races: 37
Since Belgium, Renault have been one of F1 2020's most impressive outfits, at times having the second best car on the grid. Daniel Ricciardo has made the most of it, scoring two podiums in three race – but Esteban Ocon has struggled, mostly because of unreliability.
READ MORE: Renault will miss 'smiley, engaging, top of his form' Ricciardo, admits Budkowski
Their development curve has been impressive, the French manufacturer seemingly unlocking the potential in the R.S.20 after an inconsistent start to the year, the yellow cars scoring double digit points in six of the last eight Grands Prix.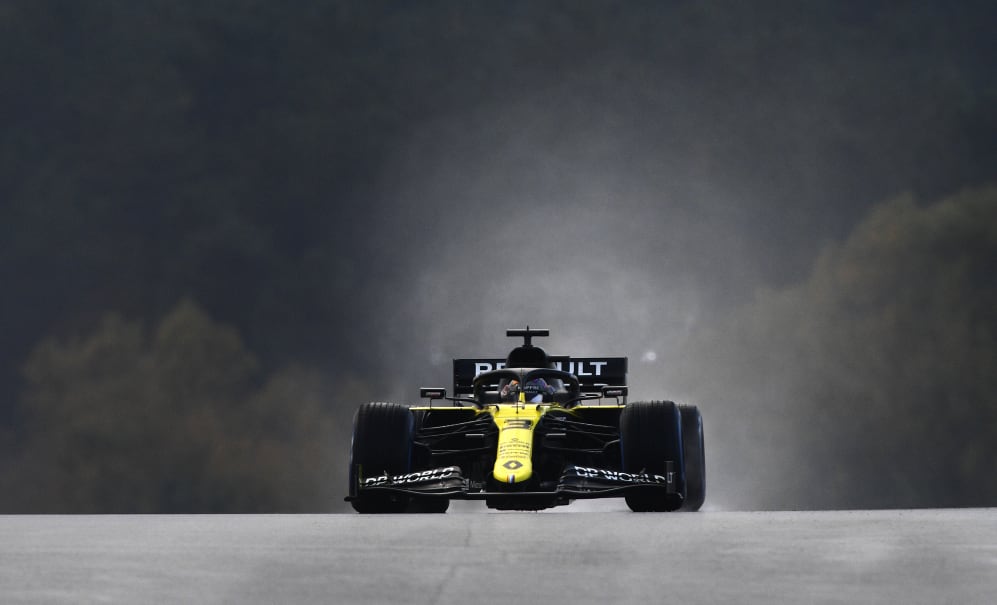 They were caught out by the weird conditions in Turkey, but it's almost certain they'll be back to their recent impressive selves in the upcoming three races when F1 returns to more familiar climes.
In the four races before Turkey, they had scored the most points with 52, versus 42 from Racing Point, 37 from Ferrari and 28 from McLaren, so expect them to be a real threat for P3 – especially with the form Ricciardo is in.
The outsiders: Ferrari
Constructors' championship position: 6th
Points in the last four races: 56
Of the four teams in contention for P3, Ferrari are currently last, 24 points adrift, but they are the form team, having scored 43% of their points tally in the last four races.
A large chunk of those points came in the last race in Turkey, as they scored their best haul of the season, making the most of the tricky conditions, but they have been on an upward trajectory, after a series of updates, including around the diffuser, have made a difference.
READ MORE: Vettel now comfortable with Ferrari SF1000 after 'difficult season', says Binotto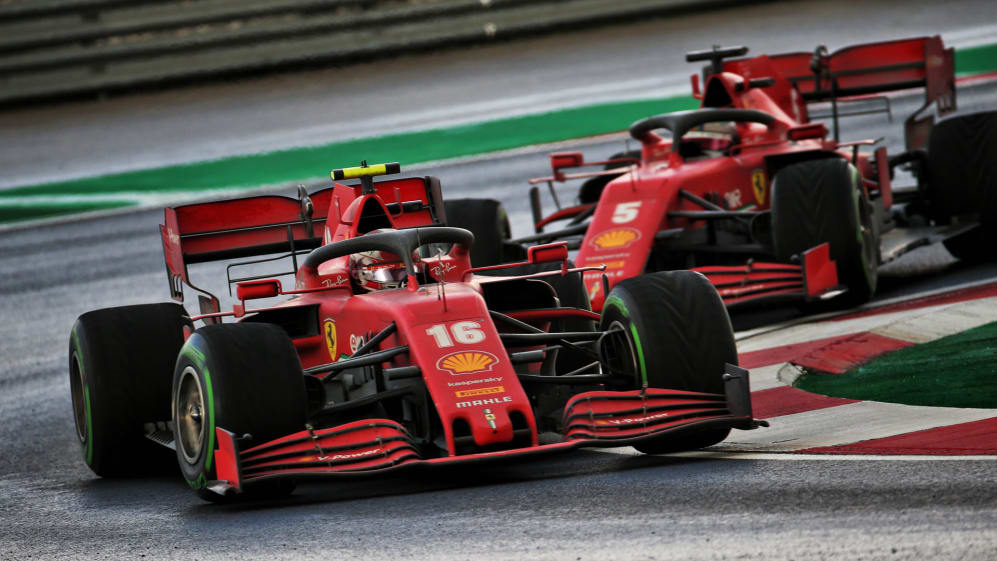 Critically, Sebastian Vettel seems to be more comfortable with the current car and that's allowing him to get more out of it. That combined with Charles Leclerc's season-long strong form makes means Ferrari are a formidable force in this fight.
It's a remarkable turnaround given only a few races ago they were more focused on keeping AlphaTauri at bay in the fight for sixth.
And the good news for the red cars are that our pre-Bahrain 1 simulations suggest they will be the third fastest car, behind the Mercedes and Red Bull. The battle, then, is on.