Leclerc says France crash won't change his driving style – 'that's what gave me the edge'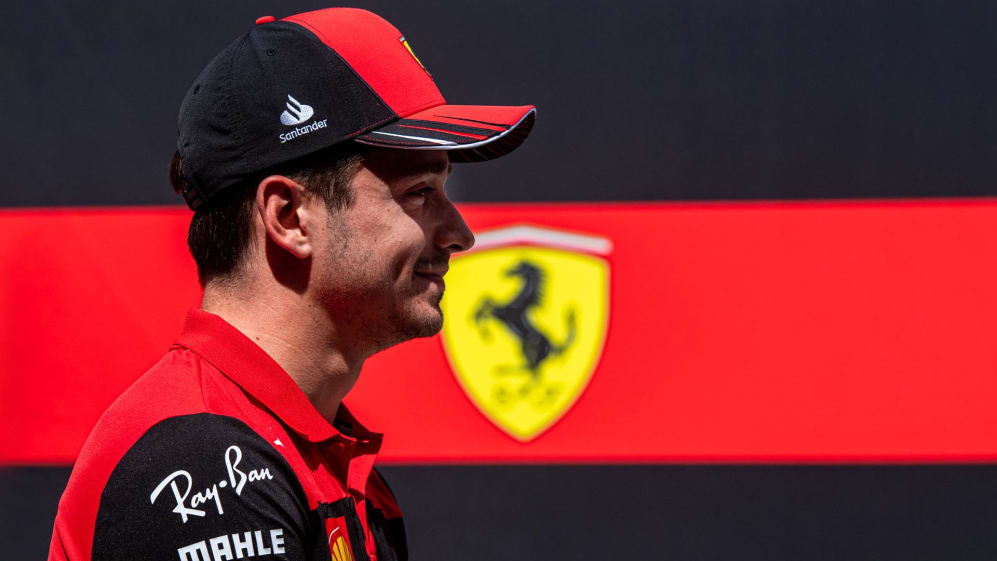 Charles Leclerc enters Hungary with a 63-point mountain to climb and a crushing French Grand Prix crash fresh in the memory of Ferrari fans. But the Monegasque says he won't change his approach, neither in set-up nor aggression, as he prepares to win the Hungarian Grand Prix.
Leclerc lost out in France having suffered a snap of oversteer on the outside of Le Beausset, which sent his Ferrari hurtling into the barriers. Driver unharmed, Leclerc's championship hopes were however dented as Verstappen won the race comfortably and extended his lead in the standings.
ANALYSIS: Why Vettel decided to retire – and who might replace him for 2023
Asked if he would change his approach in Hungary, Leclerc said to Sky Sports F1: "No, because I think that's what gave me the edge in most of the races this year in a way that I felt very good with the car.
"At the beginning of the year I didn't really know how to manage it that well on some tracks, like in Miami I struggled massively in the race, but overall, I felt I got better and better with it. It's definitely something that I want to keep for sure, because there are loads of benefits of having it.
"The downside that comes with it is that it's much more difficult to drive," he explained. "but in the end I'm a racing driver and I need to be able to drive a car that is a bit more oversteery – which I do – but this time I pushed a bit too much in that lap and paid the price for it."
READ MORE: Sainz expects Ferrari to be competitive in Hungary – but says team 'need' clean weekend
Leclerc is now looking to win at the Hungaroring, where Verstappen said he expected the Scuderia to be "super strong".
"Now having said that, that's it, it's passed, I need to move on and I'll focus 100% on this race, and try to do the best possible. I think the best possible reaction is to win this weekend and that's exactly what I'll try to do," continued the Ferrari driver.
READ MORE: Verstappen expecting Ferrari to be 'super strong' in Hungary as Perez looks to regain form
"I hope they [Red Bull] are right and on paper it [seems we're fast] but sometimes the thing we see on paper doesn't confirm [itself] in reality so let's wait and see, but normally it should be a track where we should be strong, yes."
So, where would Leclerc like to be throughout the weekend?
"Oh, first, from FP1 to the race!" he asserted.