Leclerc targeting first Q3 appearance in Monaco after 'unlucky' record in his home race
No Q3 appearances. No points. Two retirements. Charles Leclerc's record at the Monaco Grand Prix makes for pretty unfortunate reading. But the Monegasque was looking for a reversal of his fortunes around his home circuit this weekend as F1 returns to the track for the first time since 2019.
Leclerc may have learnt to swim in the pool the drivers navigate around at over 140mph on a Grand Prix weekend, but that local knowledge has failed to serve him well so far in Formula 1, with Leclerc qualifying 14th for Sauber in 2018 before wiping out Toro Rosso's Brendon Hartley after a brake failure in the race – while a disastrous 2019 appearance saw Leclerc fall out in Q1, while he was forced to retire from the Grand Prix with floor damage after an overambitious move on Renault's Nico Hulkenberg went wrong.
WATCH: Relive all the action from the last Monaco Grand Prix in 2019
And because of that chequered history, Leclerc said his first target this weekend was a maiden Q3 appearance at the track.
"It's one of my favourite tracks, and it is also very special because I'm born here, I've grown up here so I'm just very excited to be here," he said on Wednesday in Monte Carlo. "Unfortunately I've been quite unlucky here in the past, and I hope this luck will turn a little bit around for this year.
"2018 wasn't too bad actually," Leclerc added, referring to his lack of a Q3 appearance in Monaco, "I didn't reach Q3 but I was with Alfa [then Sauber] and I think it was quite a reasonable result for us here, but not the race though.
"And then quali in 2019, I remember very well what happened, we did a bad strategy choice and it happens. At the end, it's like this. These two times I haven't made it to Q3 but... we'll do everything this year to reach it."
READ MORE: Ferrari want to fight for wins 'very soon' reveals Leclerc, as he says team's 'work is paying off'
Asked whether he in fact loved or hated his home track given his record here (Leclerc also suffered a pair of DNFs at Monaco during the 2017 Formula 2 season), Leclerc replied: "I love it! But I've had a bit of a tough time at this track in the last three years, apart from last year where we didn't race, but I love this track, I love city tracks in general. And here, I think it's a special feeling for all drivers to be racing here.
"It's very, very technical, we've got the high-speed part with the swimming pool and you just need to be on it, and I love this challenge of trying to push the car to its limits, and never going over it otherwise you pay the price for it."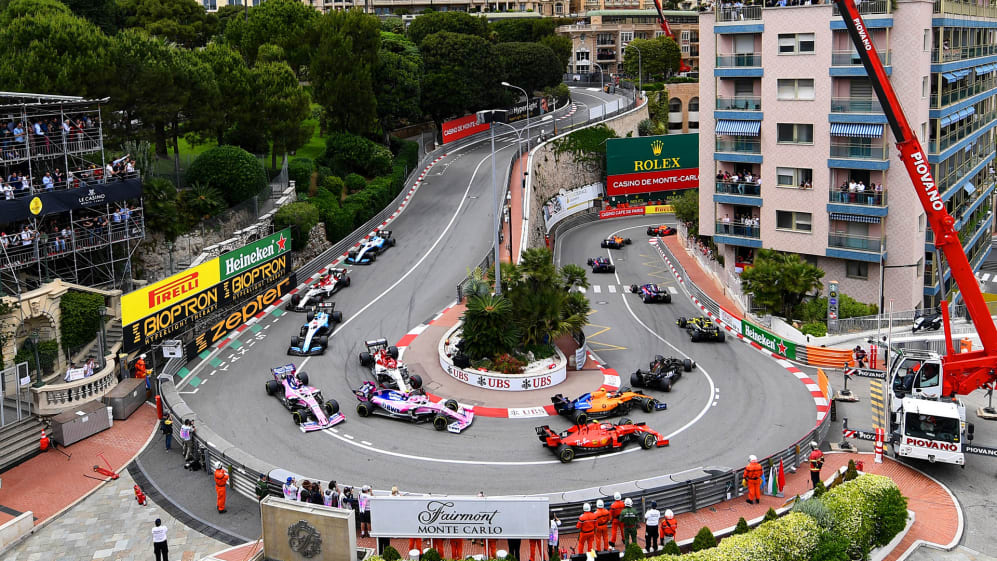 Meanwhile, despite Ferrari having shown strong performance in Barcelona's Monaco-esque Sector 3 last time out at the Spanish Grand Prix, Leclerc dismissed the notion that that would help the team this weekend, as they seek to close down the five-point gap to rivals McLaren in the constructors' standings.
FORM GUIDE: Will Monaco give us another Hamilton vs Verstappen classic – and can Leclerc score at home?
"Unfortunately I don't think it means anything for here," said Leclerc, "just because in Barcelona, there were also other factors that were playing into our competitiveness in Sector 3, which is that probably we were better on tyres compared to the others in Sectors 1 and 2, which made us arrive in better shape tyre-wise for Sector 3. So I don't think that we can benefit from that here, but let's wait and see.
"But realistically I think the objective is still to be ahead of the midfield like we've been in Barcelona, and we shouldn't dream too much about fighting with Mercedes and Red Bull, because realistically we are not at that level yet."