Feature
FORM GUIDE: Will Monaco give us another Hamilton vs Verstappen classic – and can Leclerc score at home?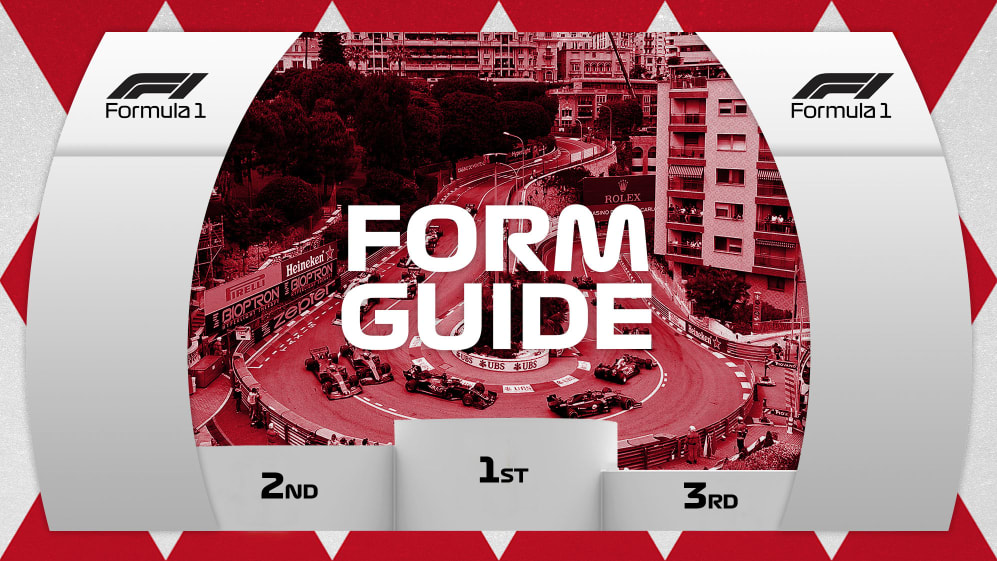 Sadly absent from the calendar in 2020, the Monaco Grand Prix is back for this season. But amid the glitz and the glamour, which drivers can bring their street circuit smarts to bear this weekend? We look at the favourites for points, pole, podiums and victory in Monte Carlo.
Vying for pole
Lewis Hamilton may have celebrated his 100th pole position at the Spanish Grand Prix – but strangely for a driver now firmly ensconced as F1's most successful ever qualifier, Hamilton's pole record at Monaco isn't sparkling. He has just two to his name here – a feat matched by McLaren's Daniel Ricciardo, incidentally – having only taken his first in 2015, while the second came at the last event in 2019.
READ MORE: Monaco 'puts the fire under your ass' says Wolff, as he predicts Red Bull will be 'the team to beat'
Mercedes team mate Valtteri Bottas, meanwhile, only missed out on pole to Hamilton at the 2019 Monaco Grand Prix by 0.086s – while with Toto Wolff having defended the "enormous speed" of Bottas after his difficult Barcelona race, this could be an opportune moment for the under-the-microscope Finn to produce a "to whom it may concern" performance on Saturday in the Principality.
The Mercedes duo's chief rival for the weekend, you won't be surprised to hear, looks set to once again be Red Bull's Max Verstappen. The Dutchman started third here in 2019 (his best Monte Carlo grid slot to date) but he's demonstrated pole-claiming pace throughout 2021 – missing out to Hamilton in Barcelona by just 0.036s.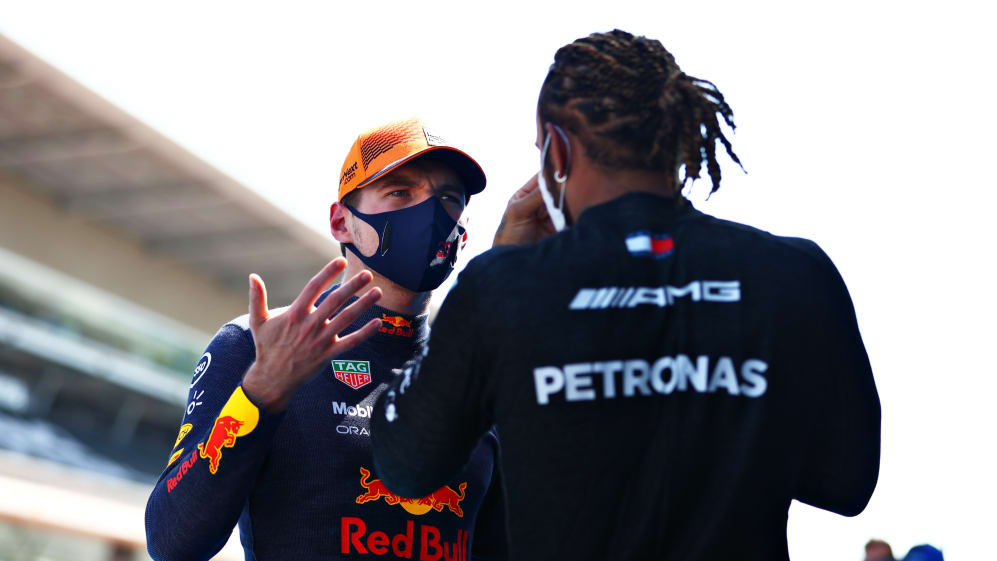 And here's an intriguing little stat: in qualifying for the 2019 Spanish Grand Prix, Mercedes' fastest time through Barcelona's slow, Monaco-like Sector 3 was 0.444s quicker than Verstappen's best – with Verstappen then 0.475s off Hamilton's pole lap at Monaco.
LISTEN: Who will win in Monaco? Sir Jackie Stewart joins the F1 Nation crew to discuss
In qualifying for the 2021 Spanish Grand Prix, though, Verstappen beat Hamilton to be fastest through Sector 3 by 0.105s. Will he be able to carry that advantage through to Monte Carlo?
Pole positions 2015-2019:
2019 – Lewis Hamilton (Mercedes)
2018 – Daniel Ricciardo (Red Bull)
2017 – Kimi Raikkonen (Ferrari)
2016 – Daniel Ricciardo (Red Bull)
2015 – Lewis Hamilton (Mercedes)
FAN VIEW: Red Bull absolutely have the car to give Mercedes a real fight over a single lap in 2021, and F1 Play voting for Monaco emphasises that fact. Max Verstappen is right up there with Lewis Hamilton at the top of the list as gamers plot their Monaco picks. The only other driver with any numbers is Valtteri Bottas.
In the mix for victory
Max Verstappen may have been classified fourth the last time we raced at Monaco in 2019 – but he actually finished second on the road, after he and Hamilton treated F1 fans to a fantastic duel around the streets, Hamilton ultimately triumphing for a third time in Monaco as Verstappen was forced to swallow a five-second post-race penalty.
Given those two's current form – with no one but Hamilton or Verstappen having finished a race in the top two positions so far this year – it's looking good for a repeat performance in Monte Carlo. And with AlphaTauri's Pierre Gasly having made the astute observation that "qualifying is 95% of the race result" in Monaco, that fight for pole on Saturday should be even more intense…
READ MORE: 'We need to make sure we beat Mercedes in Monaco', says Red Bull boss Horner
Bottas and Red Bull's Sergio Perez have thus far played bit parts in the 2021 championship drama. And despite Perez having boldly targeted a win this weekend – very bold, considering he's yet to finish on the podium with Red Bull – both are definitely outsiders for victory, Bottas having never really gelled with the track on a Sunday (he's not finished higher than fourth on the road here since joining Mercedes in 2017, although Verstappen's 2019 penalty bumped him up to third) while to his credit, Perez does have a Monaco podium to his name, with Force India back in 2016.
Wins 2015-2019:
2019 – Lewis Hamilton (Mercedes)
2018 – Daniel Ricciardo (Red Bull)
2017 – Sebastian Vettel (Ferrari)
2016 – Lewis Hamilton (Mercedes)
2015 – Nico Rosberg (Mercedes)
FAN VIEW: Hardly surprising, but absolutely a two-horse race here. Lewis leads Max in the voting but not by a country mile as F1 Play gamers zero in on the two big guns for F1's annual jewel in the crown. The gap is slightly bigger than for previous races, but it's still a straight shootout between the sport's brightest stars.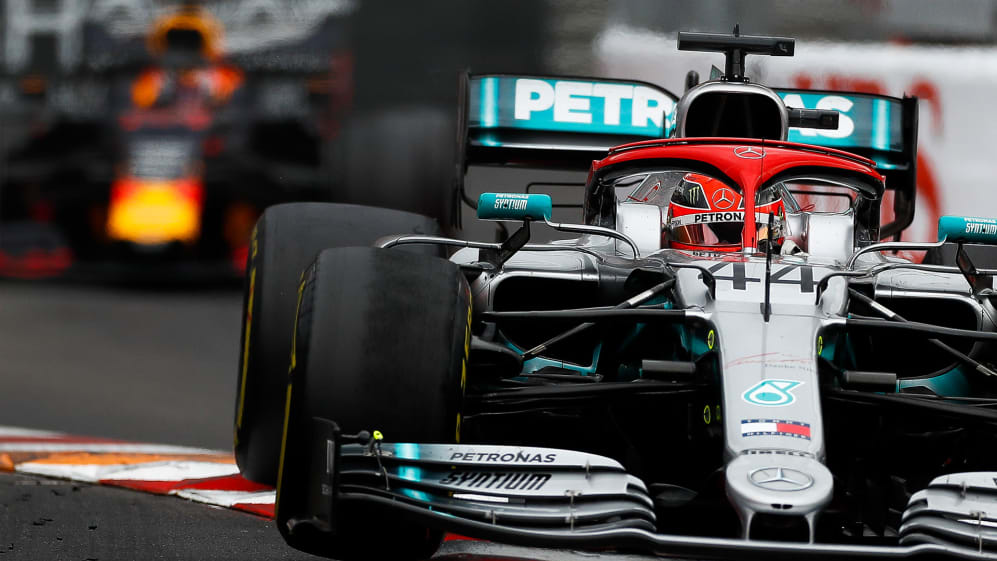 Podium Outsiders
Some drivers simply thrive on Monaco's idiosyncratic demands – and Daniel Ricciardo is most certainly one of them. As already mentioned, Ricciardo's a two-time pole-winner here, while were it not for a botched pit stop in 2016, he'd be a two-time winner as well. Fresh off the back of his strongest race of the year in Spain two weeks ago, Ricciardo will be hopeful of getting straight back into the groove at his beloved Monaco.
READ MORE: 'Monaco 2016 haunted me for two years' admits Ricciardo – 'It was just pure rage'
Local boy Charles Leclerc (so local that his mum famously used to cut Monaco resident David Coulthard's hair) has been in excellent form this season. But when it comes to form at home, the picture is less rosy, Leclerc having failed to see a chequered flag at Monaco in his two home Grands Prix so far – while he also DNF'd in both Formula 2 races in 2017.
Instead, his team mate Carlos Sainz is actually the Ferrari driver with real form in Monaco, Sainz having finished in the points at all five Monaco Grands Prix he's contested. And given Ferrari's race pace improvements witnessed in Spain, Sainz could well be a driver ready to pounce on any podium openings.
Keep an eye out for Esteban Ocon in the improving Alpine, too. Ocon hasn't raced at Monaco since 2018, but he was sixth then for Force India, while the Frenchman's been driving excellently so far in 2021.
Podiums 2015-2019:
Mercedes – 6
Ferrari – 5
Red Bull – 3
Force India/Racing Point – 1
FAN VIEW: Ferrari star and local Monegasque hero Charles Leclerc is a popular F1 Play pick to go well in his home race this weekend. McLaren's Daniel Ricciardo, historically very strong around the tight streets of the Principality, also has some support along with his team mate – young Brit Lando Norris.
READ MORE: McLaren to run one-off livery for Monaco Grand Prix, inspired by iconic Gulf colour scheme
Points potential
Cast your eyes slightly lower down the order, and you'll find a host of former Monaco winners. Aston Martin's Sebastian Vettel is a two-time victor, while he has the incredible record of never having been classified lower than fifth in the races he's finished at Monaco. That will most likely change this year, but if Aston Martin can dial in their upgrade around here, Vettel's got the form to make hay with it.
Fernando Alonso is another two-time Monaco winner, taking victories on the bounce in 2006 and 2007, while he was a brilliant fifth for McLaren in the 2016 race – and has never finished out of the points in races he's been classified in here.
And then there's Alfa Romeo's Kimi Raikkonen. His team have made no bones about their disappointment at still being point-less four races into 2021 – but with Raikkonen having been on pole here as recently as 2017, can the Iceman get some digits on the board for the Swiss team this weekend?
READ MORE: How McLaren are trying to stay ahead of Ferrari – and the front wing call they have to make for Monaco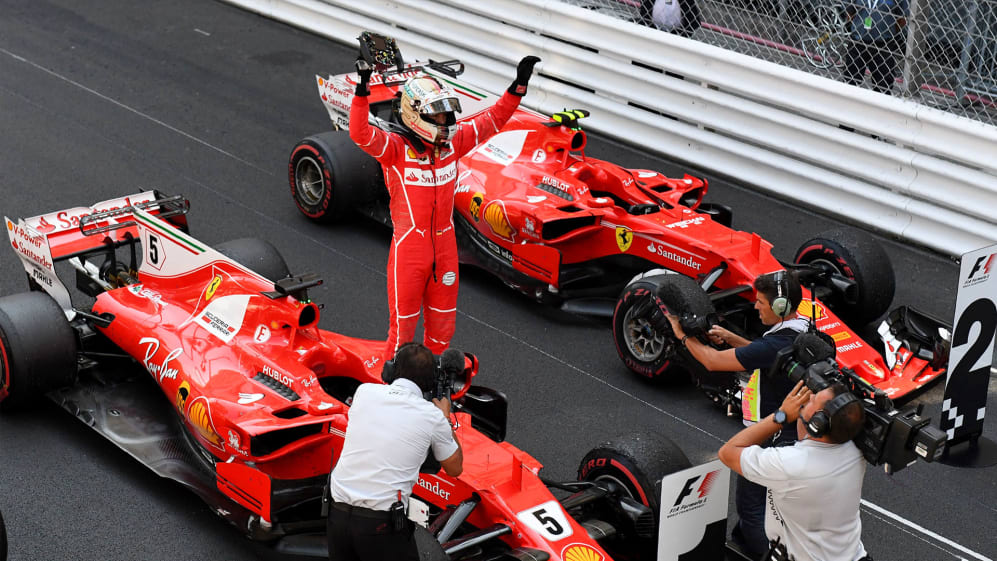 Let's see, too, what Monaco's F1 virgins – that's Mick Schumacher, Nikita Mazepin, Yuki Tsunoda and, by dint of F1 not having raced here last year, Nicholas Latifi – can manage – while with qualifying so important in the Principality, can George 'Mr Saturday' Russell convert one of his trademark high grid slots into actual points for Williams this weekend?
READ MORE: Tsunoda counting on Macau experience to help at first ever Monaco appearance
Points 2015-2019:
Mercedes – 154
Ferrari – 129
Red Bull – 115
Racing Point/Force India – 37
AlphaTauri/Toro Rosso – 29
McLaren – 24
Renault/Lotus – 7
Haas – 6
Williams – 3
Alfa Romeo/Sauber – 2
FAN VIEW: Once you get outside the top four teams, the battle for points is a pretty tight one and F1 Play voting reflects that. There is plenty of support for Alpine's Fernando Alonso and Aston Martin's Lance Stroll. Alfa Romeo's Kimi Raikkonen also has plenty of backing from gamers to go well this weekend.