Ferrari want to fight for wins 'very soon' reveals Leclerc, as he says team's 'work is paying off'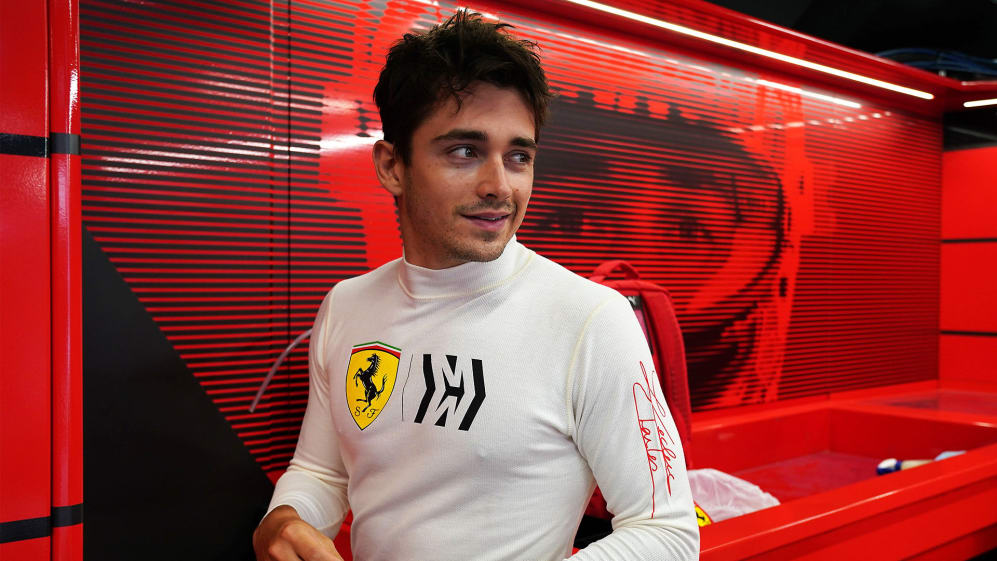 Charles Leclerc says he wants to be fighting for victories with Ferrari "very soon", with the Italian team having appeared revitalised this season following a trying 2020 that saw them finish a lowly sixth in the constructors' standings.
Leclerc has finished every Grand Prix this year inside the top six, three times out of four in P4. But while the podium has so far eluded him – Leclerc having claimed two by the same point last year, despite Ferrari's pace struggles – the Monegasque praised the "great job" done by Ferrari's engineers in Maranello on this year's SF21 – and said he is also targeting a return to the top step for him in the near-future, with his last triumph having come at the 2019 Italian Grand Prix.
READ MORE: Sainz still seeking 'perfect launch' as he gets up to speed with Ferrari start procedure
"Last year was definitely a difficult season, to accept where we were," said Leclerc after finishing fourth at the Spanish Grand Prix, having headed Mercedes' Valtteri Bottas for a large part of the race.
"But I think the team has done a great job by accepting pretty quickly that we have done a step back [in 2020], and then we've been working in the best way possible. I think since that moment onwards, and this year, we can see that the team has done a great job by just making steps in the right direction.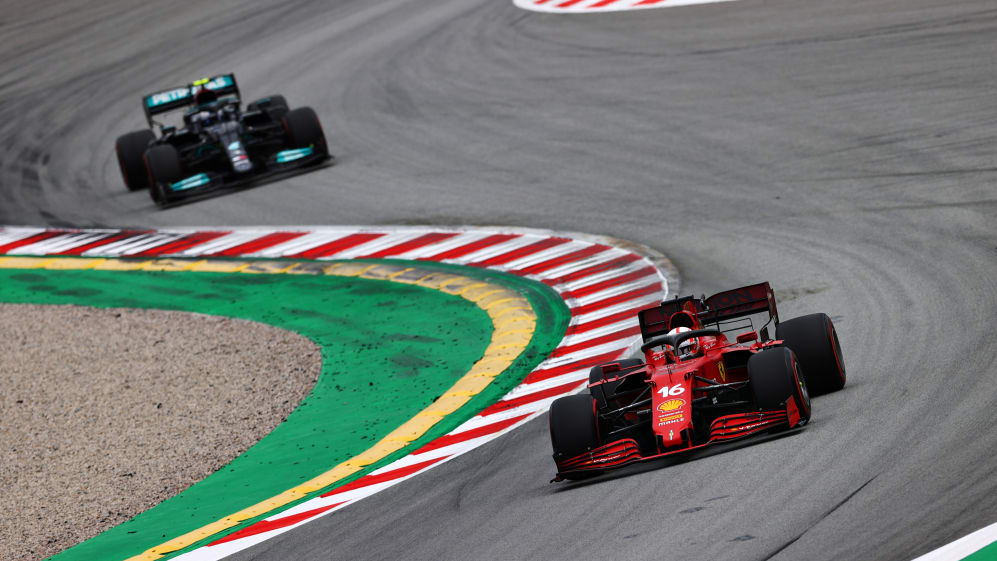 "It shows that all the work that the people have done in Maranello, and that we have also done at the track, is paying off," added Leclerc, "and we can see it at the track. The road is still long and we want to be fighting for the first positions very soon. But I think the way we work is the right one and we are just doing a good job as a team, and we want to keep going like that."
DRIVER MARKET: F1's silly season for 2022 has already begun – but what are the big stories?
Last year's Spanish Grand Prix saw Leclerc qualify P9, 1.503s off Lewis Hamilton's pole time, while in the race, Sebastian Vettel finished a lap down in P7 as Leclerc retired from 11th with an electrical issue.
And asked whether Ferrari's performance at Barcelona in 2021 – where Leclerc qualified fourth, having halved the gap to pole to 0.749s – had been beyond his expectations, Team Principal Mattia Binotto replied: "We made a lot of progress and that's good to see. I think the team have shown that they know they're capable of addressing the weaknesses.
"I think compared to last year… we were lapped at the end of the race, 1.5s off the pole, so I think that overall, the team really addressed some of the weaknesses," added Binotto.
READ MORE: 'P4 the best we could have done' – Leclerc delighted with 'very competitive' Ferrari performance in Spain
"It will take time to become even stronger, but I think that this team is great and capable, and I'm pretty sure that can give us great satisfaction. Beyond expectations, I'm not sure is the right answer, but I'm pretty pleased, because it's a great result for where we were last year."