Leclerc tells himself to 'shut up' after Singapore radio outburst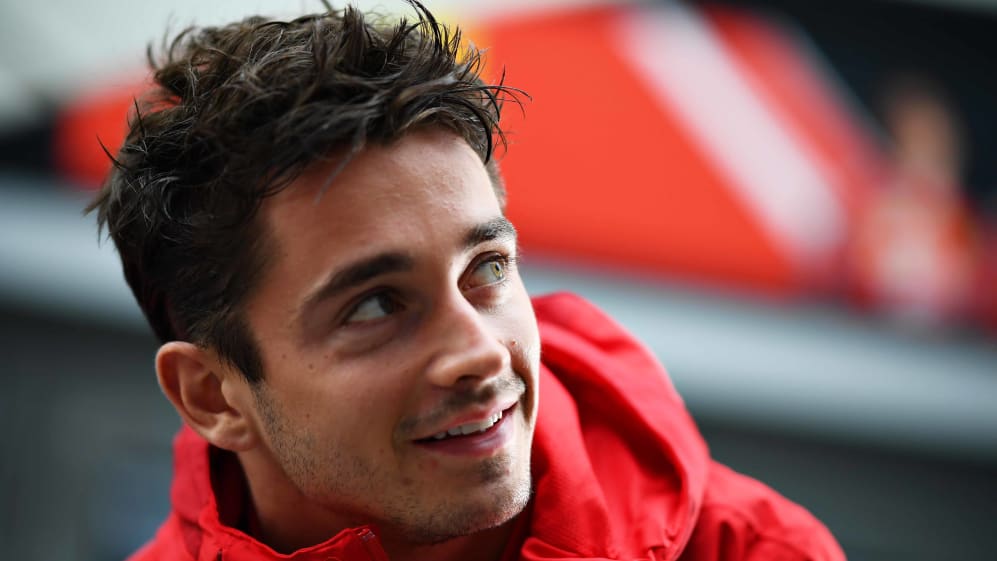 Conscious that his radio messages in Singapore may have given off the wrong impression to some, Charles Leclerc has said that he's learned a lesson if a similar situation arises: to "shut up".
Ferrari finished one-two in Singapore with Sebastian Vettel breaking a 392-day winning drought. But it was Leclerc who'd taken pole position on Saturday – and when he realised during the race that Vettel had undercut him, Leclerc let his frustration be known over team radio.
But in Russia, the two-time Grand Prix winner conceded that "there was absolutely no need" to voice that frustration after losing out on victory to his team mate.
"I believe my reaction was well over what it should be, and that shows that I've still got a lot to learn, so in these situations there was absolutely no need to be like this," said Leclerc in Sochi.
"The team has done the right thing, we wouldn't have finished one and two with another strategy, and that's what matters the most, so on that, I definitely have a lot to learn and a lot to improve, so that won't happen in the future."
However, it's not easy for a driver to have victory snatched away from them – and Leclerc explained exactly why in Russia, while also issuing in a stern warning to himself…
READ MORE: Bottas doesn't want repeat of Singapore team orders in Russia
I wake up in the morning thinking about victory, I go to sleep thinking about victory, so sometimes it might be hard to control myself
"Obviously in the car it's always very difficult [to control yourself] – there is a lot of adrenaline. I wake up in the morning thinking about victory, I go to sleep thinking about victory, so sometimes it might be hard," he said.
"I think some people can't understand how much I want to win; some people have understood it, some people understood it wrongly.
"But I just need to control myself more in these situations and just – how can I say it politely? – just shut up, instead of speaking on the radio. I will learn from this and try for it to not happen again," he said.
Putting the radio angst behind him, ahead of the Russian Grand Prix, Leclerc revealed that Ferrari had a newfound self-belief, especially given that their third win in a row had come at Singapore, a track where they weren't expected to challenge Mercedes.
READ MORE: Engine penalty 'doesn't change a lot' says bullish Verstappen
"We've been very surprised in Singapore by how quick we were," he said. "Whether it will be the same story here or not, I don't know.
"Definitely, if we wouldn't have had the Singapore weekend, we [would] not arrive here thinking we are the favourites. Mercedes have always been very quick and they've won [every year] here so it's going to be very difficult to beat them. But seeing the performance in Singapore, we are a bit more confident, so let's see if we can challenge them."