Gordon Murray has opted to name the extreme, £3.1 million track version of his new hypercar, the T.50s, after three-time world champion Niki Lauda, who passed away in May 2019.
Lauda and Murray worked together for two seasons at Brabham in 1978 and 1979, Lauda famously winning the first race that Murray's radical BT46B 'fancar' entered, the 1978 Swedish Grand Prix at Anderstorp.
WATCH: Monaco mastery and that stunning injury comeback – Lauda's top 10 F1 moments
The BT46B's distinctive rear-mounted fan is replicated on the T.50s Niki Lauda (complete with 'Fancar' legend on the car's rear flanks), working with the car's aerodynamic parts to produce 1,500kg of downforce. It will be welcome downforce for the 25 owners able to get their hands on this track-only special, too, given the car weighs just 852kg, while being capable of producing 725bhp from its bespoke 3.9-litre, Cosworth-made V12.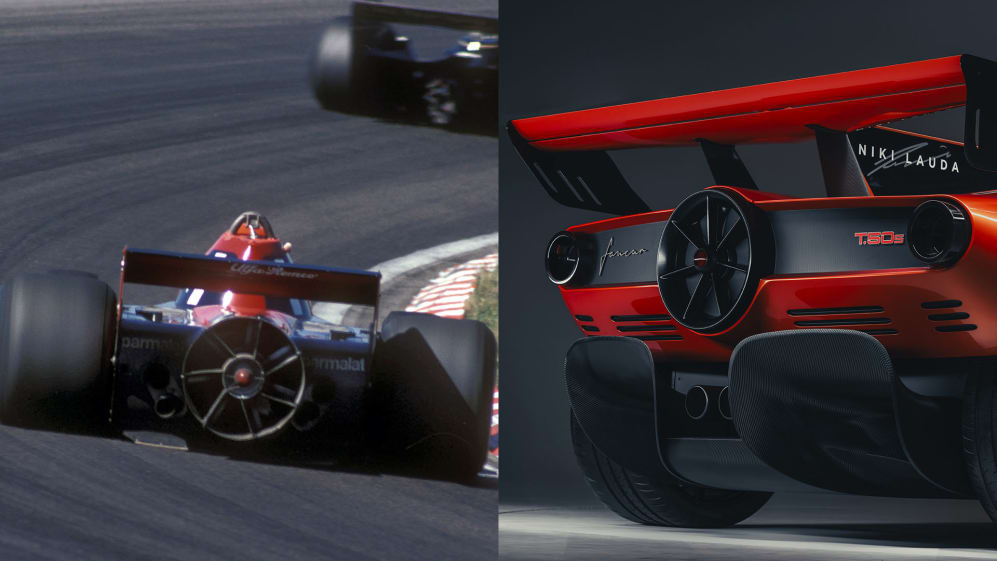 The Gordon Murray Automotive T.50s Niki Lauda was launched on February 22, on what would have been Lauda's 72nd birthday, with Murray paying tribute to the three-time champion, saying: "Niki was a great racing driver and he was also a good friend and it is absolutely fitting that we are launching the T.50s Niki Lauda on his birthday. Niki would have appreciated the innovation and engineering detail in our car."
LISTEN: Legendary designer Gordon Murray on revolutionising F1, his new supercar and more
Meanwhile, each of the 25 T.50s Niki Laudas will be named after Murray's wins in Formula 1, with the first car set to be known as 'Kyalami 1974' – commemorating Carlos Reutemann's 1974 South African Grand Prix victory for Brabham.