Limited Friday running 'puts us on the back foot' admits Hamilton after early FP2 failure at Zandvoort
Although Lewis Hamilton admitted his early stoppage out on track in second practice put him "on the back foot" he insisted the loss of running wouldn't hamper his Dutch Grand Prix preparations too much – before commenting on how "epic" it was to drive the redeveloped Zandvoort circuit.
Having topped FP1, a session that was heavily shortened by Sebastian Vettel's engine issue in the Aston Martin, Hamilton emerged looking to build some momentum in FP2 – but that hope faded when he stopped five minutes in with a loss of power ending his session after just three laps.
FP2: Leclerc leads Ferrari 1-2 in second practice at Zandvoort, as Hamilton completes just 3 laps
Asked if he knew the cause of the problem, he replied: "Not yet. I was just in there [the garage], I just lost power, so they just told me to stop, but it's not the end of the world.
"It's been a beautiful day in terms of weather, it's amazing to see the crowd – there's so many people here – it's good to see people hyped and the first time we've see the full, full energy. Not full yet, but we'll probably see it in the next few days – all the energy the Dutch fans bring.
"It's more annoying that we only got like 20 minutes of running with that red flag [in FP1], it naturally puts us on the back foot, but Valtteri [Bottas, his team mate] looked like he had a good session so probably tomorrow we can try and fill in, make up for some of the time, hopefully."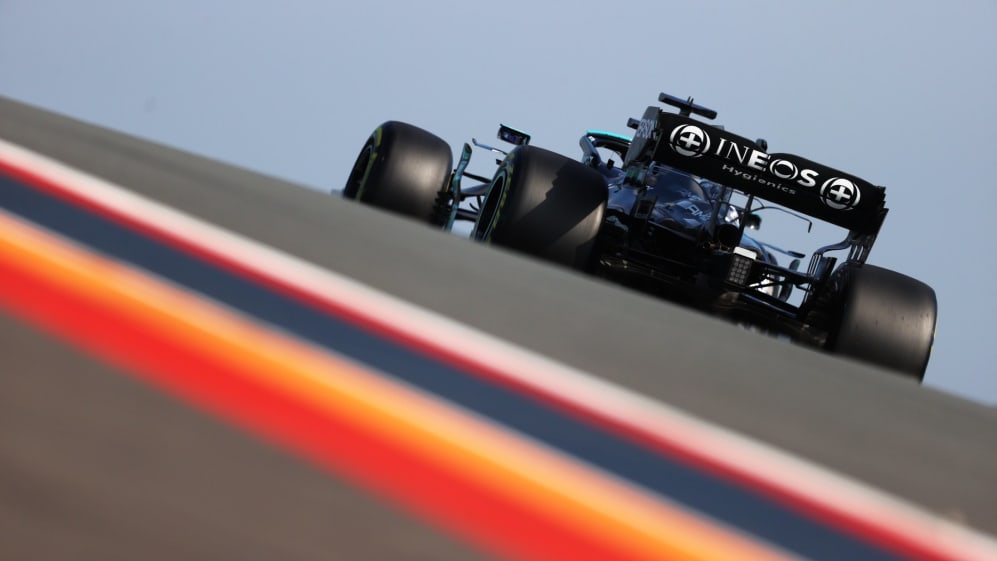 The silver lining for Hamilton was a return to Zandvoort – the circuit hosting a Grand Prix for the first time since 1985 – where he won the prestigious 2005 Masters of Formula 3 event. The Briton said the memories came flooding back on his first laps of the Dutch Grand Prix circuit on Friday morning.
"Ah, man, the track is epic," he continued. "It's really fantastic. It brought back so many memories when I first got out there when I was driving here because I didn't really remember – I knew it was great when I was in Formula 3 – but it's crazy in a Formula 1 car. The speed we're going through Turn 7, yeesh! It's a real racing circuit!
READ MORE: Wolff says he wouldn't 'block' race return for Albon, as Mercedes-backed De Vries eyes step up to F1
"It'll be interesting whether, I don't think you're going to be able to overtake here because it's just high, high-downforce, super-fast corners, which we probably won't be able to follow through, but let's hope, let's hope that there's a good strategy on Sunday," he added.
With a three-point lead in the standings, Hamilton has it all to do to rain on homecoming hero Max Verstappen's parade and extend his cushion in the title battle this weekend.