Wolff says he wouldn't 'block' race return for Albon, as Mercedes-backed De Vries eyes step up to F1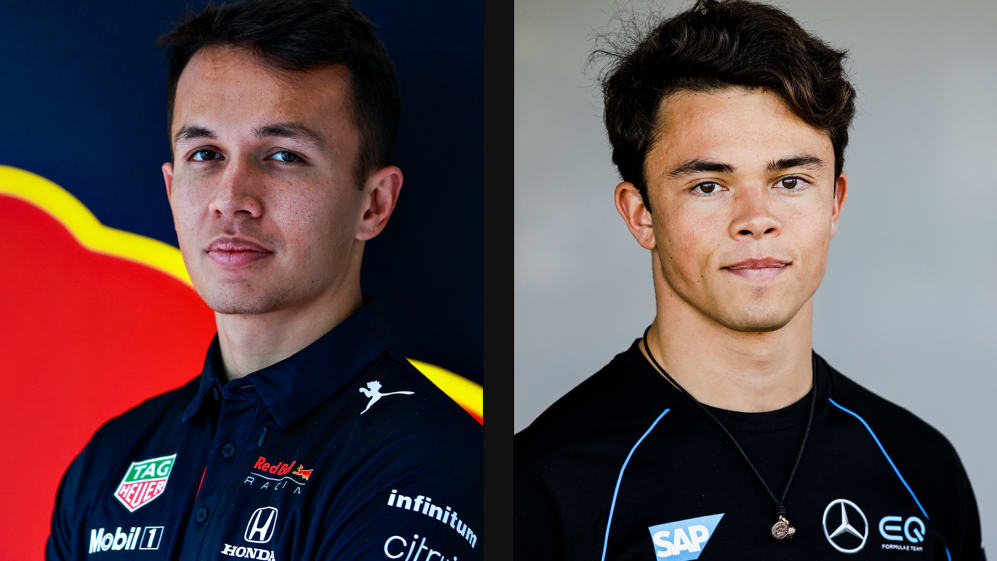 Kimi Raikkonen's retirement announcement has triggered a wave in the driver market which could lead to Alex Albon returning to a Formula 1 race seat. And Red Bull boss Christian Horner says he is doing everything he can to get his reserve driver back on the grid for next year – while Mercedes chief Toto Wolff says he wouldn't "block" Albon's return, despite being keen to place his own reserve driver Nyck de Vries in an F1 seat.
Albon lost his F1 drive to Sergio Perez for 2021 and became Red Bull's reserve driver, competing in the DTM series while fulfilling his role for the F1 team. But now, according to Horner, Raikkonen's retirement at the end of this season could mean a return for the Thai racer with Williams or Alfa Romeo, and an announcement could be made very soon – especially if George Russell is moved to Mercedes for next season.
READ MORE: 'I'd always be Kimi in computer games' – Hamilton leads tributes to Raikkonen after Finn announces retirement
"I think Alex, he deserves a seat in Formula 1 next year and I think there's quite a bit of interest in him for next year and we'll do whatever we can to try and enable that," said Horner. "I hope that nothing prevents him from realising one of those opportunities. He's a talented driver; it's subject to George moving. Kimi's retiring – that does open up opportunities – so I am sure it will get resolved over the next week or so.
"We're looking at external teams," he added. "Williams and Alfa [Romeo] have both expressed interest and yes, we're keen to see him back racing in Formula 1, and hopefully that can get resolved over the next few days," reiterated the Red Bull boss.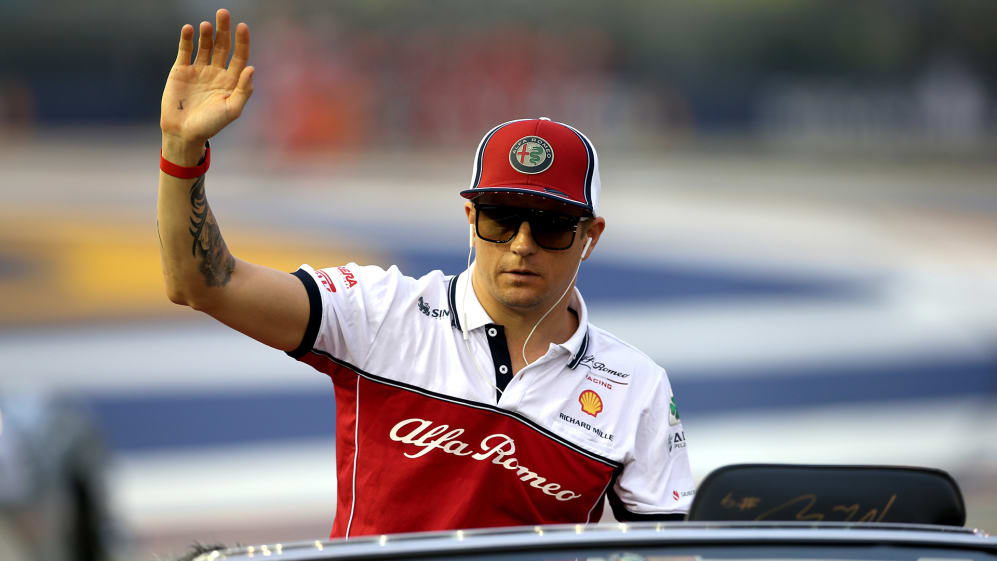 The other factor at play is Mercedes-backed Nyck de Vries who, after winning the 2019 Formula 2 title and the 2020-21 Formula E championship, is keen to make the step up to F1 – and has been linked with the same seats as Albon.
"We'll be supportive of [Albon] racing elsewhere," added Horner, when asked if Red Bull would accept the Thai driver competing for an F1 team outside of Red Bull Racing or AlphaTauri. "I hope that Mercedes don't prevent that from happening. He deserves that chance. So we're doing our best to help him and we'll see what happens."
Mercedes Team Principal Wolff said that De Vries' F1 future depends not only on the Formula E team's aspirations, but on where Albon ends up in 2022 – but maintained he wouldn't seek to block Albon's return to F1 for de Vries' sake.
DUTCH GRAND PRIX – Read the all-new digital race programme here
"I guess at the moment it revolves around Alex Albon who, as Christian says, deserves a seat; he is a really good kid, and he is probably the main protagonist in the… [musical] chairs," said Wolff.
He added: "I would never block someone like Alex Albon; he's a fantastic guy, personality is great, I was personally sad to see him going [in 2020], and if he has a chance in a Formula 1 car I think that's the right thing to do. But equally, maybe Nyck has. So we'll have to look at the open spaces at Alfa and at Williams and try to find a solution."