Podcast
LISTEN: Japanese hero Kamui Kobayashi on his racing career – and his part in Tsunoda's rise to F1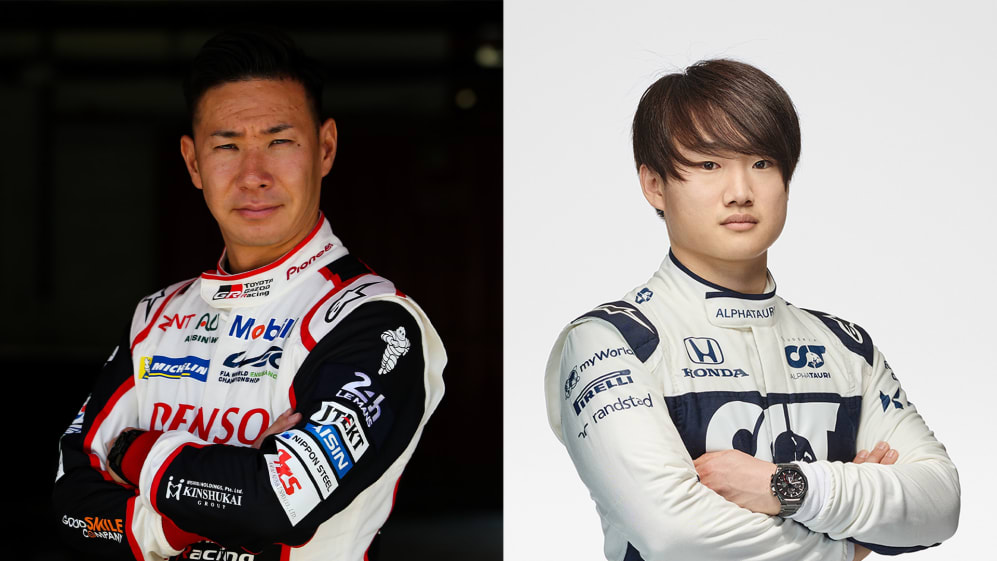 On Sunday, Yuki Tsunoda became the 18th Japanese Formula 1 racer and the first Japanese F1 points-scorer since Kamui Kobayashi. In the latest Beyond The Grid podcast, Kobayashi gives his thoughts on the Japanese rookie – and has some crucial advice for the young AlphaTauri charger…
Kobayashi's final season in Formula 1 came with Caterham in 2014, but he made his F1 debut with Toyota in 2009, and then spent three seasons with Sauber - scoring an emotional podium at his home race at Suzuka in 2012.
He also has four podium finishes at the Le Mans 24 Hours, all with Toyota, and made a name for himself in F1 with his swashbuckling style and talent for overtaking - something which Tsunoda showed he also has in his locker in his debut Grand Prix in Bahrin on Sunday. On this week's podcast Kobayashi reveals when he first met Japan's newest F1 star - and what the 20-year-old will need to compete in motorsport's top tier.
WATCH: Rookie Tsunoda snatches P9 on debut with last-lap pass of Stroll
"He was good! I think before he joined Honda's school he came to Toyota's school and I was teaching him," said Kobayashi of Tsunoda. "He was 14 or 15 years old… I spoke with him sometimes. I spoke with him last month. I think he will be good but just [depends] how he fits and how he has a good match with his car and the team as well."
The ex-F1 racer had more pertinent advice for his young compatriot, explaining why Tsunoda needs to "match the car" as he did to finish third overall in last year's Formula 2 Championship.
"It looks like there's big support from Red Bull and the team but I find that [Pierre] Gasly is doing really well at AlphaTauri. [Tsunoda] has a really tough driver next to him. It's [important] that he matches with the car. He was good in F2 but if you look at F3 he was not very special, so I think he can be good if he matches the car."
READ MORE: The 7 Japanese point-scorers F1 rookie Yuki Tsunoda is looking to emulate
Kobayashi added, jokingly, that Tsunoda needs another piece of the puzzle to succeed in F1. He said: "I'm not worried. I think he can [perform] but he needs to have a very good manager!"
The ex-Caterham racer explained what he meant by adding: "Yeah [he needs manager] for future contracts because for sure, he can have a good result but he can have, maybe, mistakes as well. With mistakes, he needs to have someone to explain well to the team. He needs a filter to manage himself.
"If he is still young and he doesn't have experience in motorsport, he needs to know someone who can help him to manage his mind and his amount of confidence. It's no doubt that with time he'll be good one day but it's how he manages his image with the team, his brand… in Formula 1. This is most important, I feel," he added.
As for Kobayashi himself, he still holds the record for the most points ever scored in F1 by a Japanese driver - and he's also the man Sergio Perez credits for teaching him the dark art of tyre management.
Kobayashi discusses all of that and more, including the famous first impression he made on Jenson Button in 2009, in this week's podcast.
Listen to the rest of Kamui Kobayashi's interview in the latest episode of Beyond The Grid in the player above, on Spotify, or on Apple Podcasts.