Feature
The 7 Japanese point-scorers F1 rookie Yuki Tsunoda is looking to emulate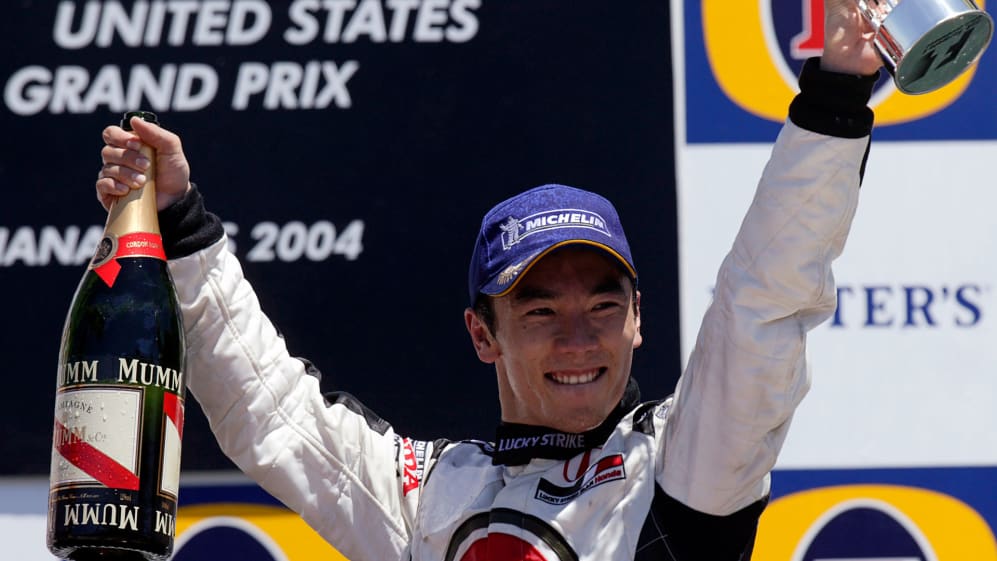 AlphaTauri's new recruit Yuki Tsunoda will become the 18th Japanese Formula 1 driver ever this season – but how have other Japanese F1 drivers fared at the pinnacle of motorsport?
We look at the history of the seven Japanese F1 drivers who have scored points, their respective journeys to the sport, and the races in which they made their names.
READ MORE: A fearless first win and securing his super licence in style – 5 key moments on Tsunoda's road to F1
Kamui Kobayashi
Starts: 75
Points: 125
Given Kamui Kobayashi's raw talent, it's a relief that he didn't fall back on his plan B and become a sushi chef. After a disappointing 2009 GP2 Series, F1 seemed a pipe dream for Kobayashi – until Toyota needed a replacement for the injured Timo Glock.
Out-qualifying Brawn's Jenson Button on debut in Brazil, Kobayashi went on to finish ninth there (shocking the Briton with his combative race skills), then sixth at the season-closer in Abu Dhabi.
WATCH: Top 10 one-off F1 podiums
Impression made, he was picked up by Sauber, in the absence of Toyota, and regular points scores and, having proved himself a fast, fearless and well-respected driver (just ask Sergio Perez), he landed a stunning fairy-tale third-place at his home race in 2012.
The end of his F1 dream coincided with that of the beleaguered Caterham squad and Kobayashi jumped ship for a season in Japanese single-seaters, going on to shine at Le Mans. He was the last Japanese F1 driver until Tsunoda.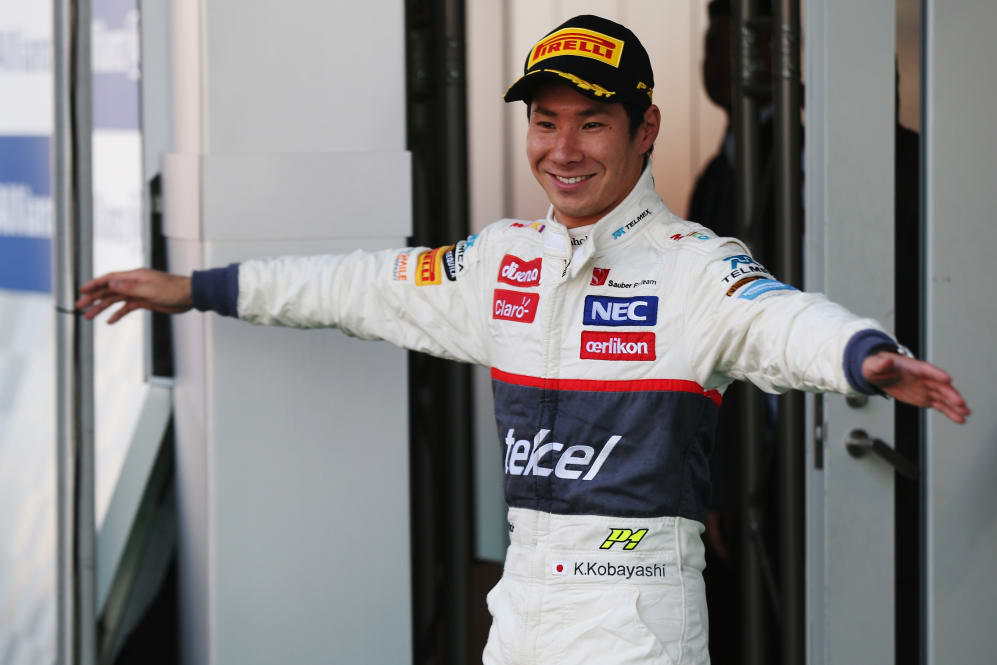 Takuma Sato
Starts: 90
Points: 44
For many, Takuma Sato's F1 career was over too quickly. Triumph in Macau and in the 2001 British Formula 3 Championship led Honda to help land him a seat Giancarlo Fisichella at Jordan in 2002.
Sato had a knack for being in the wrong place at the wrong time, particularly in Austria where he had a lucky escape. But redemption came with P5 at his home race in 2002, where the crowd went into raptures for his maiden F1 points.
PODCAST: Takuma Sato on childhood trips to Suzuka and beating Alonso with Super Aguri
A switch to BAR-Honda was next on the agenda, and Sato made his debut for them at home in 2003, finishing sixth, before a fantastic P8 finish in the 2004 standings. That included a podium at Indianapolis (main image) plus three more top-three qualifications. With the team poised to replace him for '06, Honda scrambled to retain him, at the new Super Aguri squad (see more below!), and Sato did have moments of brilliance such as P6 in Canada, 2007.
When Super Aguri folded in 2008, so did Sato's F1 career – but the fan favourite went on to become the first Japanese Indianapolis 500 winner, winning the famous old race twice.
Satoru Nakajima
Starts: 74
Points: 16
Better late than never; Satoru Nakajima had to wait until he was 34 to make his Formula 1 debut after starring in Japanese Formula 2 for five years. With Honda's backing, he became the first Japanese driver to go full-time in F1 - with Lotus, after Honda-backed Williams had refused to ditch Nigel Mansell to accomodate him.
However, it was to be a baptism of fire for Naka-san, with Ayrton Senna as his team mate at Lotus in 1987. Senna scored 57 points that year while Nakajima took just seven...
WATCH: Classic onboard – Satoru Nakajima, Osterreichring 1987
Next season, alongside Nelson Piquet at the same team, Nakajima managed to score just one point compared to the Brazilian's 22. The next season was dire for Lotus but Nakajima still managed P4 in the sodden 1989 Australian GP, even if rumblings continued about whether he really deserved to be in F1.
A stint with Tyrrell followed and Nakajima managed five points over the next few years, but 1991 was his last season in F1. His son, Kazuki Nakajima, would carry the torch...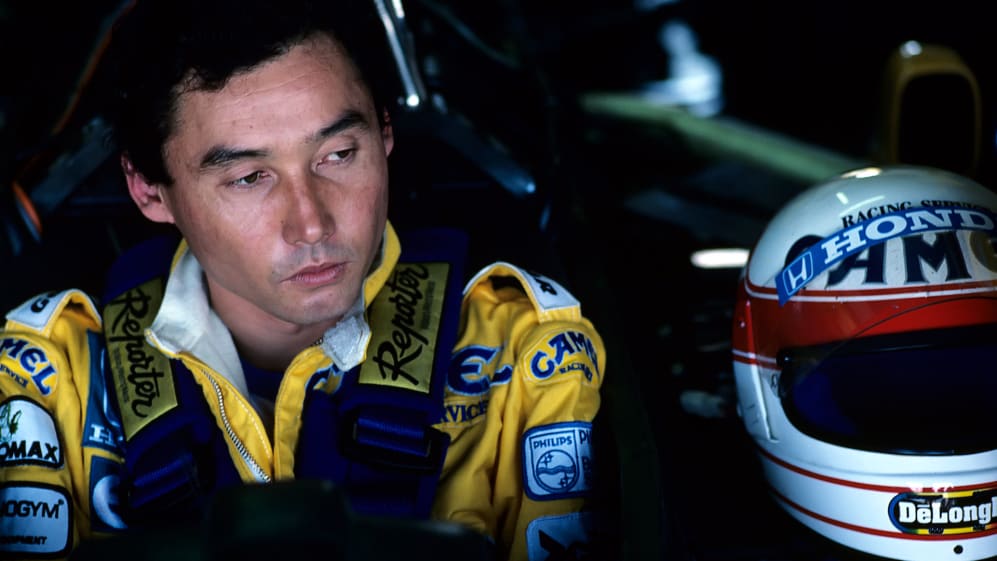 Kazuki Nakajima
Starts: 36
Points: 9
Satoru's son Kazuki Nakajima enjoyed two seasons in Formula 1, thanks in part to backing from Toyota, who provided engines to Williams from 2007 to 2009.
While serving as the team's test driver in 2007, Nakajima scored six podiums, pole at Valencia and P5 in that year's GP2 Series - signs of his talent.
READ MORE: Honda chief sets title target for 2021 as Japanese company prepare to bow out of F1
An F1 debut followed in the season-ending Brazilian GP in place of Alex Wurz, and even though he knocked down two mechanics after missing his mark in his pit stop, he took a solid P10 finish, with points coming immediately when he got the race seat full time in 2008.
2009 proved to be a point-less season for the young Japanese, and when Toyota withdrew from F1 at the end of the year Nakajima was forced to switch focus. He's since won two Super Formula/Formula Nippon titles in his native Japan, one world sportscar title and three - yes three - victories in the Le Mans 24 Hours - proof of a considerable talent, even if it wasn't always seen in F1.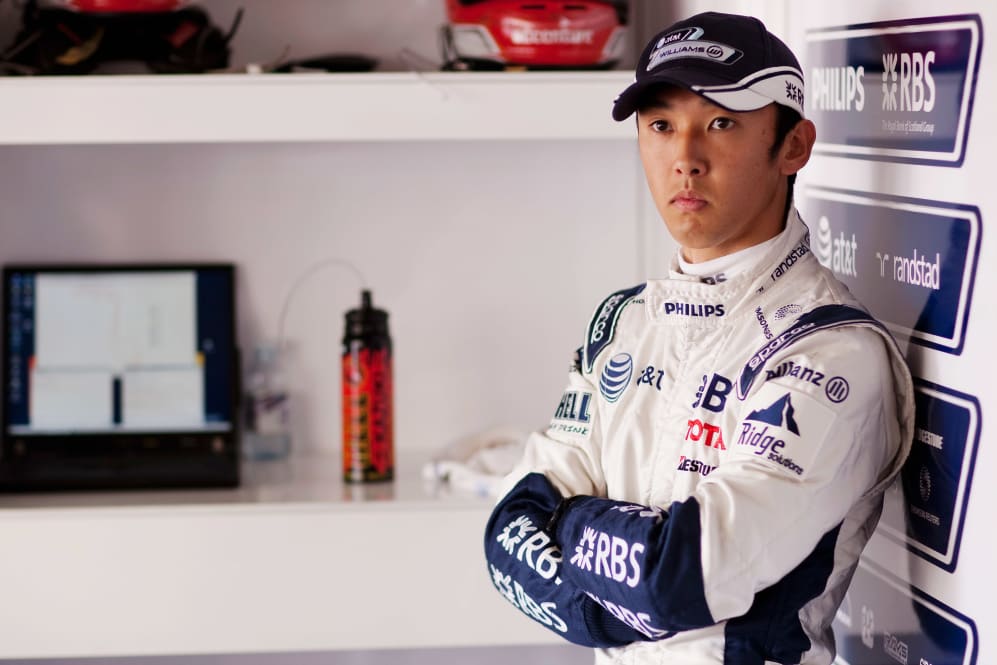 Ukyo Katayama
Starts: 94
Points: 5
Ukyo Katayama spent six seasons in F1 and was classified in just 33 races, but that definitely doesn't tell the full story of an exciting talent.
His 1991 Japanese Formula 3000 title led to a promotion to the Venturi F1 team in 1992. He clashed with team mate Bertrand Gachot a couple of times that season and faced an agonising wait for World Championship points, despite several electrifying performances for Tyrrell in 1993.
Only in 1994, when he finished just four races for Tyrrell, did Katayama score points with best results of P5 in Brazil and San Marino (points were only paid out to the top six finishers in those days).
His following F1 results were unremarkable, but Katayama survived not only an awful crash at the start of the 1995 Portuguese Grand Prix; he was diagnosed with cancer in 1994, and only revealed the diagnosis after bowing out of F1 in 1997.
After F1, clearly still loving an on-the-edge challenge, he turned his attention to mountain climbing, and now in his late 50s has climbed six of the so-called 'Seven Summits' - the highest mountains of each of the seven continents (including Mont Blanc and Denali).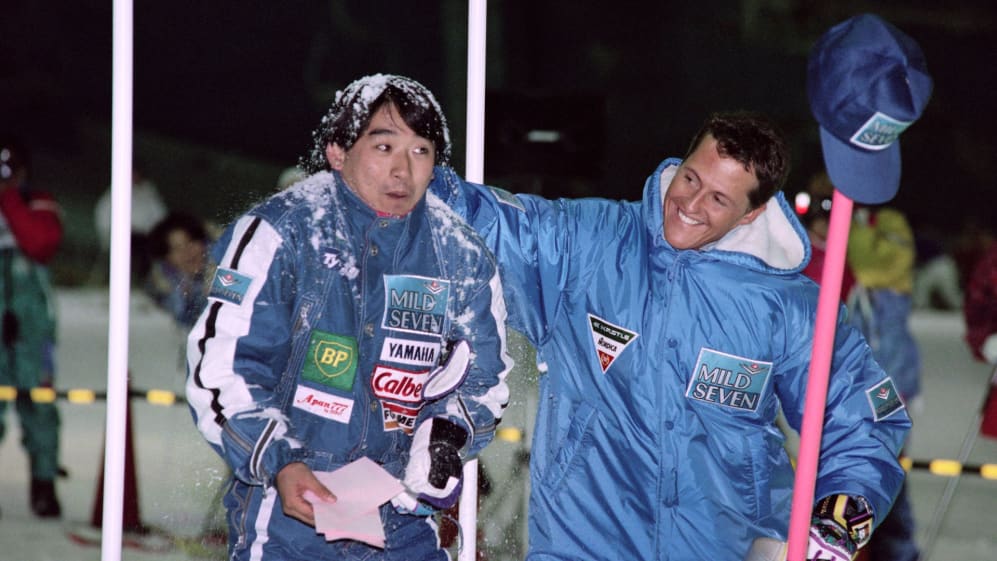 Shinji Nakano
Starts: 33
Points: 2
Fifth in the 1990 British Vauxhall-Lotus championship, finishing just behind David Coulthard, Shinji Nakano found further success in Formula Nippon, tested the unraced Japanese Dome F1 entry in 1996 and was finally drafted up to F1 alongside Olivier Panis at Mugen-Honda-powered Prost team for '97.
Numerous retirements followed but Nakano did finish sixth in Canada and sixth in Hungary, in a gruelling debut season.
In 1998, Nakano moved to Minardi but failed to score a point, a best finish of seventh coming in Canada.
That was his last season in F1 but Nakano did test for Jordan in 1999 before moving stateside for Indycar, then competing for various international endurance racing squads from 2005-16.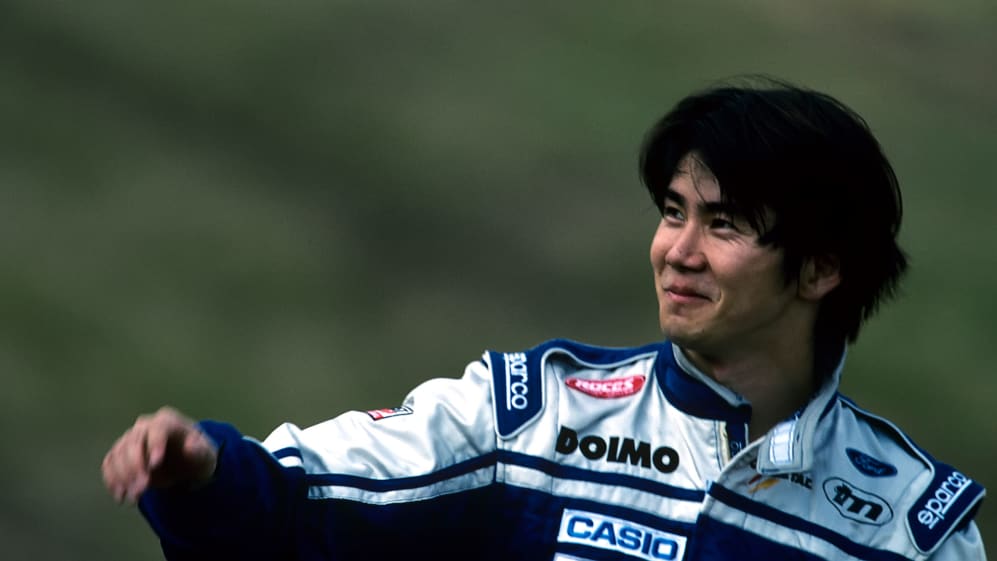 Aguri Suzuki
Starts: 63
Points: 8
The first Japanese F1 driver to take a Grand Prix podium, Aguri Suzuki was swift in Japanese touring cars and Japanese F3000, taking the latter title in 1988. A maiden F1 start with Larrousse followed in the 1988 Japanese GP where he took P16 from P20.
READ MORE: '90s trailblazer Aguri Suzuki on claiming Japan's first F1 podium
His full-time F1 debut for Zakspeed was one to forget, however. In 1989, Suzuki failed to pre-qualify for all 16 races that season (while team mate Bernd Schneider failed to pre-qualify for 14).
Japanese backing meant Suzuki had a lifeline with Larrousse again in 1990, and there he managed a brilliant P6 in Britain and Spain. But the best came in Japan, where he qualified ninth and finished an incredible third in front of the Suzuka crowd.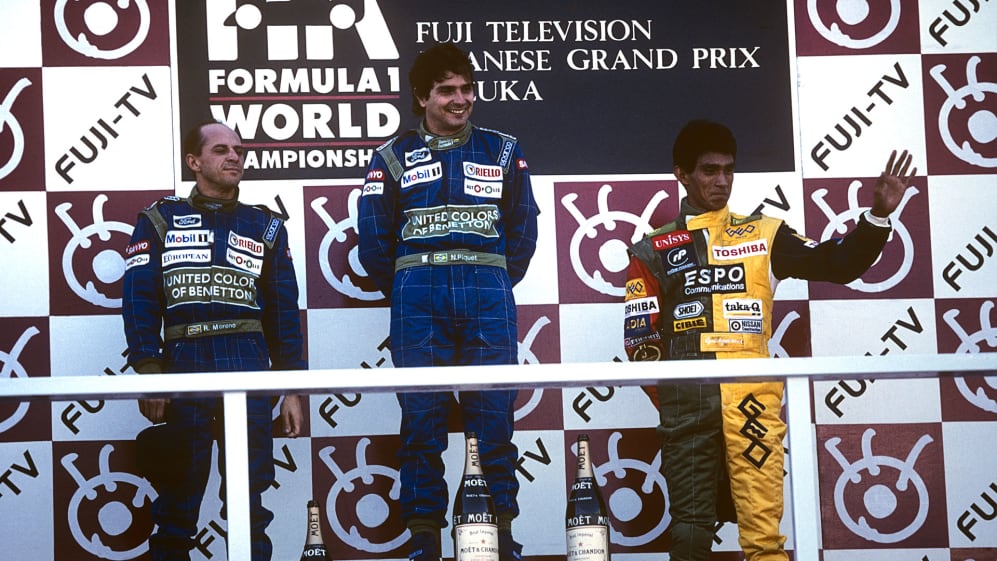 A move to Footwork in 1992 was fruitless and Suzuki went on to make a cameo for Jordan in 1994 and a few more rewarding appearances for Ligier in '95, scoring a final F1 point in Germany.
His F1 career ended with a horror-crash at Suzuka that year but Suzuki then lengthened his legacy by setting up the Honda-backed Super Aguri F1 team for the 2006 season. Despite a limited budget, Suzuki's minnows still enjoyed some memorable moments - including famous points finishes in Spain and Canada in 2007 - before the money dried up and they folded in 2008.