Podcast
LISTEN: Jochen Mass on a career tinged with tragedy, racing Lauda and Hunt, and mentoring Schumacher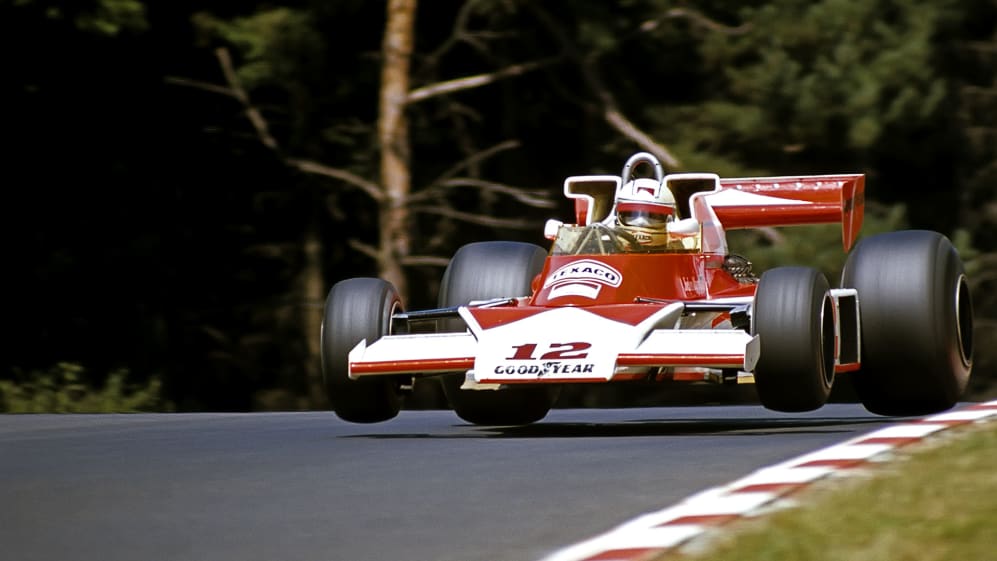 This week on F1 podcast Beyond The Grid, host Tom Clarkson is joined by Jochen Mass, who raced and won in one of F1's deadliest decades, and whose career was tinged with tragedy.
In the 1970s, Mass shared podiums with the likes of Niki Lauda, James Hunt, Emerson Fittipaldi and Jody Scheckter. Like them, he too became a race winner, albeit it in tragic circumstances in Spain in 1975, when the Grand Prix was cut short after a crash that killed several spectators.
Later on, the then McLaren driver was leading at the mighty Nurburgring in 1976 when Niki Lauda had his now infamous fiery crash, while in 1982 he was fortunate to survive his own flame-ridden accident at Paul Ricard, just five races after he'd been an unwittingly involved in the crash that killed fan-favourite Gilles Villeneuve at Zolder.
On this week's show, Mass speaks honestly and openly about all of the above as he picks through the twists and turns of his time in F1: the near-victories, the cars he drove, the bosses he worked under and the team mates that shaped his character.
He also discusses life after F1 when he became team mate to none other than an up-and-coming Michael Schumacher in the Mercedes sportscar team.
You can listen to the full show in the player below or on Spotify, Apple Podcasts or your preferred podcast provider.
To make sure you never miss an episode, subscribe to Beyond The Grid via Apple Podcasts, Spotify or your favourite podcast app and you'll have a new episode delivered to your device every Wednesday.