Podcast
LISTEN: Lando Norris, Sebastian Vettel and George Russell star in our best bits from Beyond The Grid in 2020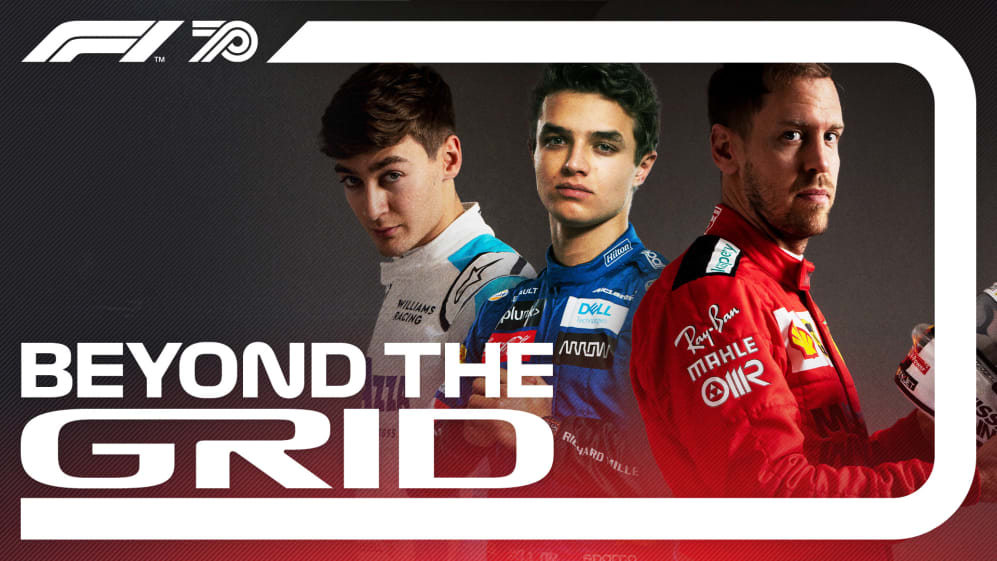 The F1 season has come to an end – and so has Season 3 of our podcast, Beyond The Grid! Don't fear dear listeners, the show will be back with more unique, in-depth conversations with the great and the good of F1 in 2021, but until then why not immerse yourself in some of the best stories and anecdotes from this year's all-star selection of guests?
On the season-ending episode, host Tom Clarkson picks out 12 of his favourite soundbites from 2020, including fabulous stories from current stars and some gems from legendary figures from the past.
There's Lando Norris on his unusual homelife, George Russell on his encounter with a bouncer and Sebastian Vettel on his car collection. Plus Riccardo Patrese on being pranked by Nelson Piquet and iconic designer John Barnard on the lengths he had to go to to introduce the semi-automatic gearbox to F1.
So sit back and enjoy – you can listen in the player below or via Apple Podcasts, Spotify, Google Podcasts, Amazon Music or your favourite podcast app. And remember, if you're a new listener, all of our back catalogue of interviews, stretching back to 2018, are available for your listening pleasure on the same platforms.