Podcast
Listen to Antonio Giovinazzi explain how fast food shaped his career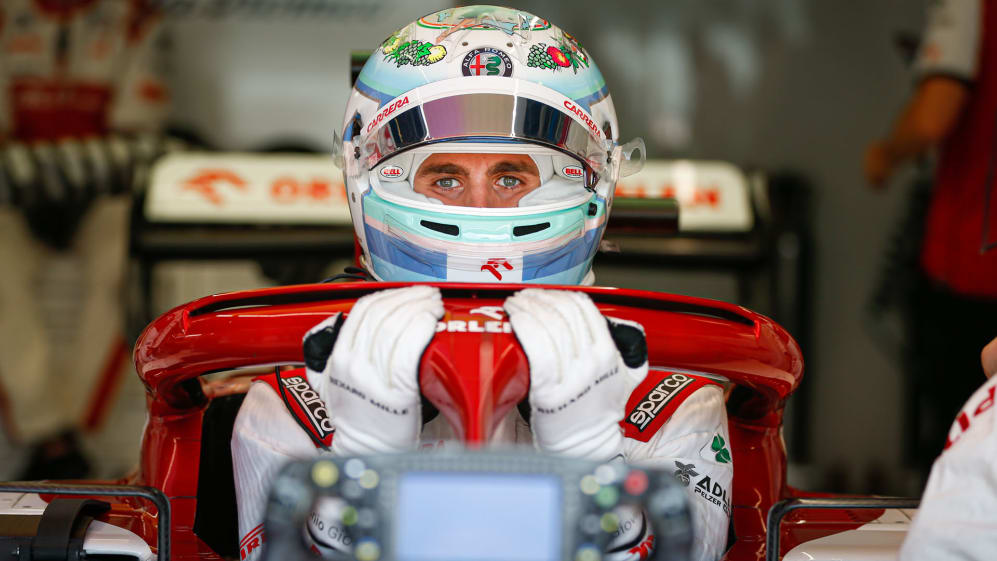 Think you know Antonio Giovinazzi? Think again. Most of you will know that he's an Alfa Romeo driver. You might also know he's the only Italian driver on the grid – the first since 2011. But what else do you know about him?
For example, did you know his racing career was backed by the owner of Indonesia's biggest fried chicken firm? Or that he spent his formative years racing in Asia?
On this week's episode of F1 podcast Beyond The Grid, host Tom Clarkson gets to know Kimi Raikkonen's lion-maned team mate a little better, getting the emotional inside story of his racing upbringing, hearing first-hand about his remarkable pair of debut F1 races in 2017, finding out about the inner workings of his relationship with Ferrari, and - most importantly - what goes into keeping his long hair in such good condition!
READ MORE: 9 things you might not know about Antonio Giovinazzi
You can listen to the full show in the player below, or via Apple Podcasts, Spotify, or your favourite podcast app.
To make sure you never miss an episode, subscribe to Beyond The Grid via Apple Podcasts, Spotify or your favourite podcast app and you'll have a new episode delivered to your device every Wednesday.