Podcast
Listen to F1 Nation on Sato's Indy win, a possible return to Indianapolis, Williams' future and more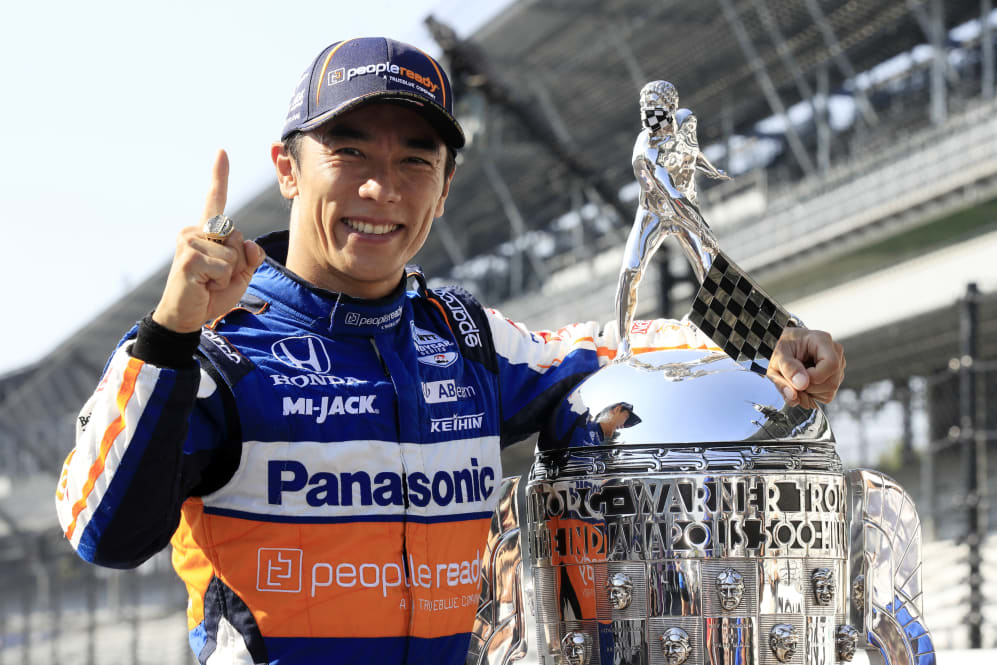 There may not have been an F1 race on the weekend just gone, but there was still plenty for Tom Clarkson and Alex Jacques to discuss on this week's episode of F1 Nation – including ex-F1 driver Takuma Sato's epic second victory in the Indy 500.
Listen as the boys unpick the action from the Brickyard with an F1 slant, discussing Fernando Alonso's trials and tribulations and why it would be great to have a Grand Prix at Indianapolis again in the future. Plus why Sato owes a great deal to the designer of the 2002 Jordan F1 car…
Then three-time F1 podium finisher Mark Blundell – himself no stranger to 500-mile oval races – jumps on the line to discuss former team Williams' future, following the news that they've been sold to a US investment company.
And which driver on the current grid reminds Blundell of former McLaren team mate Ayrton Senna? Tune in to find out!
You can listen to the full show in the player below, or alternatively via Apple Podcasts, Spotify or your favourite podcast app.