Alonso reveals a clutch problem derailed his Indy 500 bid as ex-F1 racer Sato took victory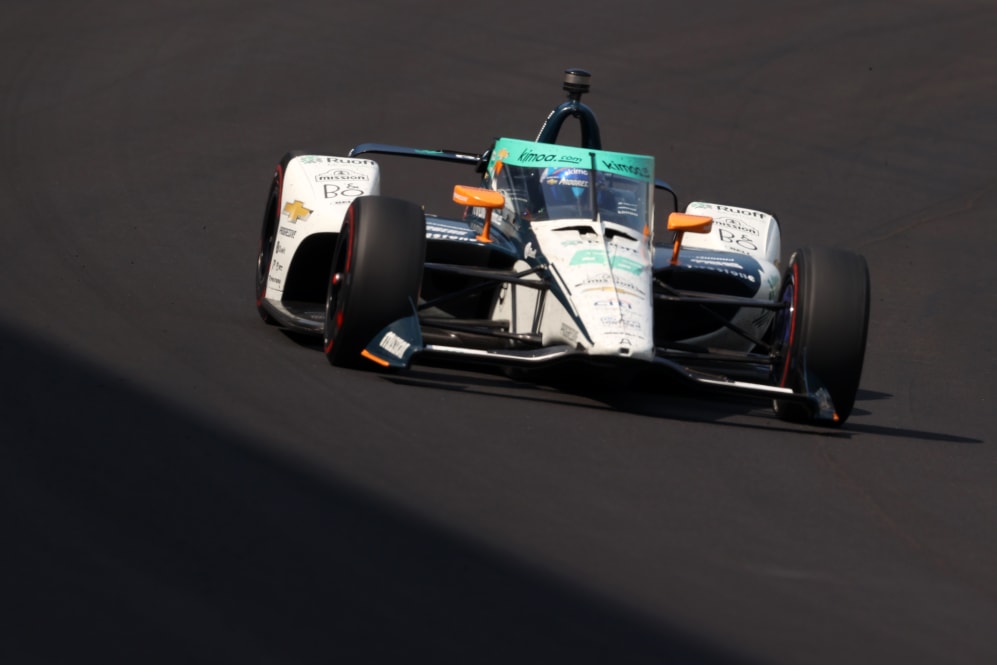 Fernando Alonso's bid to win the Indianapolis 500 on his third attempt fell short as he encountered clutch problems and dropped to P21, one lap down at the chequered flag – but a familiar face starred as ex-F1 driver Takuma Sato won the race for the second time.
Alonso's quest for motorsport's Triple Crown – victory in the Monaco Grand Prix, the Le Mans 24 Hours and the Indy 500 – is just missing that final part. So far, only Graham Hill has managed the feat.
READ MORE: 2022 F1 regulation changes play into Alonso's hands, says Symonds
This year, Alonso did at least manage to finish the race with Arrow McLaren SP – an improvement on his first attempt when an engine problem forced him to drop out – but he revealed that the clutch issue had stopped his ride up the field on this occasion. He started 26th, was running 15th halfway through the race, and then ended up P21 and one lap down thanks to that reliability problem.
He Tweeted: "My first Indy 500 completed! A great experience! When we were already at half point of the comeback (P15 mid-race) we had a clutch failure... so every pit stop from there we had a manual start with mechanics pushing old school! Happy anyway! Thanks Indy".
This tweet has been removed from Twitter
It could be Alonso's last Indy 500 attempt for at least two years as he will be returning to Renault in Formula 1 next season. Renault boss Cyril Abiteboul recently said he wants "no distractions" for the Spaniard once he's back in F1.
The two-time F1 champion's first Indy attempt was in 2017, when F1 alumnus Sato won for the first time, but an engine problem put Alonso out on Lap 179 of 200. Then, the Spaniard failed to qualify for last year's race. On his third attempt, Alonso has finally finished the race of attrition – with Sato winning again.
WATCH: 10 Great moments from Alonso's previous stints with Renault
The Japanese driver raced for Jordan, BAR Honda and Super Aguri in F1 between 2002 and 2008, taking his only F1 podium at the 2004 US Grand Prix at Indianapolis for BAR Honda.
Sato joins the likes of ex-Williams racer Juan Pablo Montoya, two-time F1 champion Emerson Fittipaldi and the late Dan Wheldon in becoming a two-time Indy 500 winner.