Podcast
LISTEN: Whose fault was it and was the penalty fair? The F1 Nation gang on the British GP, and THAT Lap 1 clash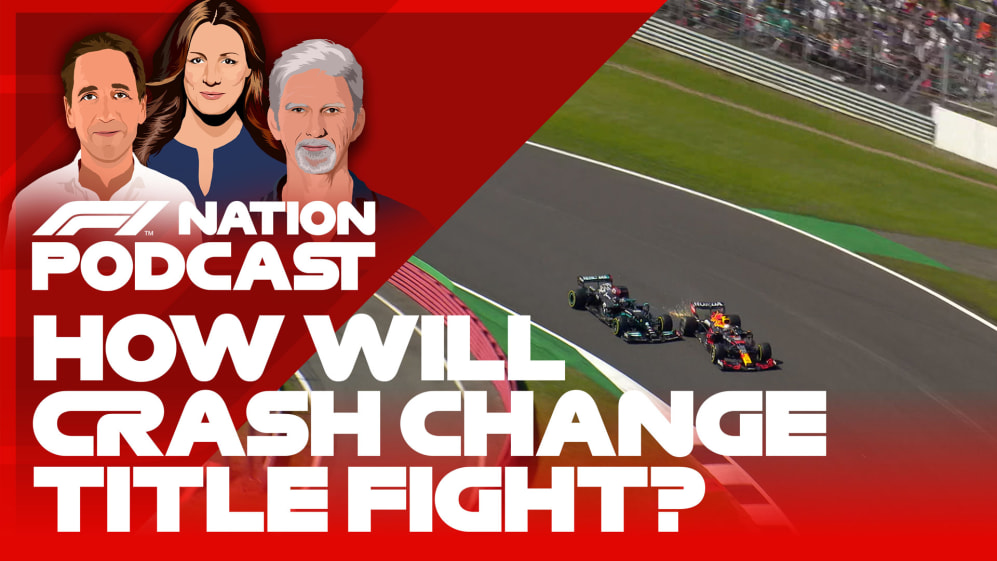 The unforgettable British Grand Prix weekend was dramatic from start to finish, and with so much to unpack, Tom Clarkson, Natalie Pinkham and Damon Hill waste no time in getting stuck in to all the big issues in this week's F1 Nation podcast.
There wasn't a dull moment from Friday's sensational qualifying, which saw Lewis Hamilton qualify in P1 for the first time since the Spanish Grand Prix, to Saturday's Sprint – in which Hamilton lost out to Max Verstappen by just over a second.
READ MORE: Ross Brawn on why he hopes we don't see a repeat of Hamilton and Verstappen's clash
Of course, the two championship leaders resumed their battle at the start of Sunday's British Grand Prix and dramatically came together at Copse Corner, leading to Verstappen spinning off the track and into the barriers.
Damon, Tom and Natalie reconvene to digest all the action, starting of course with the key questions on that controversial clash: whose fault was it and was the penalty fair?
They also discuss Charles Leclerc's superb race for Ferrari, Sebastian Vettel's litter-picking after the race, and what they made of F1's first ever Sprint weekend format.
And there's even time for two more of your questions to be answered by the '96 champ in Ask Damon. To ask Damon a question send a voice note to AskDamonHill@gmail.com.
Listen to the latest episode of F1 Nation in the player above, on Spotify, or on Apple Podcasts.