Feature
Ross Brawn on why he hopes we don't see a repeat of Hamilton and Verstappen's clash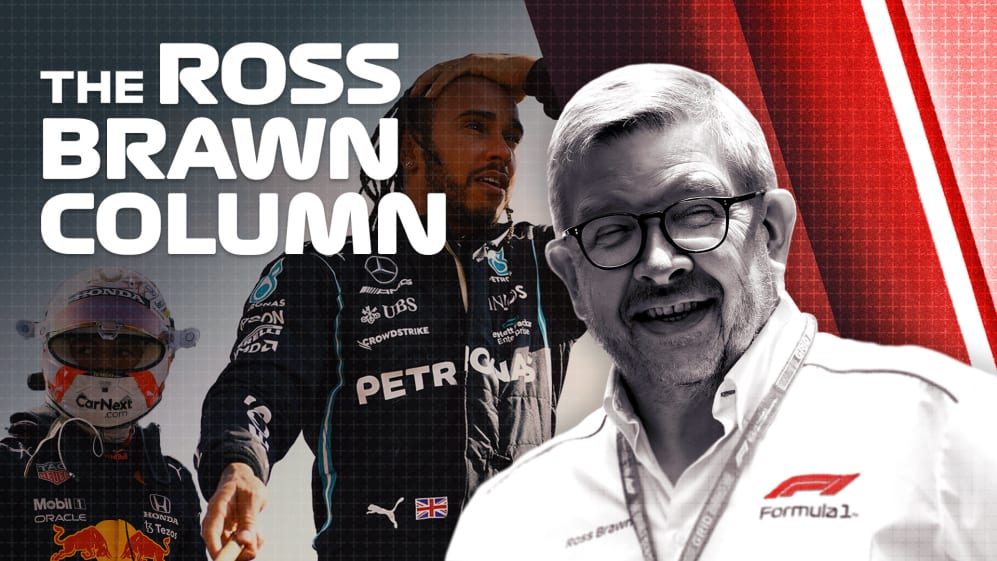 Lewis Hamilton and Max Verstappen's rivalry intensified at Silverstone, as the title contenders went wheel-to-wheel on the first lap of the British Grand Prix and came to blows. Verstappen ended up in the barriers while Hamilton went on to win and thus slash the deficit in the drivers' standings. Formula 1 Managing Director, Motorsport, Ross Brawn discusses the key talking points…
Hamilton vs Verstappen
It was a fabulous weekend. We had a full house, which was permitted by the UK government pilot event, while the new format – our first-ever F1 Sprint – was a success. And then we had a nail-biting Grand Prix on Sunday that was a game of two halves with a dramatic start and a dramatic finish.
We saw the title protagonists go wheel-to-wheel once again, but this time it ended in a collision, which ended Max's race. It was a massive relief to see him climb out of the car and walk away before he went to hospital for precautionary checks.
READ MORE: Hamilton says Verstappen clash 'not the way he wants to win' – but insists it doesn't take shine off victory
The stewards handed Lewis a 10-second time penalty
As is always the case in these matters, there will be a wide range of opinions on the rights and wrongs. What is clear is that we were robbed of a thrilling battle and nobody wants the championship decided on crashes and penalties, and, as in this case, there was a serious risk to either driver.
It is something both drivers will reflect on. I hope we can avoid those incidents in the future because I think we were denied a fantastic battle. They raced each other hard for half a lap, and it was thrilling. Imagine how dramatic the Grand Prix would have been if that had been the whole race.
READ MORE: Hamilton vs Verstappen - We round up all the opinions after their controversial British GP clash
My Driver of the Day – Charles Leclerc
I agree with the fans that there was only one person who deserved Driver of the Day – and that was Charles Leclerc.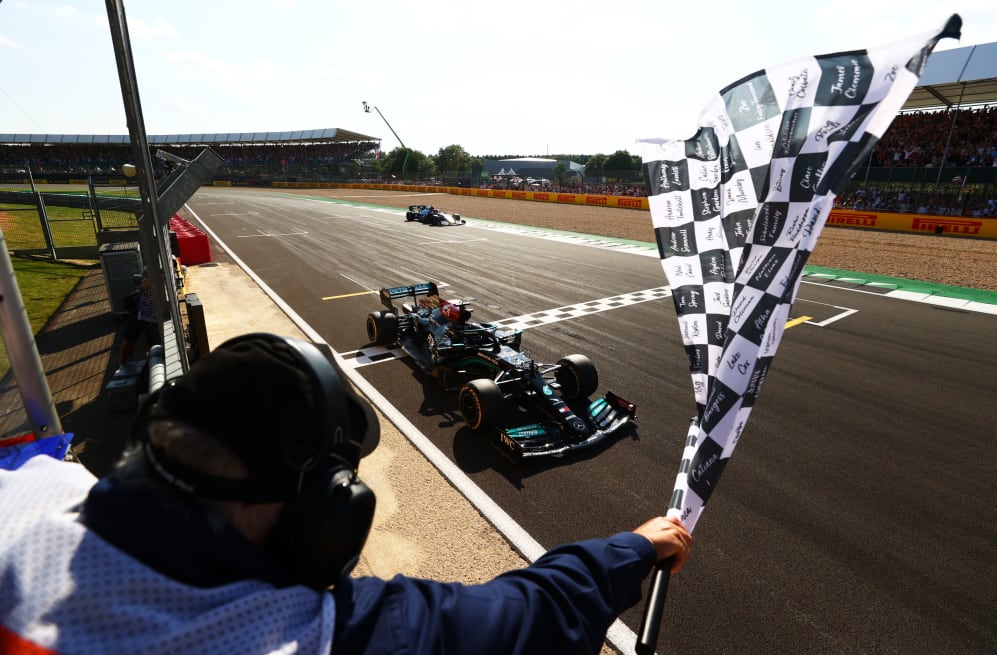 It was a stand-out performance from the Monegasque in a Ferrari that isn't quite on the level to fight at the front in normal conditions.
Once he took the lead, following Lewis and Max's tangle, Charles managed the race beautifully. His pace on the mediums was very, very good and he didn't let the power cutting out issue frustrate him.
READ MORE: Leclerc '50% happy, 50% frustrated' after narrowly missing out on first Ferrari win since 2019
This performance reminded us how good he is, after a bit of quiet time lately. He is an exceptional driver – and I look forward to the day when Ferrari delivers a car that allows him to take the fight to the frontrunners.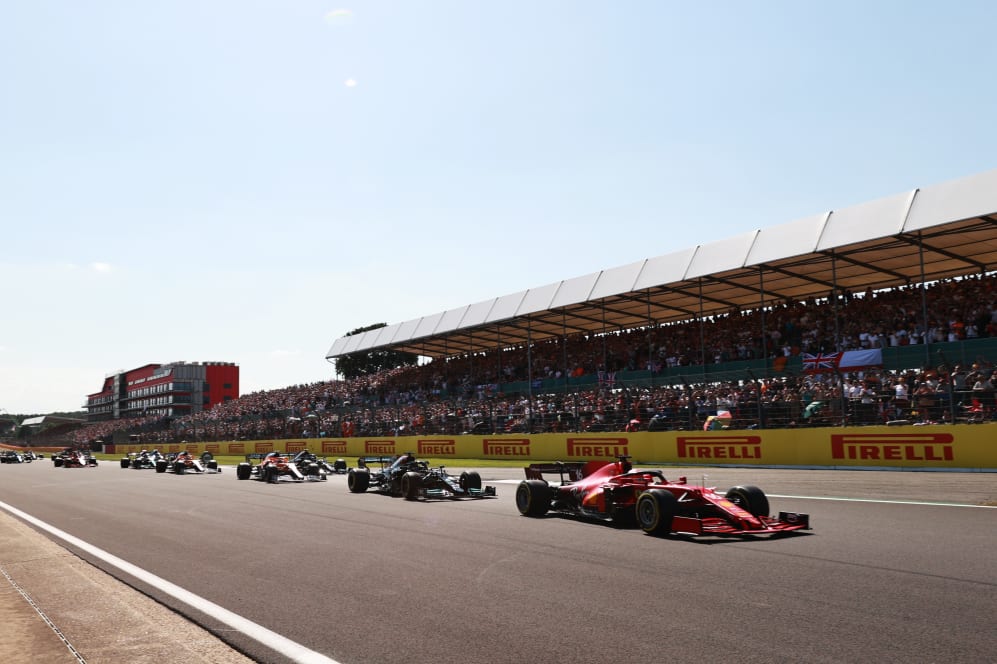 Lando continues rapid rise
That Lando was disappointed with fourth shows how far he and his McLaren team have come of late and his performance is a nice reflection on the progress he has made.
He was a bit out of the spotlight on Sunday, and he will have been frustrated to lose third on the road to a slow pit stop, but when he's slept on it, he will surely reflect on another job well done.
READ MORE: 'I wanted that little bit more' – Norris disappointed after slow pit stop costs him shot at British GP podium
He's up to P3 in the drivers' championship, while another heavy points score helps keep his McLaren team ahead of Ferrari in the constructors' championship fight.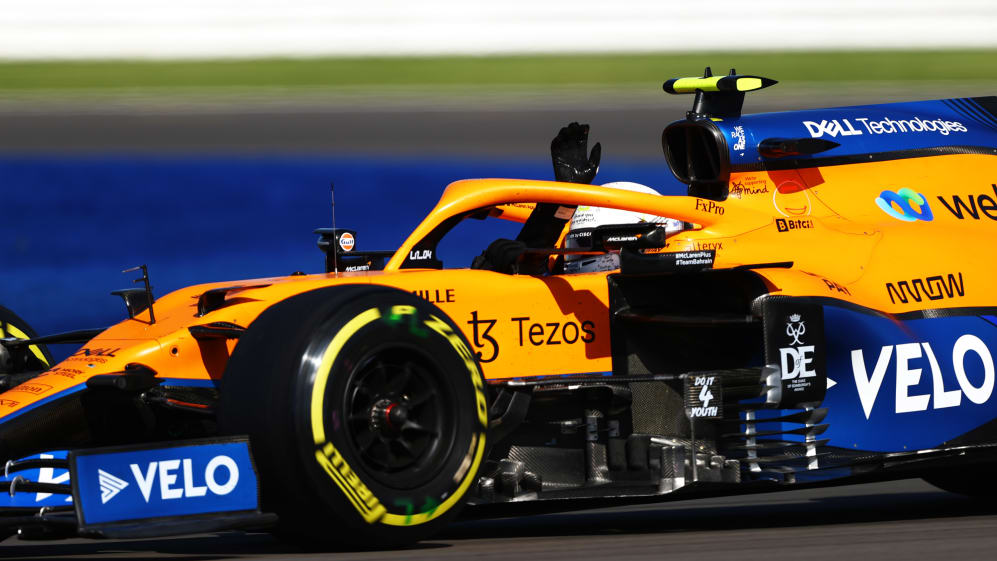 The first Sprint was a success
I'm very pleased with F1's first Sprint weekend. Our belief was that it would add more engagement for fans across three days – and it definitely did. I don't see how it did anything other than enhance the race weekend.
The fact that teams had less time to practice had a significant impact on the weekend. Red Bull had a car with a bit more wing on it so were slower down the straight. Mercedes went for a lower drag setting, which gave Lewis the opportunity.
READ MORE: F1 Sprint - What the teams and drivers had to say about F1's exciting new format
If they were starting again, one or both might have done something different. Teams crave perfection and that's great because it's F1, but sometimes a bit of jeopardy is great for the fans.
If you look at the weekend as a whole, we had different options on tyres for both the Sprint and Sunday's Grand Prix. We had a great day overall on Friday, with an exciting qualifying that was watched by a bumper crowd.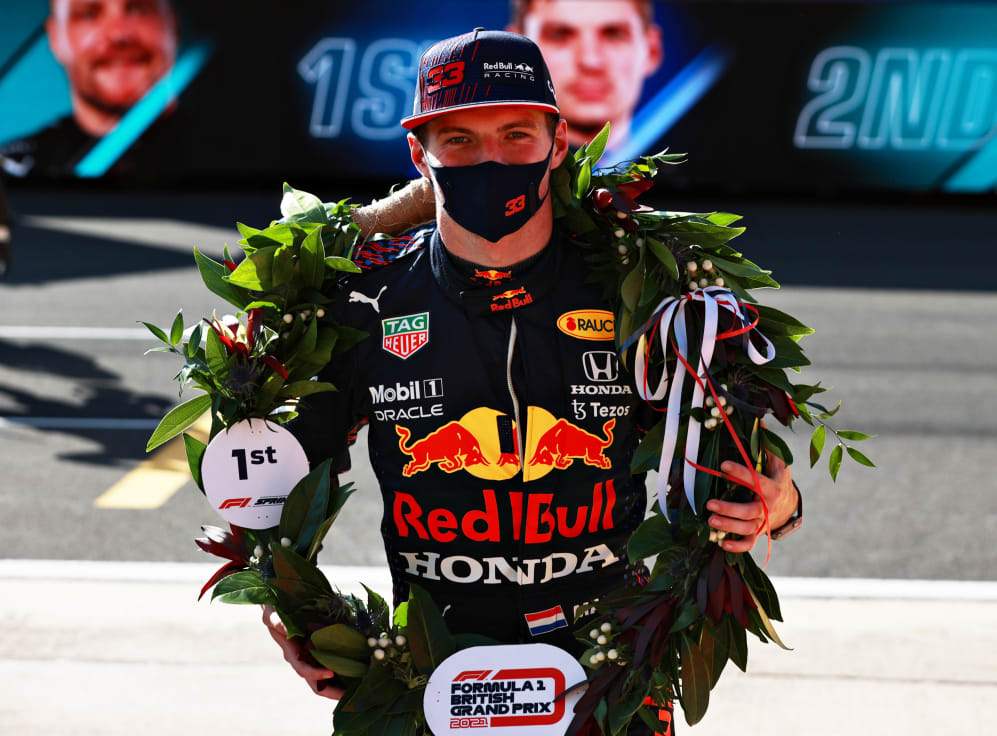 We'll go away and reflect on the format in the next week or two. I'm sure there will be things we can pick up with teams and then digest the feedback. It's a great first step in this experiment, with two more Sprints to come. I want to emphasise that we won't make a judgment on whether it will be part of our championship in the future until we have done all three Sprints on three different tracks.
2022 revolution edges closer
Formula 1 unveiled a full-scale model of our revolutionary new 2022 car at Silverstone and the reaction has been very positive.
We have to remember that this is the first time F1 and the FIA have ever put this sort of intense work into shaping the design and direction of the sport's racing car, a programme that has 30 man years behind it.
ANALYSIS: Comparing the key differences between the 2021 and 2022 F1 car designs
This is F1 and the FIA's interpretation of the rules and now I'm interested in seeing what solutions the teams come up with for next year.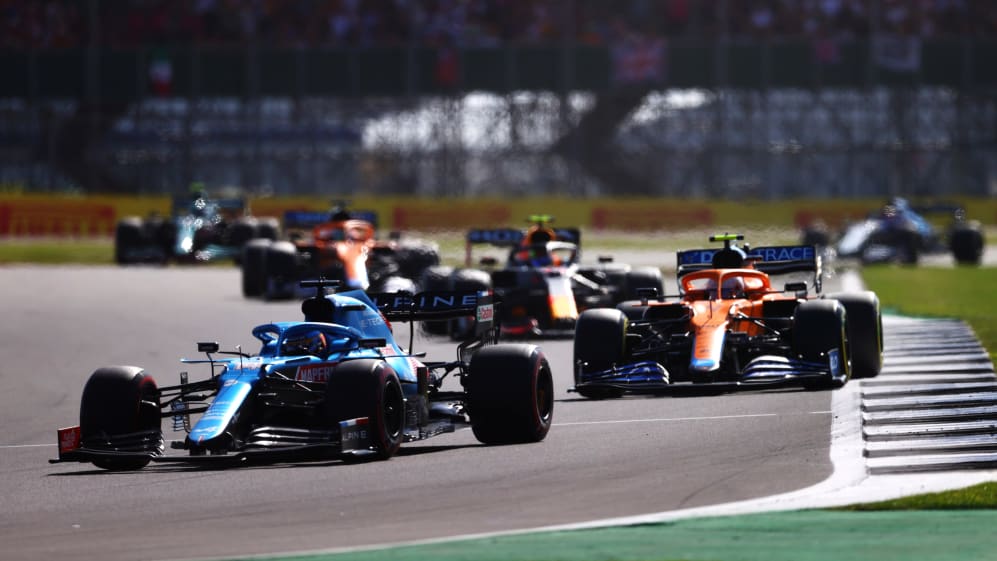 We saw lots of occasions this weekend where cars that were close on performance struggled to race each other.
When there is a decent performance difference between the cars, you can overtake in the current formula. But when it's close, particularly on a track like Silverstone, you can't.
We are sure the new car will enable more wheel-to-wheel racing and that is what we want for our fans.
MUST-SEE: Check out the teams' 2021 liveries on the 2022 F1 car – they look great!